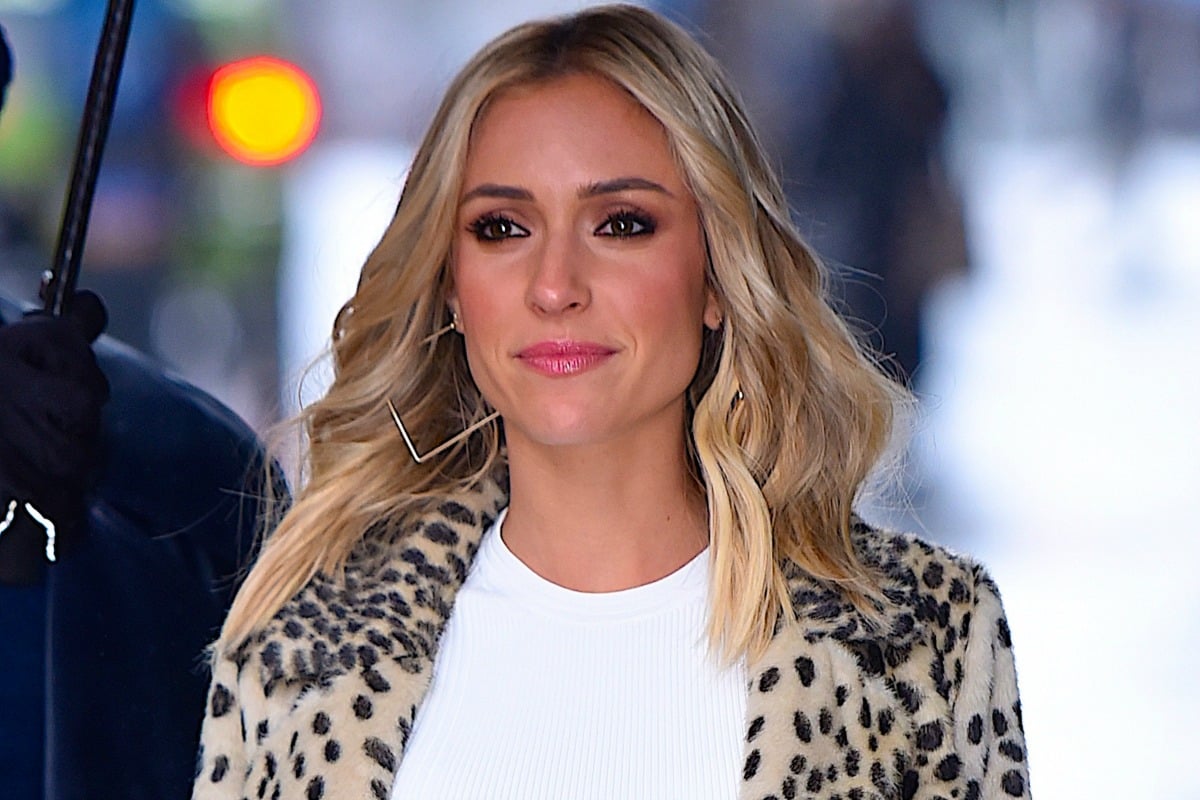 At just 16 years old Kristin Cavallari became one of the original reality TV 'villains'.
During her junior year of high school she was one of a handful of students plucked from obscurity and propelled to global fame on the hit series Laguna Beach: The Real Orange County, where her love triangle with co-stars Stephen Colletti and Lauren Conrad, and her on-screen feud with Conrad, provided the majority of the show's drama.
In 2009, she took over the leading role in the even more successful Laguna spin-off series The Hills, replacing Lauren Conrad and seemingly accelerating the character she'd first become famous for as a teenager, with the tagline 'the bitch is back' splashed across her face during every commercial.
Now, at 33 years old, Kristin Cavallari has had somewhat of a professional makeover.
She's still in the reality TV Game and her series Very Cavallari has just launched into its third season, chronicling her entrepreneurial life as the founder of jewellery label Uncommon James.
Instead of bar fights or teenage gossip, the show follows her marriage to former football player Jay Cutler with whom she shares sons Camden, 7, and Jaxon, 5 and daughter Saylor, 4, and this time around she's got a lot more power on her hands when it comes to how she comes across on screen.
Speaking on Mamamia's daily entertainment podcast The Spill, Kristin said her decision to allow cameras back into her life was purely based on the needs of her business and while she's not proud of the way she's behaved on screen in the past, she stressed that she's a different person to that teenage girl we first glimpsed on TV.
Listen to Kristin Cavallari talk to hosts Laura Brodnik and Kee Reece about the new season of Very Cavallari. Post continues after audio.
"On Laguna Beach and The Hills I was there to play a certain type of person," she said on The Spill. "I was a lot younger and I was willing to do a lot of things on camera, but this time around I am an Executive Producer and I have grown up tremendously.
"My decision to go back to reality TV was purely about business and I will be honest about that. Now people are now getting to see all of me, rather than that snotty teenager I was back in the day. Also, with becoming a mum and settling down people can now see me in a different light.  I will say that being involved in some of these creative conversations on Very Cavallari I can now only imagine the things people were saying about me back in the day. Editing can really play a huge role and it's fascinating for me now.
"Of course there are moments from the past I am not proud of and things I wish I would have done differently. But as cheesy as it is, it was my journey and it's led me to where I am now."
Despite her desire to be seen as more of a businesswoman and mother and less of a villain, Kristin still knows how to draw in ratings, especially in a world now packed with reality TV offering, and so there was no shortage of dramatic conflict on the first two seasons of Very Cavallari with many explosive moments between the Uncommon James staff aired on the show.