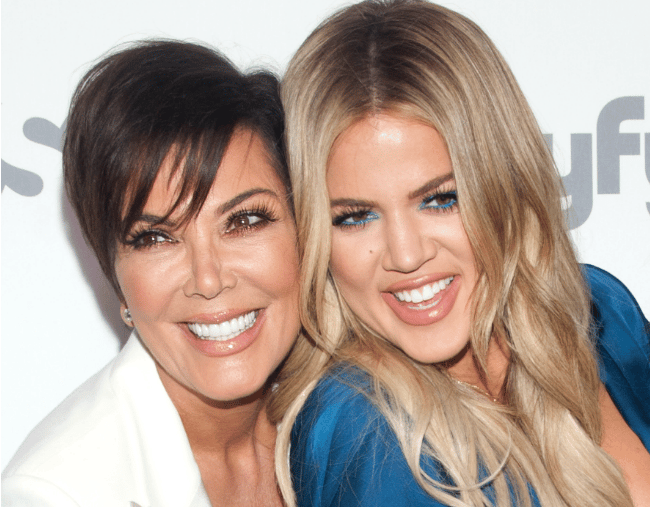 When Khloe Kardashian announced her daughter's name was True Thompson, fans were quick to theorise.
Surely the last name is a sign the 33-year-old is sticking with her partner Tristan Thompson despite his alleged cheating, some said. While others wondered if True was a subtle dig at Tristan for his infidelity.
Now, Kris Jenner has given us an insight into where the unusual name comes from. Turns out, it's a family name.
"I'm so excited to welcome my precious little granddaughter True!" she wrote in a tweet on Tuesday.
"FUN FACT… my Grandfather's name on my Dad's side was True Otis Houghton.
"My real Dad's name was Robert True Houghton…so i am so excited Khloe named her daughter True!!! #lovebug #familytradition #family."
Kris didn't clarify if Khloe chose to name her daughter after her maternal great-grandfather or whether she found inspiration from her family tree, but it's safe to assume it's not a coincidence. Nothing ever is with the Kardashian/Jenner clan.
Khloe's announcement of her daughter's name on Twitter and Instagram was her first public statement since the birth of her daughter on 12 April.
"Our little girl, True Thompson, has completely stolen our hearts and we are overwhelmed with LOVE," Khloe captioned an image of her daughter's room.
"Such a blessing to welcome this angel into the family! Mummy and Daddy loooooove you True!"
Many have taken the wording of the statement – "our" "Mummy and Daddy" – as a signal that Khloe is standing by, True's father, Tristan Thompson, after he was caught allegedly cheating days before Khloe went into labour.
Someone needs to tell Khloe Kardashian that her type isn't working for her. Post continues.
Videos released by Daily Mail last week reportedly showed Thompson, 27, with another woman in a club in New York City the Saturday before.
The 27-year-old basketballer could be seen leaning in to kiss the unknown brunette, his arm wrapped around her waist.
Neither Tristan nor Khloe have responded to the cheating rumours.