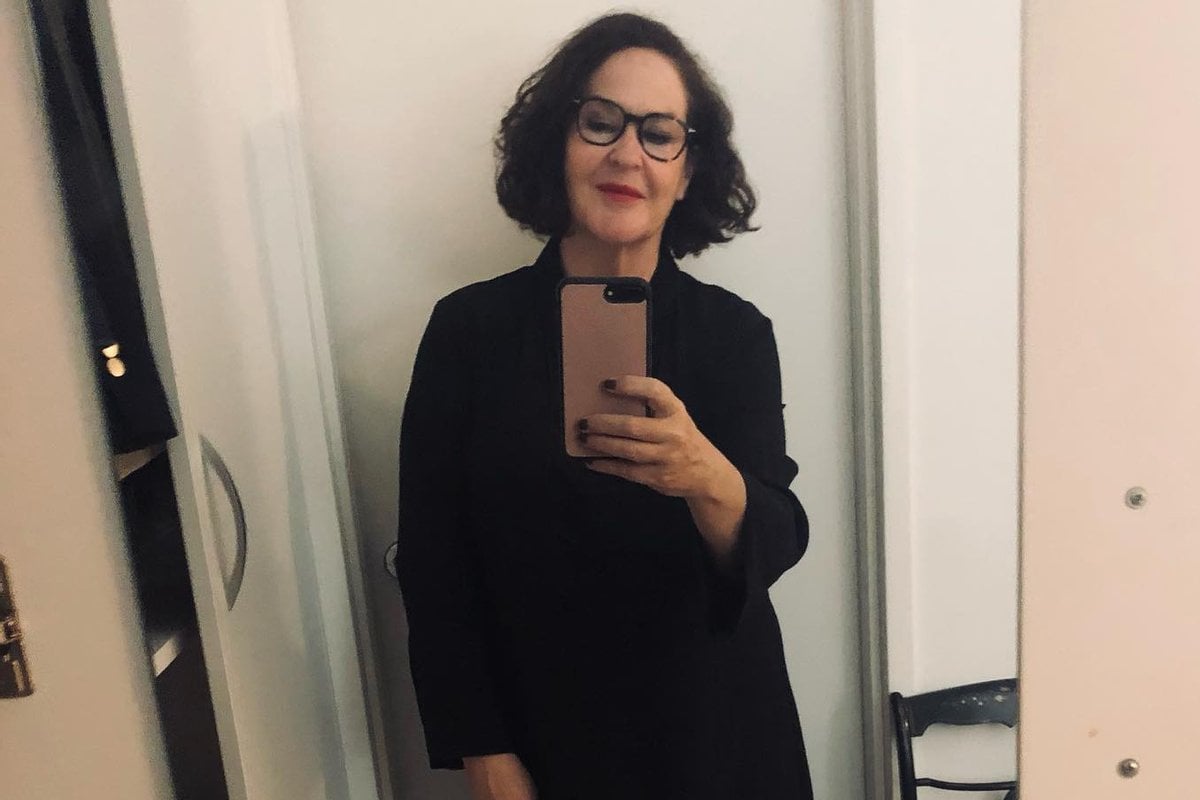 What is a woman over 50 supposed to look like in 2022?
Last month, two magazine covers - one featuring Nicole Kidman for Vanity Fair, and the other with Linda Evangelista for People - raised that question, as one showcased a woman in her 50s appearing slender, toned and airbrushed (Kidman), while the other told the story of a woman who underwent a procedure for fat freezing which left her "disfigured" (Evangelista). 
Watch: If a man lived like a woman for a day. Post continues after video.
Someone who's spent more time than most thinking about how women look is Kirstie Clements. 
Kirstie was the Editor-in-Chief of Vogue Australia for over a decade. She was involved in all the big decisions, including countless ones that went into creating the magazine's cover images, starring the most famous of women.
While Kirstie understands the strategic thinking behind both recent covers, she is still "conflicted" about the messages they send to women - particularly those over 50, like her.
"This is not any sort of critical analysis of Nicole [Kidman]; that's what she does. But I think it's the messages that [women] still get," Kirstie told Mia Freedman on Mamamia's No Filter podcast.
"We think we're past getting those messages. We think we want to look at [Nicole] and go, 'Good on her' but something eats away at you and you go, 'Oh God, why don't I look like that? I've never had a stomach like that', etc."