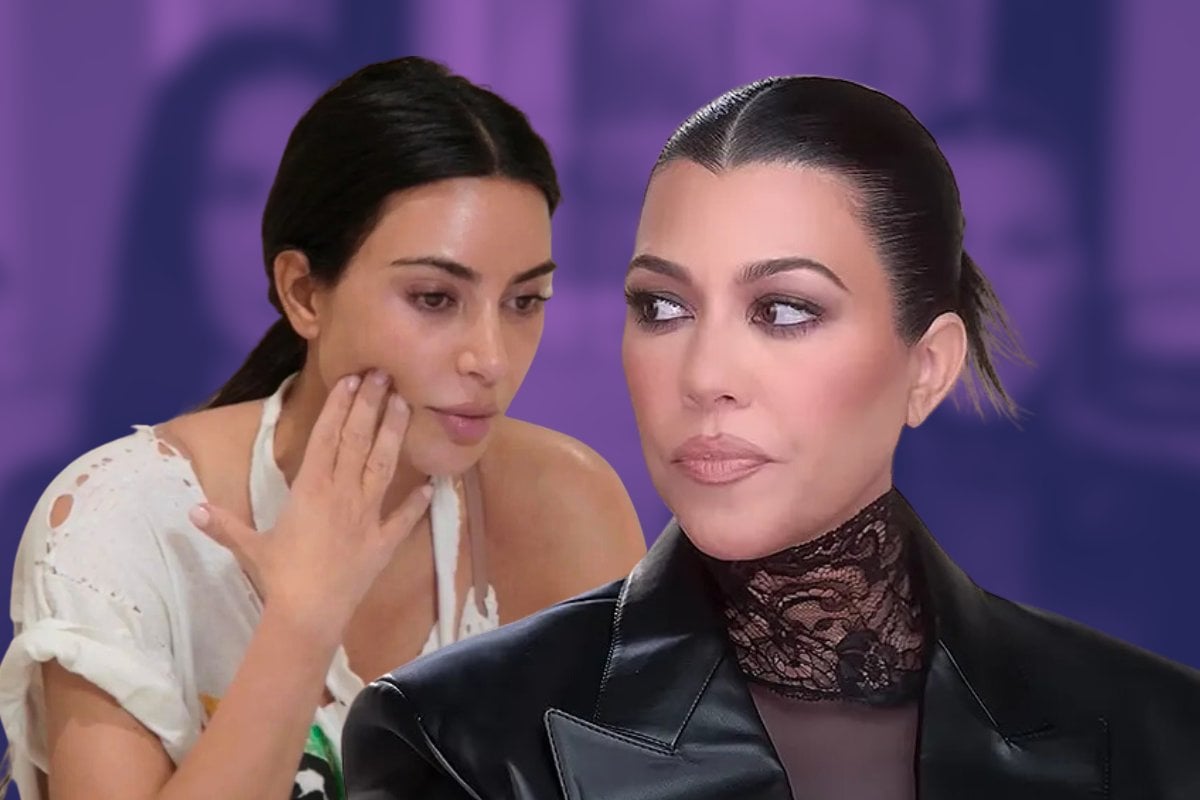 Kim and Kourtney Kardashian's vicious phone call from the season four premiere of The Kardashians continues to divide fans.
The argument began as Kim invited Kourtney to a Dolce & Gabbana event in Milan, which then brought up an old beef from last season where Kourtney accused Kim of copying her wedding moment by partnering with the Italian design house for a collection.
The verbal fight escalated. It began with Kim throwing barbs about Kourtney's wedding aesthetic not being particularly groundbreaking, then came the personal insults.
The most egregious was Kim saying that her sister's friends and children come to her to talk about Kourtney, with the reality star going as far to claim they're all part of a 'Not Kourtney' group chat.
Watch the fight play out here. Post continued after video.
None of this was something anyone should say to their sister, but it was the mention of Kourtney kids – 13-year-old Mason, 11-year-old Penelope, and 8-year-old Reign – that viewers consider a step too far.
"We're on a group chat that's actually labelled 'Not Kourtney' so we know and have to funnel what your friends are saying to us and have to figure why you're such a different person and why you have this vendetta," Kim said in the episode.