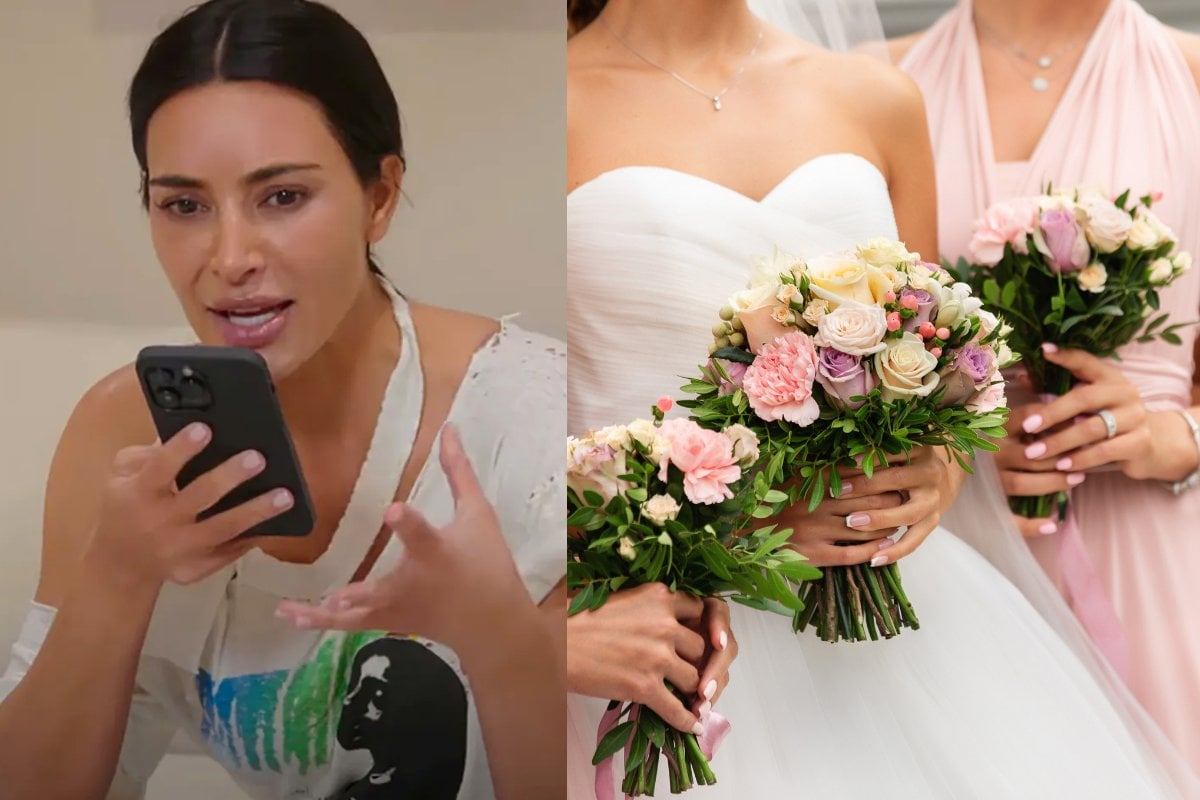 On the premiere of The Kardashians, two of the sisters got into a fight on the phone, and unlike most of the series which often offers a heavily diluted version of their lives... this fight was very real.
It was the kind of war of words where insults were thrown, personal jabs were made, and revelations were shared that can never be unsaid.
Kourtney Kardashian labelled Kim everything from "egotistical" to a "witch" and "narcissist". She ended the phone call by telling her younger sister that she 'hated' her, and she will only be happy when she "gets the f**k away" from Kim and her family.
The conversation lasted six minutes, which was a large span of time to watch two very famous women verbally tearing each other to shreds. It was dramatic sure, but also uncomfortable to endure in its viciousness.
Watch: Kim and Kourtney Kardashian angry phone call on The Kardashians. Post continues below video.
But there was one moment when the sisters discussed Kourtney's Italian wedding to Travis Barker which made me feel extremely seen. And suddenly, I was on Kim's side.
I am triggered. I am activated.