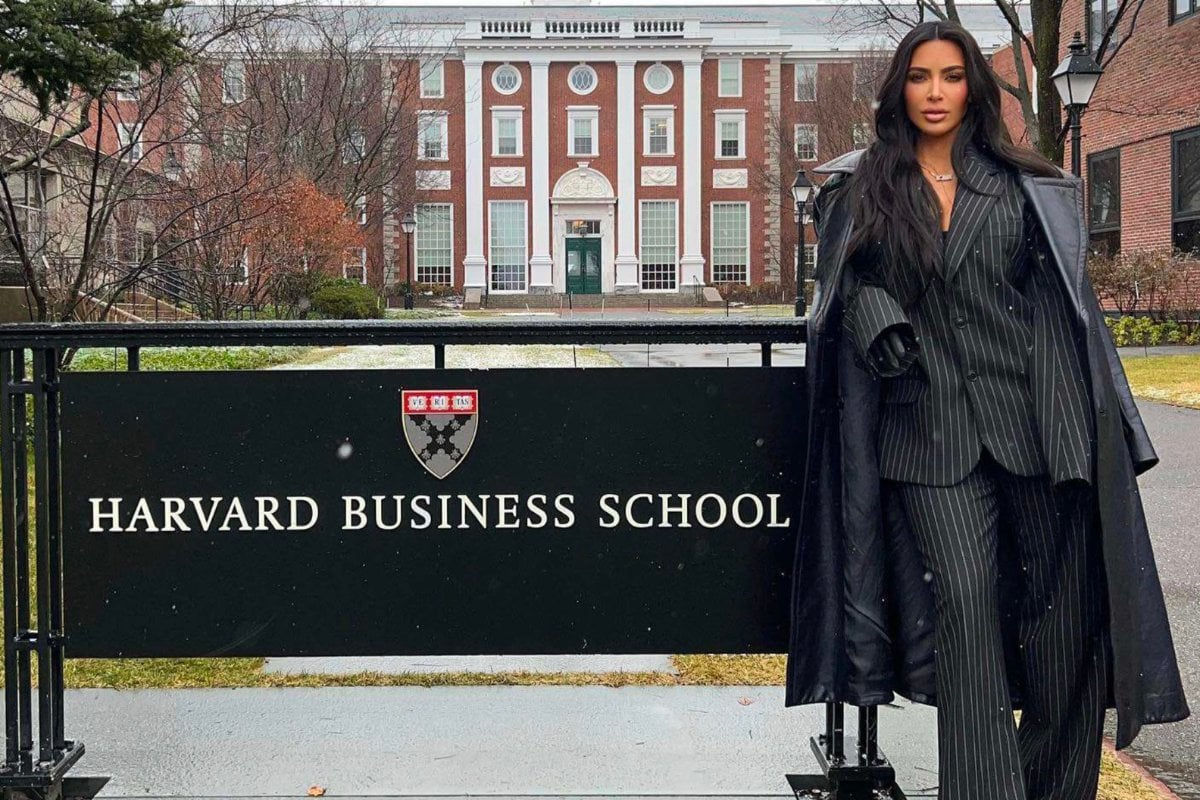 Even after 12 years of mega-stardom, Kim Kardashian still gets the occasional criticism for lacking any specific talent apart from being a reality star. But in episode two of the new season of 'The Kardashians', Kim is showing the audience who she really is - a very determined, very successful businesswoman.

Kardashian pays a visit to Harvard Business School in Boston, where she's giving a lecture to students about running and building her shapewear brand, Skims. On a piece to camera, the reality star makes a joke comparing herself to ditzy Elle Woods from Legally Blonde, poking fun at the fact that many would be surprised to hear the words 'Kim Kardashian' and 'Harvard' in the same sentence.
Some of those surprised faces were the people who invited Kardashian to speak. While the cameras weren't allowed to film inside the classroom for Kim's speech to the students, one of the course teachers, Matt Higgins, revealed how impressed he was with her "levels of insight" and "convictions" when it came to business, and that they were "on par with the best consumer CEOs".

Watch: Kim Kardashian SNL's Debut. Post continues after the video.
"I haven't seen this version of Kim," Higgins says, adding there's been discussions about how she's still misunderstood.
Kardashian is just as keen to start showing her more serious, business-minded side to fans, saying, "That's why I also think it's important to film stuff like this for my show, because that's what the audience will see instead of me fighting with my sisters over something stupid."
Fans of the show will know she's referring to her much-publicised spat with older sister Kourtney, over Kim's involvement in a Dolce & Gabbana deal.