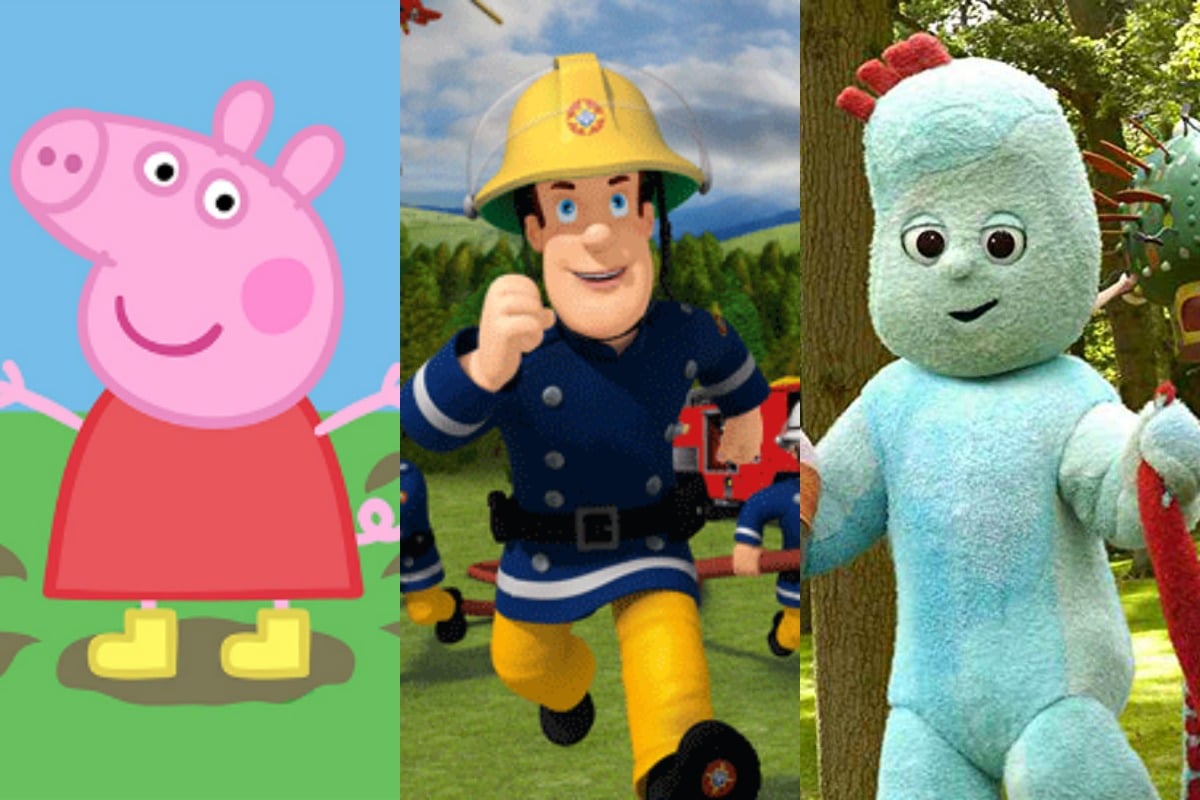 There are lots of things that may cause you to lose your sh*t as a parent: repeating yourself, cleaning a perfectly avoidable mess, a child refusing sleep, for example.
But there is nothing like the unique pain of having to watch and/or listen to a children's television show you cannot stand.
Like nails on a chalkboard, a particular melody or character's voice can get under your skin. Then, through no fault of your own, it will ruin your mood for the foreseeable future, and maybe even make you regret having kids in the first place. (Or maybe that's just me being forced to participate in the guessing during The Masked Singer.)
We spoke to Mamamia parents to see what their least favourite kids' show is, and were surprised to discover it's… Bluey.
JUST JOKING. As if. Bluey's the best thing to happen to Aussie screens.
So, is your least favourite show on the below list?
PJ Masks: Because my son has a meltdown whenever I try to stop him binging it! – Erica
Bananas in Pyjamas: We all just accepted these characters in childhood, but really…THEY ARE GIANT CHERNOBYL BANANAS WHO SPEAK. And what is with that intro tune? I want to rip off my ears. – Amelia
Bob the Builder: Same sh*t, different day. I bet it's just a front for organised crime. – Nama
Baby Jake: Eyeroll emoji. – Jane
The InBestigators: That character, Maudie. Sorry to be a traitor to the empowerment of young girls, but please, Maudie, you're an annoying, patronising know-it-all with no sense of humour. (Again, sorry, I know there is a young actor who's doing a brilliant job!) – Anon (just to be safe.)