We can confirm: the royal family is every bit as fancy as you'd expect.
While the rest of us generally just pull up in the driveway when we come home, the royals have a very elaborate way of sneaking in and out of their home base to remain unseen by the public.
According to a new report by Hello!, the royal family is literally flown into Hyde Park in the grounds of Kensington Palace, even though the palace entrance easily accessible from the street.
Kensington Palace is home to Prince William, 35, Kate Middleton, 36, and their family, and more recently Prince Harry, 33, and Meghan Markle, 36.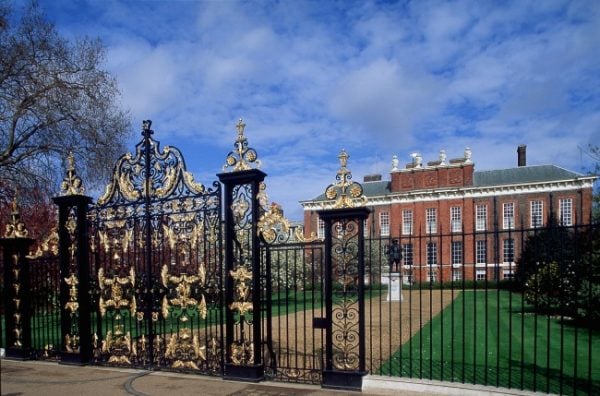 Just last month, Queen Elizabeth II was spied being choppered onto the palace grounds to meet her new great-grandson, Prince Louis, who was born at the end of April.
The main reason for the helicopter entrance isn't just to show off the wads of cash they have - it's because the grounds surrounding Kensington Palace are generally swarming with tourists.
A helicopter will land in Hyde Park, which is part of the palace grounds, while armed police officers stand guard nearby.
From there, a chauffeur-driven car quickly whisks them away to their homes.
And while you may be able to catch a quick glimpse of a royal, there are fences in place to keep people from getting too close.
There's no such thing as ducking out for a quick snack then.