There are few times in this world such frivolous fixation on the royal family is a socially acceptable past time, but while we're still in the month of the royal wedding, we're going full steam ahead one last time.
(Or one more time.)
You see, something silly has happened.
Former Australian Senator George Brandis recently started his post in London as Australia's High Commissioner, taking over from former Foreign Minister Alexander Downer. As is tradition, Mr Brandis met with the Queen in his first couple of weeks on the job.
As he was received by the Queen and shook her hand, some lovely photos were taken at Buckingham Palace. It just so happens the internet aren't the slightest bit concerned with the goings-on of that particular meeting, and far more intrigued by what was going on in the background.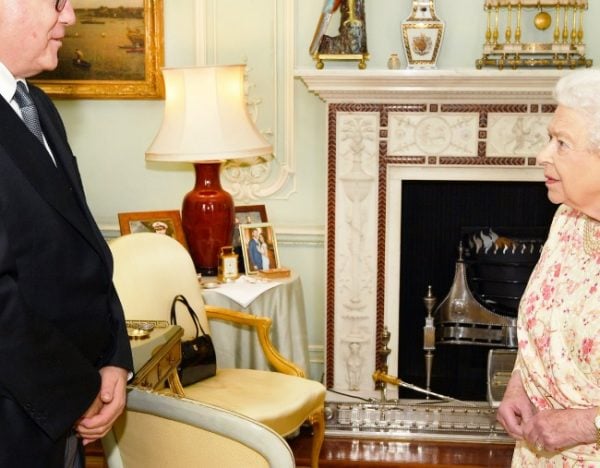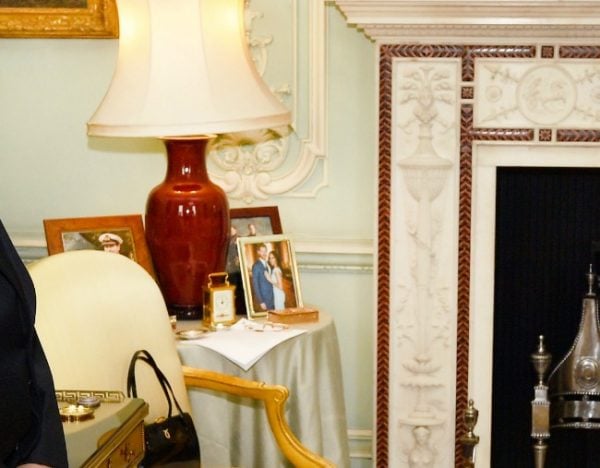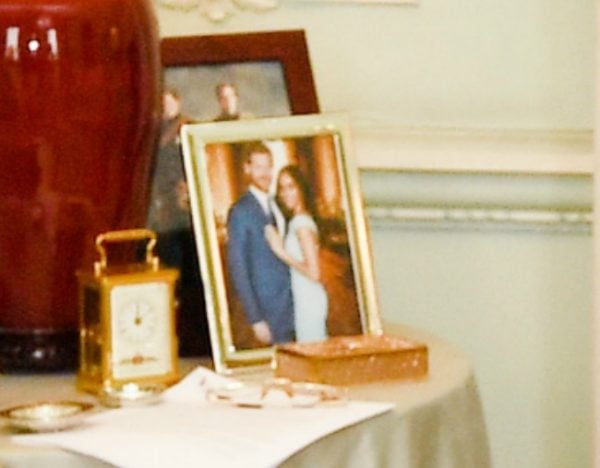 Hello there, Duke and Duchess of Sussex in a never-before-seen photo.
To what do we owe the honour? (George Brandis, it would seem.)
This photo, most likely taken around the time of their engagement photo shoot with photographer Alexi Lubomirski (with Meghan Markle wearing a different dress), was perhaps one of a handful not released to the public.
Alas, when the royal family hand out new portraits like half-yearly food rations, you take what you can get.
Onwards.