SHHH. Stop what you're doing, please.
Because we have news regarding Meghan Markle's choice (OR WAS IT?) to wear nude tights at Prince Charles' 70th birthday.
If you blinked, or heaven-forbid only skimmed the photographs of 36-year-old Markle at Buckingham Palace, you may have missed the seemingly insignificant detail that she was, indeed, wearing stockings.
Nude stockings.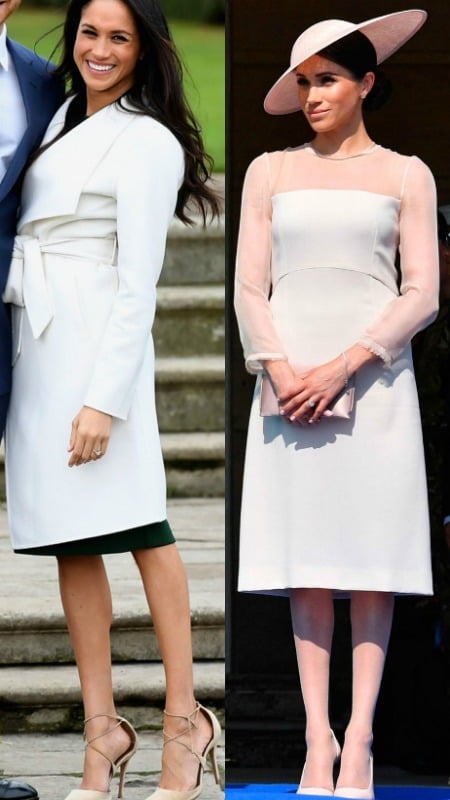 For those who have been closely following the developing story of Markle and her calves, you will know that in the past - particularly during her engagement - she chose to go without tights, much to the dismay of royal watchers.
You see, according to a number of reports, the Queen has mandated that royal women cover their legs in nude tights, a rule strictly adhered to by Kate Middleton.
And it would seem that ever since Markle became the Duchess of Sussex, stockings are part of the uniform.