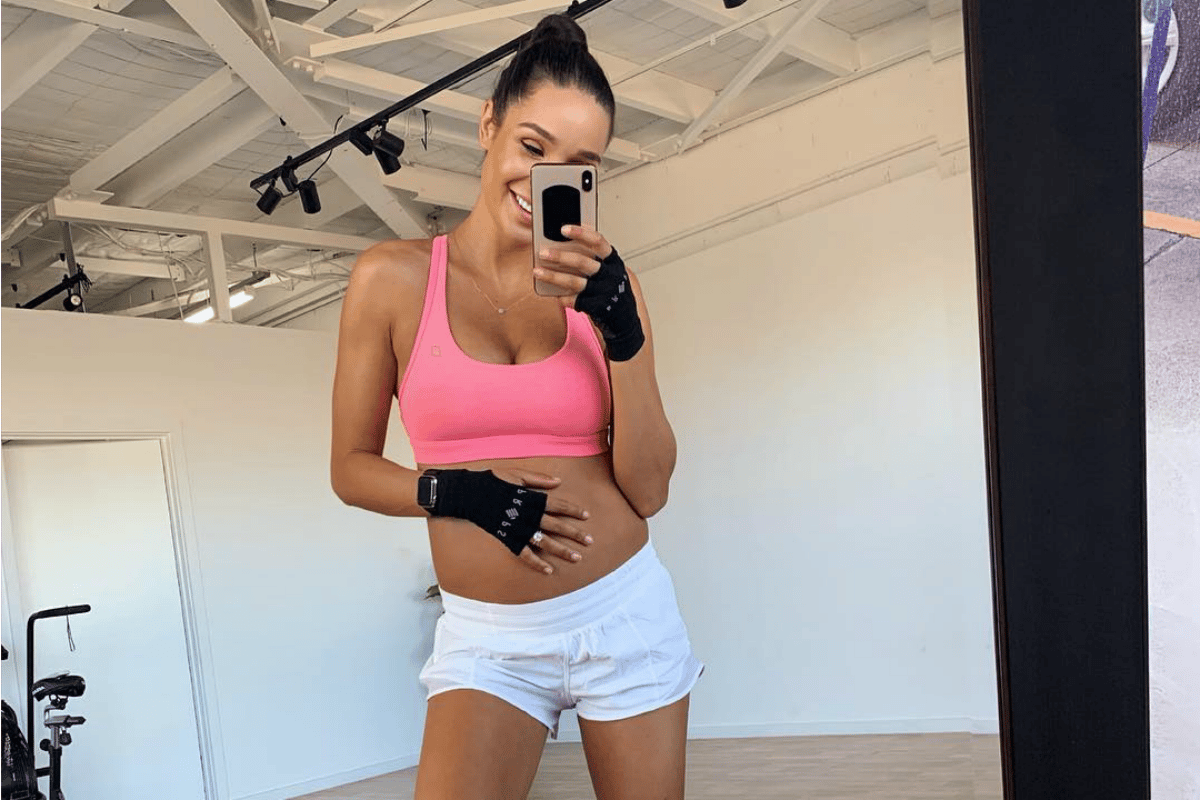 Since falling pregnant, fitness blogger Kayla Itsines' exercise routine hasn't missed a beat.
Despite being 24 weeks along, the 27-year-old trainer has continued to post regular fitness videos to her 10 million Instagram followers.
But while the SWEAT trainer has received thousands of positive comments from fans, others have slammed the fitness guru for lifting weights while pregnant.
"Isn't lifting heavy weights risky when pregnant?" one follower commented.
"I've read that you shouldn't work out your core or do excessive lifting after the first trimester," another wrote.
"I feel the baby crying," another person added.
Before long, Itsines quickly responded to the trolling and criticism with a lengthy Instagram post.
After admitting she had seen the dozens of negative comments from her followers, Itsines wrote: "I want to put this into perspective for you. The weights I'm lifting are rarely over 5kg per hand. I want you to keep that is mind as you read this story."
Itsines went on to explain that she had watched her heavily pregnant friend lift her two-year-old off the ground and above her head multiple times before carrying multiple heavy bags to and from her car.
"She drove to a cafe, took the pram OUT of the car, assembled it, took the two heavy bags out of the car AND her child and went to breakfast," she continued in the post.
"No one batted an eyelid, no one said anything, no one helped. I asked her SO MANY times, 'can I help you, let me help you'. She said, 'babe, I do this EVERY DAY, I don't need your help'."