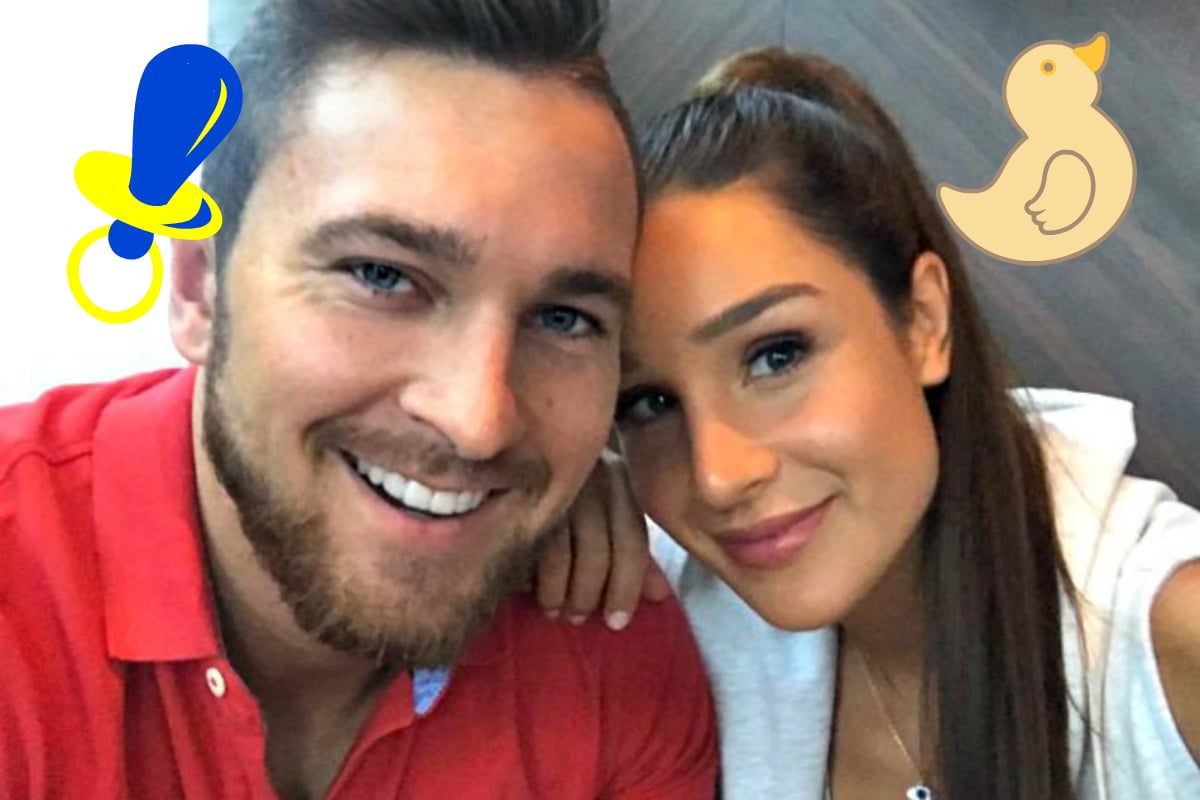 Fitness influencer and entrepreneur Kayla Itsines, 27, has announced she is pregnant with her fiance Tobi Pearce.
Announcing the news in an Instagram post with along with a video, she shared she is 12 weeks through her first pregnancy.
"Tobi and I do not even have words to describe how happy and excited we are to bring you this news! If you don't know already, I come from a big greek family. FAMILY is always what comes first in my life. To be able to start my own family with the person I love most in this world is just an absolute dream come true," she wrote.
"@tobi_pearce has been SO supportive, SO EXCITED and so loving! He comes home every day, hugs and kisses my stomach. He lays on my legs and asks the baby how it's day was. He is at every scan and every appointment. I couldn't ask for a better partner. Our family, well haha.. you can just imagine – they are of course ABSOLUTELY OVER THE MOON EXCITED. I know you are already picturing the look on their faces when we told them," she added.
In the video, the 27-year-old shares footage of an ultrasound, with Tobi kissing her stomach.