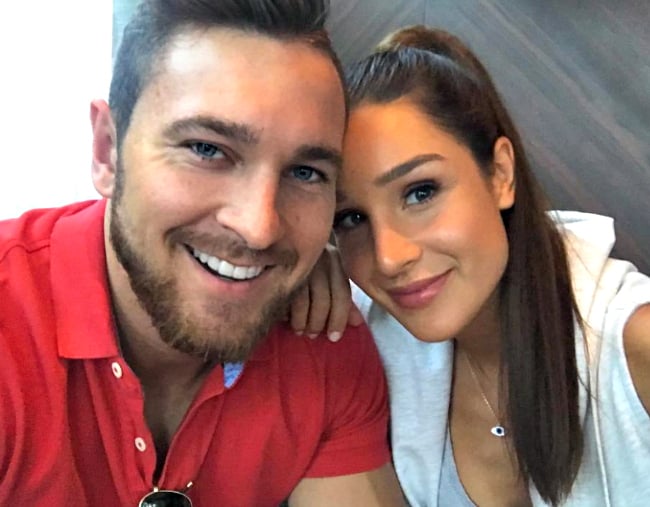 In five years, Kayla Itsines has gone from an Adelaide-based personal trainer with a handful of clients to a multi millionaire with the world's largest female fitness community.
The 27-year-old most known for her Bikini Body Guides is adamant she still is that personal trainer from Adelaide.
Only now, she and her fiance business partner Tobi Pearce, 26, train millions of women and girls from around the world through their premium fitness app community, SWEAT.
A lot of SWEAT's success is attributed to Instagram, the social media platform Kayla first used to start her online community.
In a keynote presentation at Advertising Week APAC on Thursday attended by Mamamia, the entreprenuer explained how her almost 10 million-strong following was built (at least in the beginning) by accident.
"When we say it was accidental… my little cousin – this is so embarrassing – I was scrolling through my phone, as you do, trying to find photos to show her and she said 'why don't you use Instagram? [I asked] 'what is Instagram?' and she said it's this cool app thing you can put filters on your photos and upload them with a caption," Kayla said.
Like many of us with younger cousins, siblings or even tweens who have grown up online, Kayla at first didn't really know anything about Instagram or how it worked, let alone how her younger cousin did.
"I thought, 'OK, I'll do that'. [Once I set it up], she asked me 'are you going to reply to people?' I didn't understand what I would be replying to, but she said you have followers and you need to reply to them. So this is how we started this 'accidental community' on Instagram.