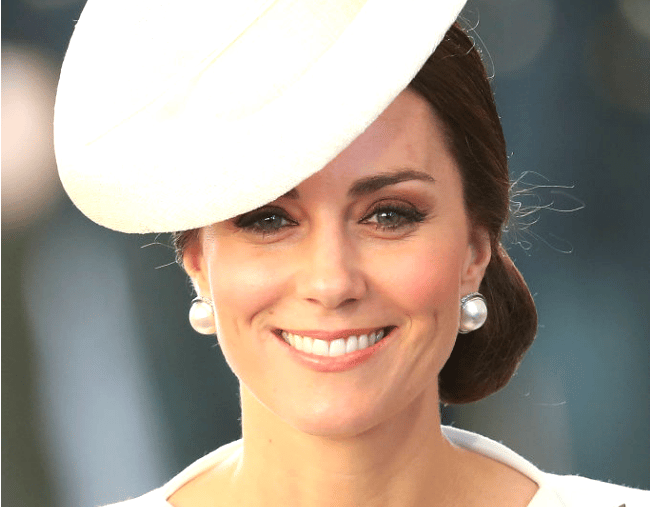 For everything Prince Harry, Meghan Markle and the Royal Wedding, visit our Royal Wedding hub.
Remember when we all thought Kate Middleton's decision to recycle one of her old dresses for the royal wedding was the ultimate sacrifice for Meghan Markle?
Yeah, turns out we were wrong about that.
If you cast your mind back to the royal wedding in May, you may recall The Duchess of Cambridge's outfit on the day.
Choosing an off-white, long-sleeve Alexander McQueen coat dress with a simple yellow fascinator, many royal watchers (including us) instantly recognised it as the same dress the 36-year-old wore to celebrate Queen Elizabeth II's 90th birthday in June 2016 and at her daughter Princess Charlotte's christening a month later.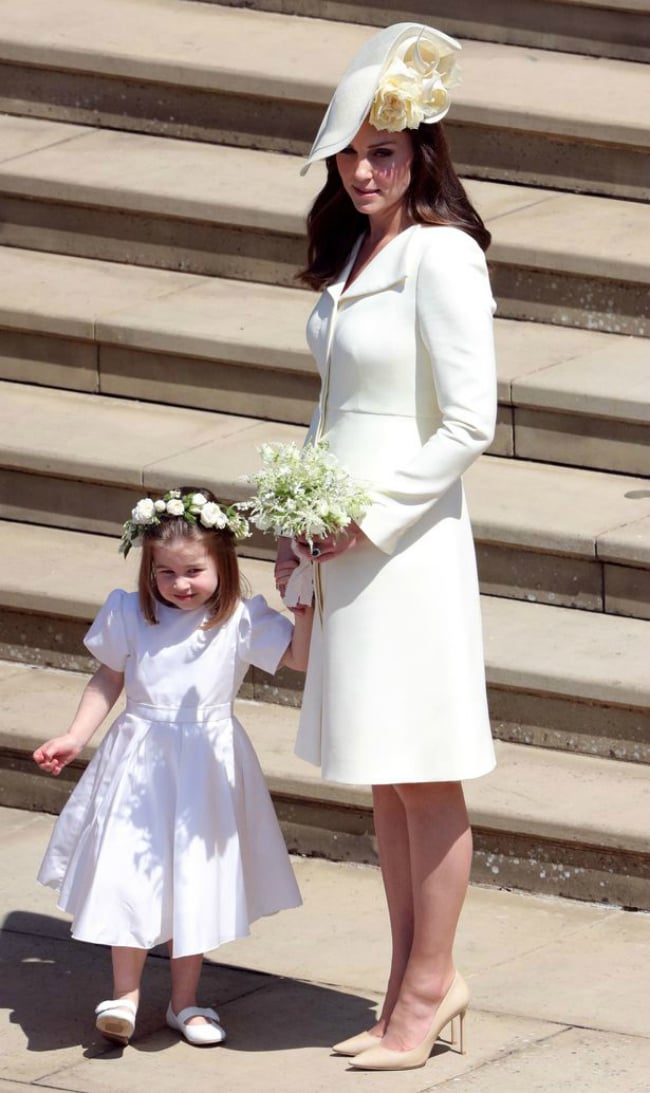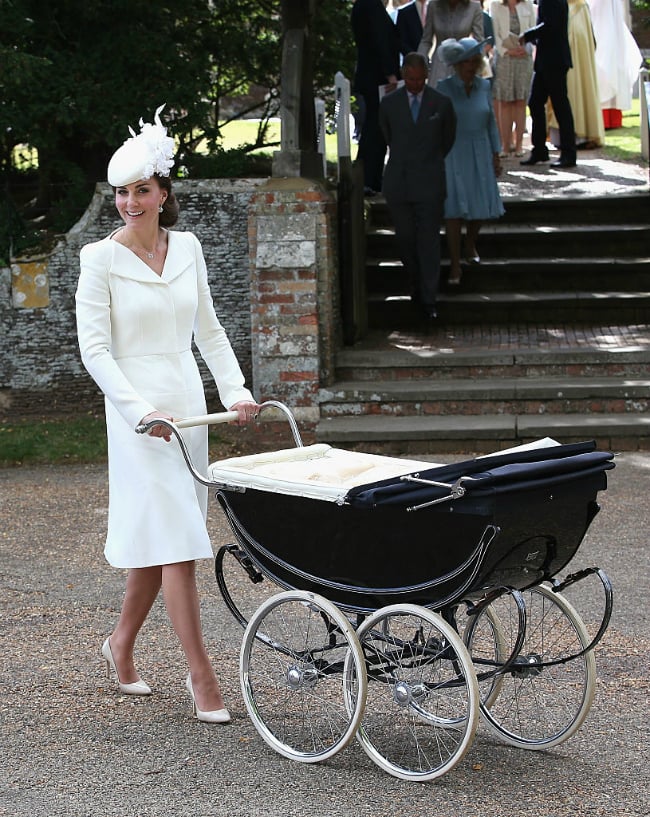 Some of us saw this as a nice gesture to the Duchess of Sussex, allowing all the focus to fall on the bride's classic Givenchy gown. Others thought, maybe she just couldn't be bothered/didn't have time to get a new dress?
Now, a newfound tiny detail proves the mum-of-three didn't recycle her royal wedding coat dress after all. And it all comes down to the sleeves.
Royal family Instagram fan Royal Addicted 2 picked up the subtle detail which shows the dress Kate wore for Meghan and Prince Harry's wedding was in fact similar, but different to the one she's worn before.
"The one [Kate] wore for the wedding has buttons on the cuffs that the cream one doesn't," the user posted on Instagram.
Of course, we went back to verify this for ourselves and found Royal Addicted 2's point to be valid. See below.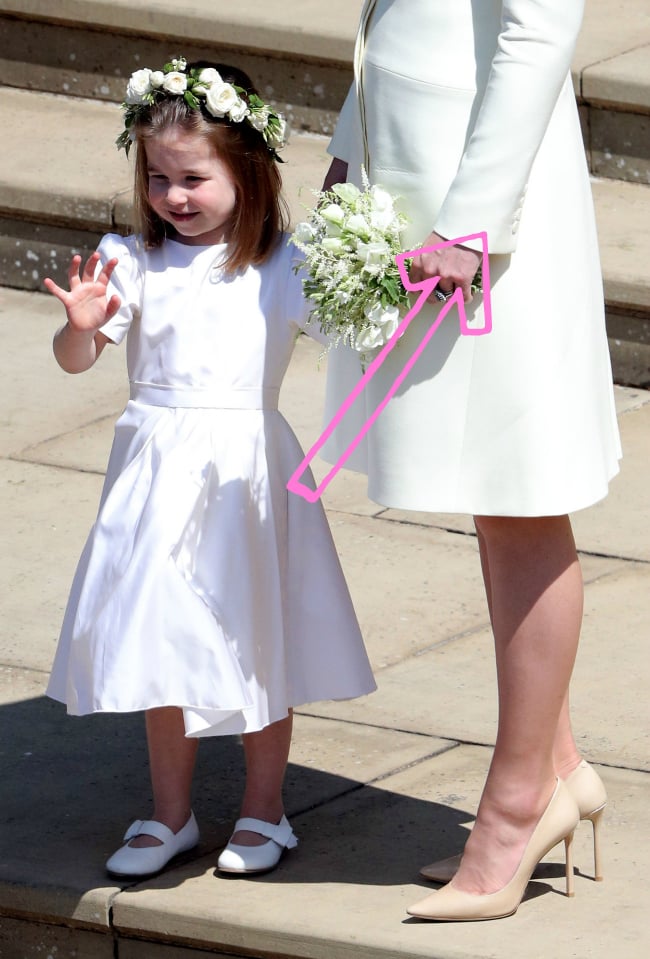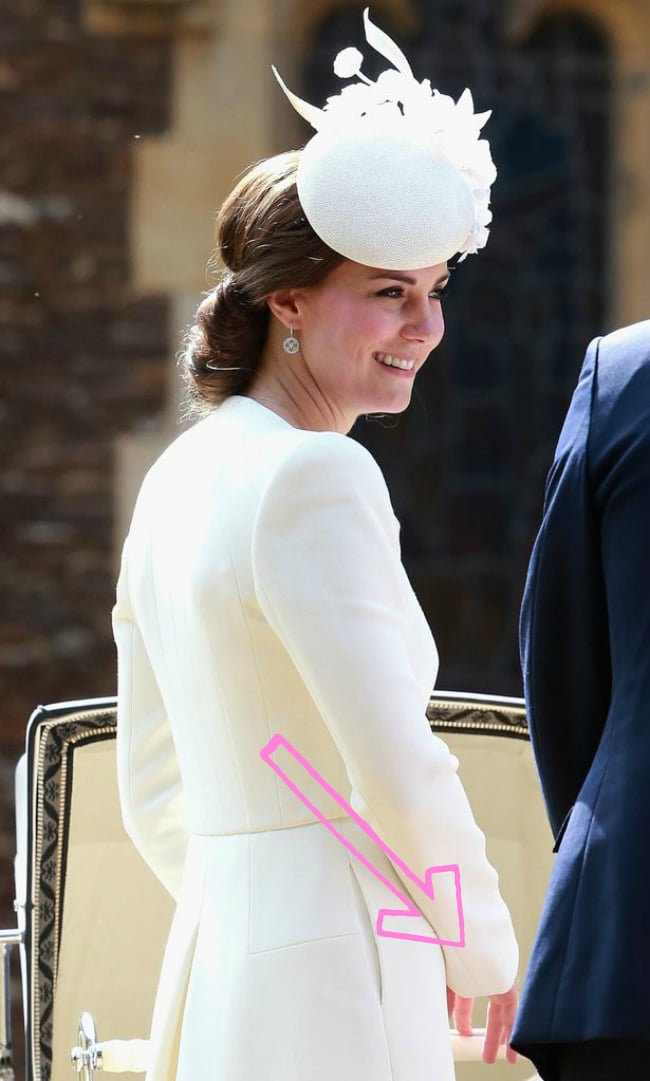 The royal fashion Instagrammer also picked up on something we'd been second guessing ourselves over too - the colour of Kate's coat dress. You can see in photos her second Alexander McQueen dress is actually a 'primrose yellow' rather than white like we first thought.
Really, this shouldn't come as a surprise considering the Duchess' habit of stocking up on her favourite cuts and styles in different colours.
Like the Preen Finella gown Kate owns in red and black, the pleated dress by Emilia Wickstead she has in blue and pink, and a Catherine Walker coat in red and blue. Just to name a few of Kate's fashion double-ups.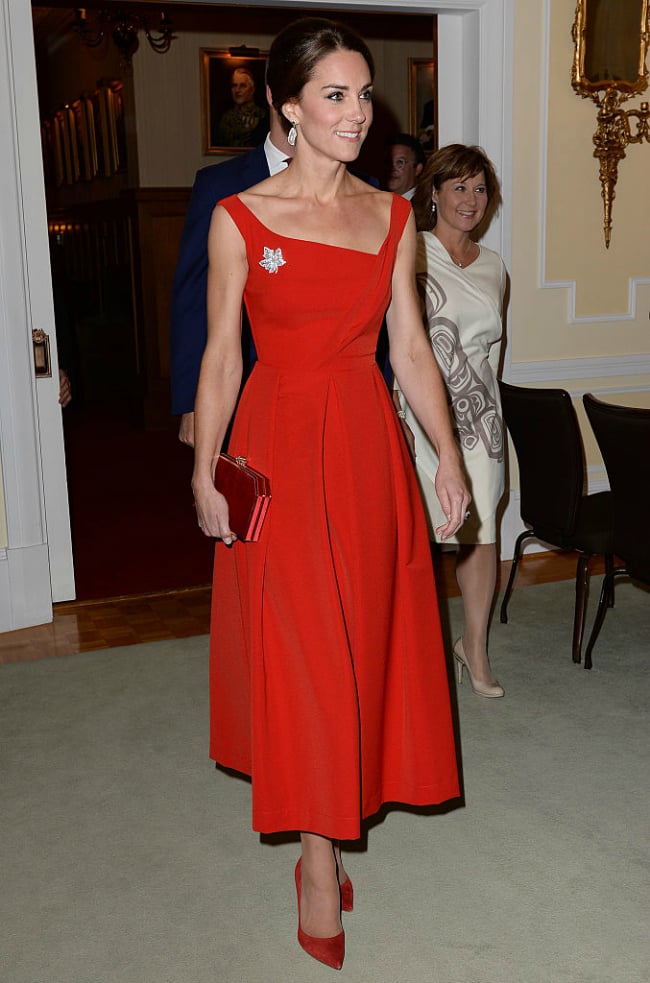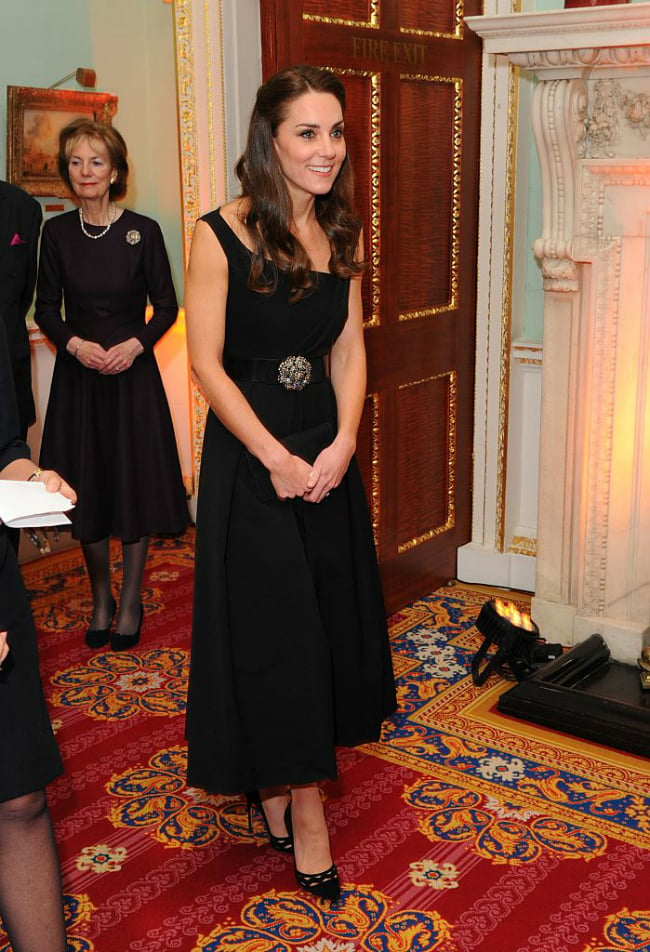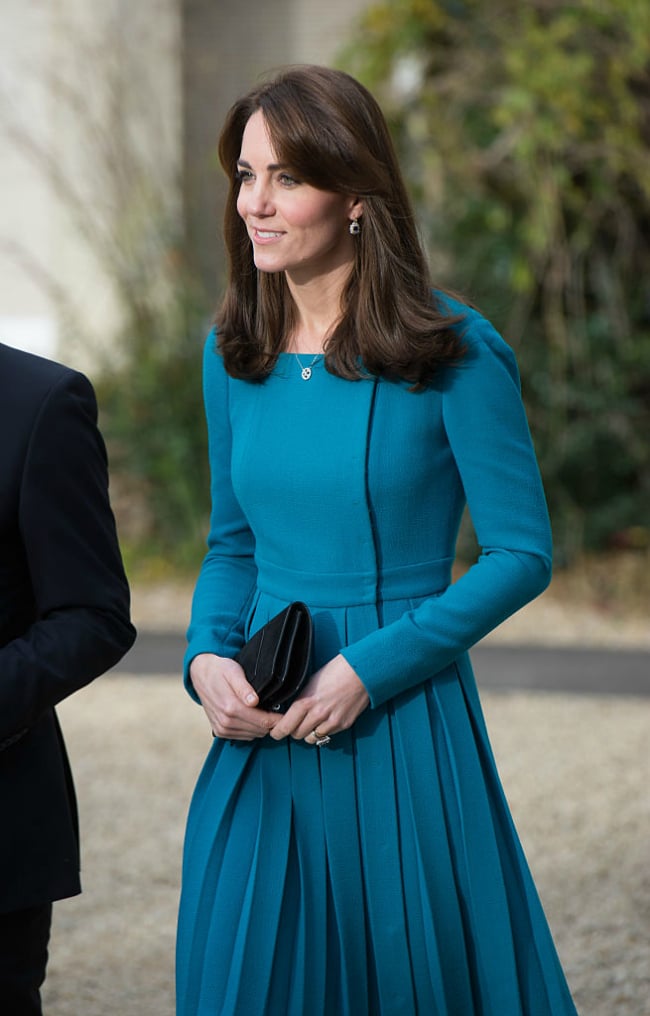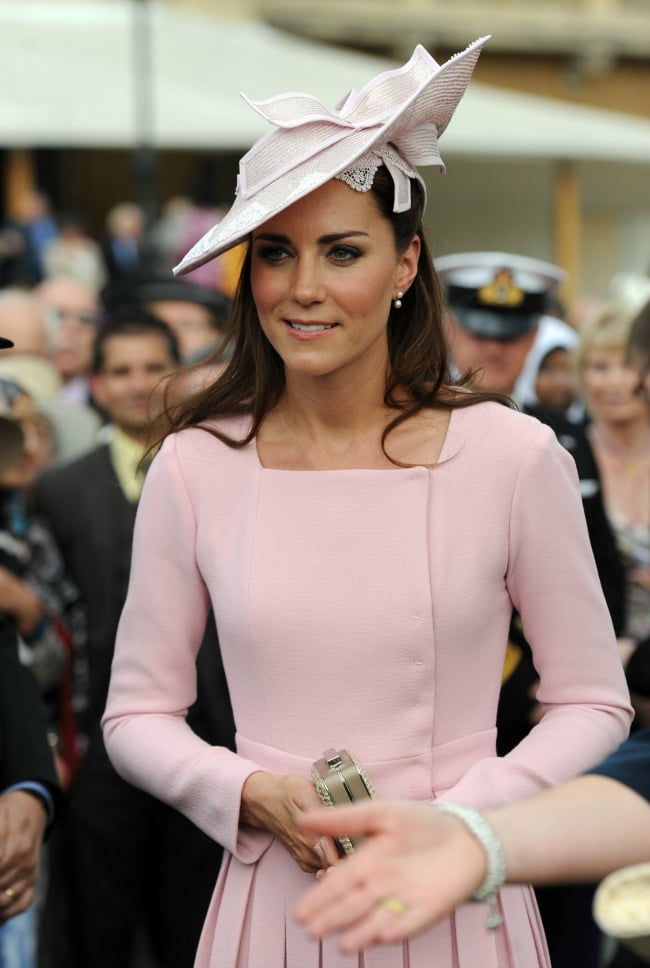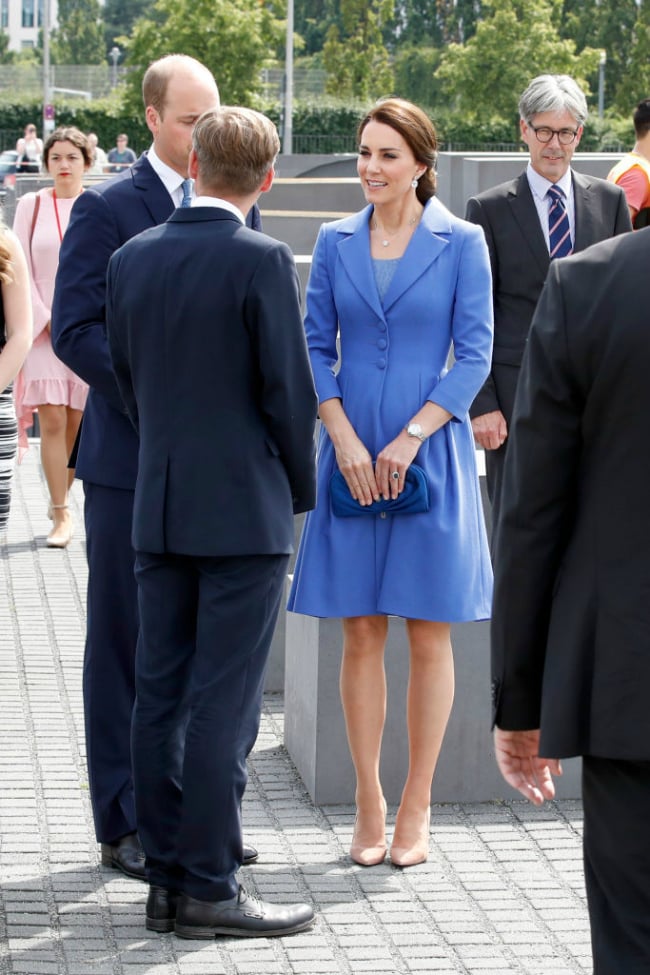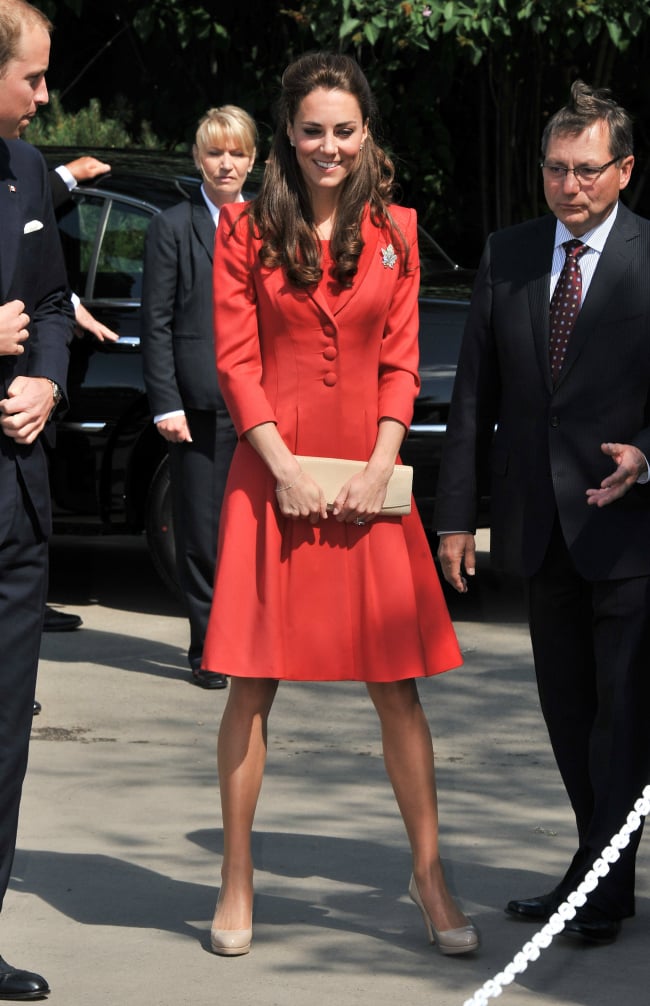 The woman clearly knows what she likes.
Smart lady that Kate.