There were many standout moments in Prince Harry and Meghan Markle's wedding. (Our personal favourite was the rendition of Stand By Me).  But mother-of-the-bride Doria Ragland's highlight was the simple moment any parent of the bride or groom is there for.
Her next biggest highlight? Meeting the Queen.
A source told Us Weekly, "Doria is saying the biggest highlight of the wedding, of course after watching her daughter say 'I do' to the man she loves, was meeting the Queen."
The source said that Meghan and Harry helped prepare the 61-year-old for what would likely be an intimidating encounter, with Harry sharing stories of his experience of Queen Elizabeth II as a grandmother, and not just the head of Great Britain.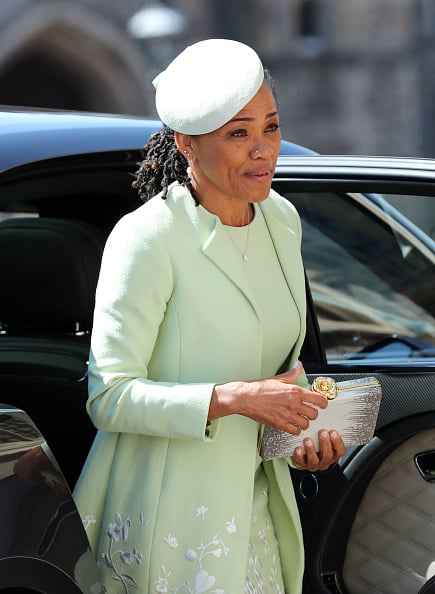 It's reported the yoga instructor actually met the Queen at Windsor Castle the day before the wedding, during tea with the now Duke and Duchess of Sussex.
And they eased her into it, with Ragland first meeting Prince Charles, Duchess Camilla, and the Duke and Duchess of Cambridge and two of their three children, Prince George, four, and three-year-old Princess Charlotte.
Ragland accompanied her daughter by vintage car to St George's Chapel on her big day then watched from the exclusive seating near the front of the church as Meghan's only family member present.
Meanwhile, Meghan's father Thomas Markle, we just learned, spent the royal wedding in a Mexican Airbnb watching the ceremony on TV while eating jelly after being unable to attend due to his heart condition.
Meghan's estranged half-siblings were not invited.