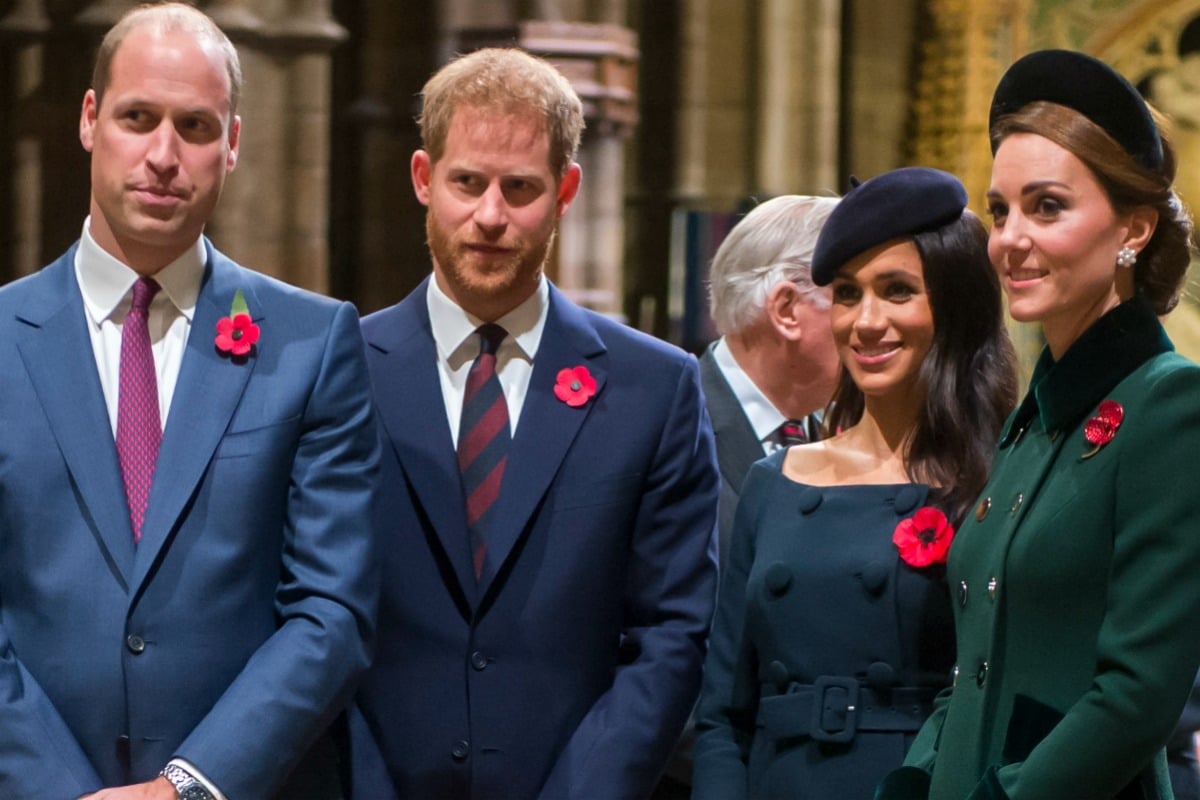 To catch up on all things royal family, make sure you check out our Royal Hub. We've got you completely covered.
Anyone who's ever had to plan Christmas as an adult knows how chaotic coordinating schedules can be – especially if you and your siblings both have partners, or kids.
Which is why we weren't surprised to hear reports that this year, Prince William and Kate are going to be spending Christmas with the Middleton family at Bucklebury Manor in Berkshire.
Kate's brother James Middleton seemingly confirmed this arrangement during an interview on German TV channel Leute Heute, saying: "Christmas is all about family and gives the Middletons a chance to regroup."
Prince Harry and Meghan, meanwhile, will reportedly be spending Christmas at Sandringham with the Queen and other family members.
A simple case of alternating Christmases between families, right?
Well, that's not what all publications believe, with many reporting this is a sign the two couples are "feuding".
A simmering rumour that Kate and Meghan don't get along (because they're women, why would they?) was turned up to boiling point when it was announced the Duke and Duchess of Sussex were leaving their small Kensington Palace home for a much larger one at Windsor.
Their move into Frogmore Cottage coinciding with the impending arrival of their first child has nothing to do with it, we suppose.
No, it's all apparently so they can get away from the Duke and Duchess of Cambridge.
The Mail on Sunday reports the tension started as early as last Christmas, when things apparently did not go well when they spent the holidays together at William and Kate's country home, Anmer Hall, near the Queen's home at Sandringham.