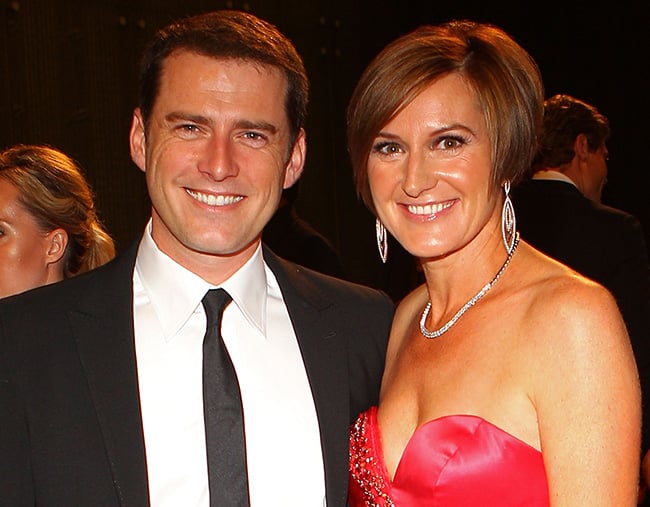 Channel 9 presenter Karl Stefanovic will reportedly pay his ex-wife, Cassandra Thorburn, $35,000 of child support a month, following the recent divorce of the couple, according to the Daily Telegraph.
The 43-year-old, who is the highest paid person on Australian television, making an estimated $3 million a year, left his wife of 21 years in September 2016.
In total, Stefanovic has left $6 million in assets to his wife.
The couple will reportedly share custody of their three children, Jackson, 17, Ava, 12 and River, 10.
In an interview with Woman's Day in 2017, Thorburn opened up about the divorce.
"There were days in the beginning I would get up, put on a brave face and drop the kids at school, then I'd get to the back door and I would lie in a heap for the rest of the day unable to move," she said.
"I slept on the couch in front of the fire for months because I didn't want to go near the marital bed. I was in a very dark place."
"He really is dead to me and no, we won't ever be friends again," she continued.
According to the Daily Telegraph, Cassanda Thorburn was also given the couple's $8 million waterfront mansion in Cremorne in the settlement.
Earlier this year, Stefanovic and his 34-year-old girlfriend Jasmine Yarbrough exchanged vows at a commitment ceremony in Sydney's Palm Beach.
The ceremony, in which the pair exchanged vows and rings, was not believed to be legally binding.
According to the Daily Telegraph, the couple is getting married in Cabo, Mexico, later this year.