We've not seen much of Cassandra Thorburn since her husband of 21 years Karl Stefanovic left her and their three children – aged 18, 12, and 10 – in September last year.
The paparazzi were desperate for her immediate reaction, of course. And we saw her picture splashed across tabloids cutting a tired figure with dark sunglasses moving belongings out of the family home.
But Cassandra, 46, remained quiet in the storm of speculation and judgment that followed the split. She said nothing when news broke that Karl, 43, had started dating fashion designer Jasmine Yarbrough, 33.
She's been careful and understandably withdrawn, until now.
Speaking to Woman's Day in her first interview about their marriage breakdown, Cassandra – a former journalist – said she was "completely gazumped" when she realised Karl had gone.
"There were days in the beginning I would get up, put on a brave face and drop the kids at school, then I'd get to the back door and I would lie in a heap for the rest of the day unable to move," she told Woman's Day.
"There were very dark days."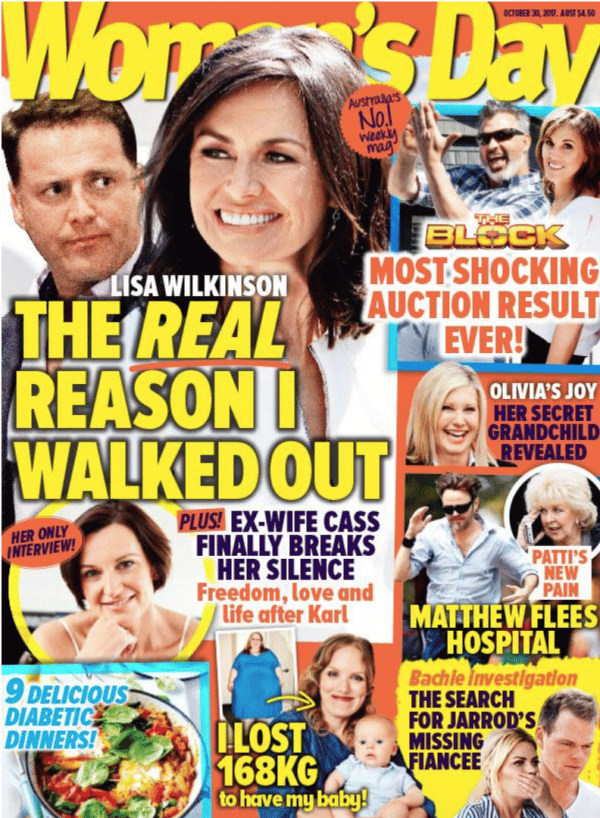 Usually, the stories we hear about divorce are ones of transformation. Of trauma leading into a second life; a different type of success; a newfound happiness.
Certainly, this is true for Cassandra (more on that later) but her honesty when discussing the awfulness of the separation is refreshingly real. People around Australia will be nodding their heads, thinking: "yes, I felt this, too".