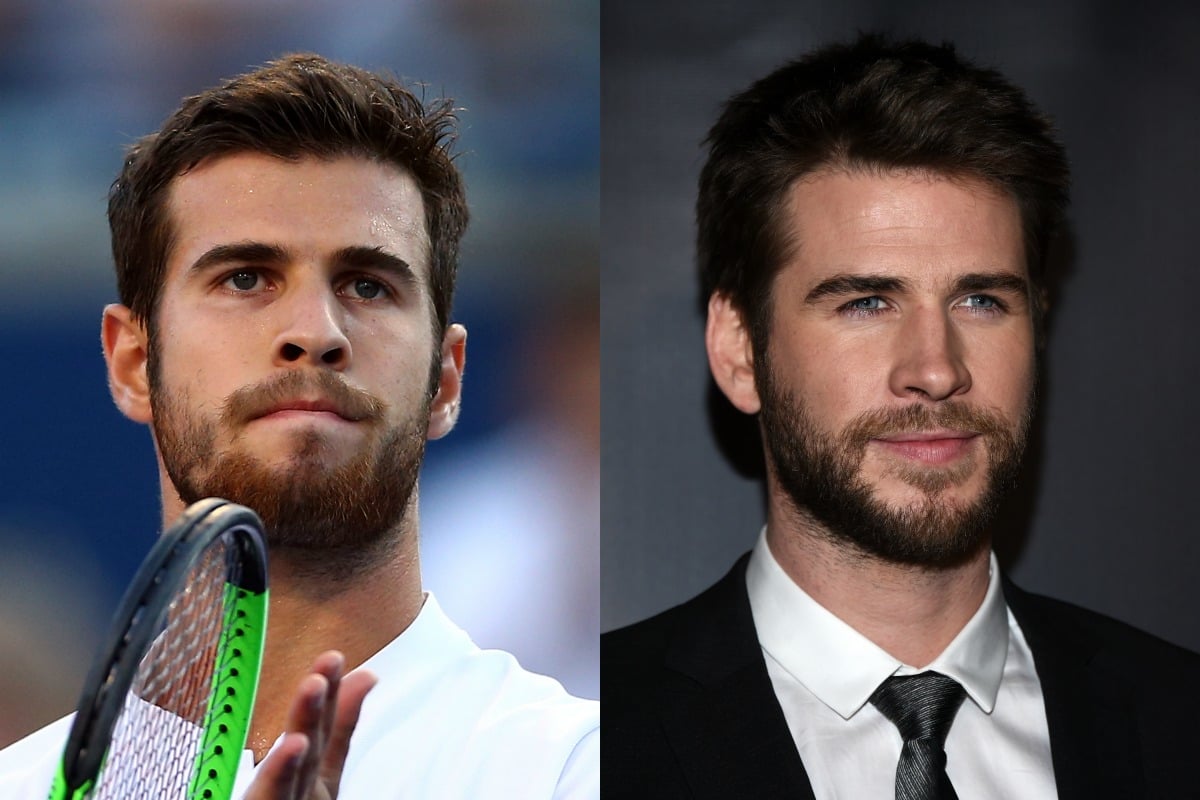 On Saturday night, our eyes were glued to the Australian Open. An intense game was unfolding between Nick Kyrgios and Karen Khachanov.
But while we watched a back and forth between some of the world's greatest tennis players, we also noticed something… uncanny.
And incredibly, incredibly important.
Karen Khachanov looks a lot like is Liam Hemsworth.
It's confusing because we're pretty sure Liam Hemsworth has been too busy acting, hanging in Byron Bay, and making Miley jealous to qualify for the Australian Open. But alas, he played on Saturday night. WE SAW IT WITH OUR OWN EYES.
If you don't believe us, please take a look for yourself, and help us answer the question: How did Liam Hemsworth become a Russian man who's very good at tennis?
Watching @AustralianOpen Kyrgios vs Khachanov with my 91 year old granny and she's convinced Khachanov is Liam Hemsworth ???? #9WWOS #AusOpen pic.twitter.com/9pZujrTxGJ

— kimmmy (@AkimeYalo92) January 25, 2020
Is that Khachanov or Liam Hemsworth? ????????

He seriously could be the fourth Hemsworth brother! ???? #AusOpen #bbctennis pic.twitter.com/s4qHEcWuMp

— BBC Tennis (@bbctennis) January 25, 2020