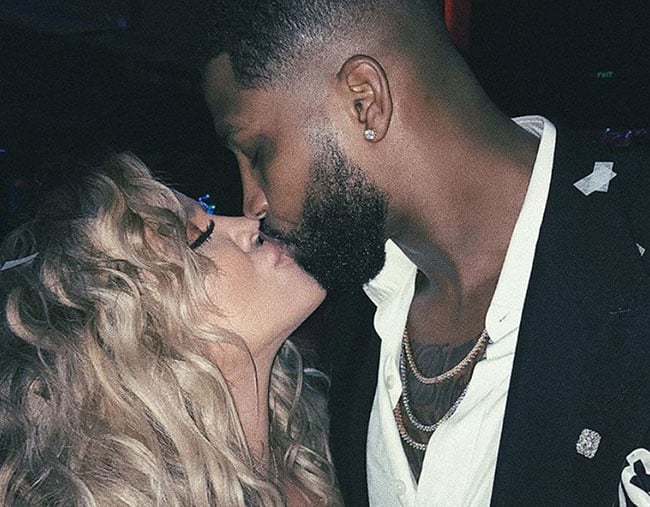 Hell hath no fury like a Kardashian scorned. At least, for a few brief moments.
After rumours emerged yesterday that Khloe Kardashian's boyfriend, basketballer Tristan Thompson, had been caught on camera cheating just days before she is due to give birth to their first child, the famous family made a unanimous show of support by unfollowing him on social media.
Yep, Kris, Kourtney, Kim, Kendall, Kylie and even Scott Disick all clicked 'unfollow' on Tristan's Instagram account sometime yesterday, Mirror reports.
Even Khloe herself unsubscribed from her partner's posts, despite the multiple, loved-up pictures with Tristan still dotting her own Instagram profile.
But almost as quickly as the Instagram purge came, the family appeared to change their minds and, as of this morning, every female member of the family has re-followed the 27-year-old Cleveland Cavaliers star.
The only person who still hasn't jumped back on board is Kourtney's ex, and the father of her three children, Scott Disick.
Of course, it's worth noting the Kardashian Klan never makes a public move without consulting one another (remember the time they hid Kylie Jenner's entire pregnancy?!). So perhaps their sudden forgiveness came after a frantic "Guys, refollow Tristan because the press will get a hold of this and run with it" group text.