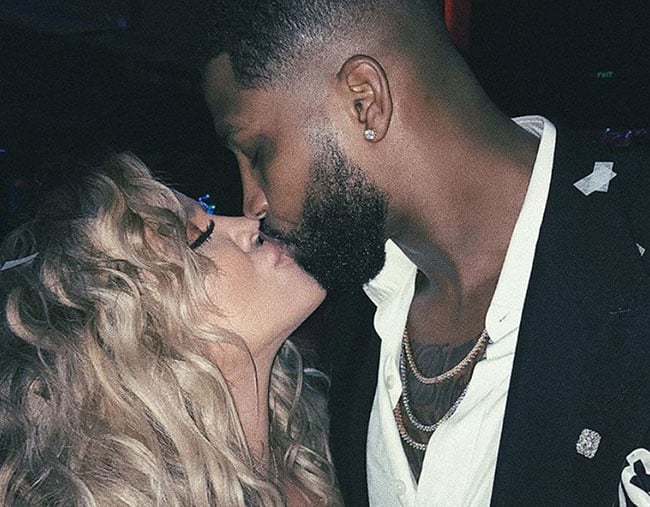 Hell hath no fury like a Kardashian scorned. At least, for a few brief moments.
After rumours emerged yesterday that Khloe Kardashian's boyfriend, basketballer Tristan Thompson, had been caught on camera cheating just days before she is due to give birth to their first child, the famous family made a unanimous show of support by unfollowing him on social media.
Yep, Kris, Kourtney, Kim, Kendall, Kylie and even Scott Disick all clicked 'unfollow' on Tristan's Instagram account sometime yesterday, Mirror reports.
Even Khloe herself unsubscribed from her partner's posts, despite the multiple, loved-up pictures with Tristan still dotting her own Instagram profile.
But almost as quickly as the Instagram purge came, the family appeared to change their minds and, as of this morning, every female member of the family has re-followed the 27-year-old Cleveland Cavaliers star.
The only person who still hasn't jumped back on board is Kourtney's ex, and the father of her three children, Scott Disick.
Of course, it's worth noting the Kardashian Klan never makes a public move without consulting one another (remember the time they hid Kylie Jenner's entire pregnancy?!). So perhaps their sudden forgiveness came after a frantic "Guys, refollow Tristan because the press will get a hold of this and run with it" group text.
LISTEN: This woman's ex husband is now cheating on his mistress with another girlfriend. Should she whistleblow or walk away? Post continues after audio.
While the family and their representatives – as well as Khloe herself, who is rumoured to be expecting her daughter any day now – are staying tight-lipped about the shocking videos and cheating claims, it hasn't stopped others from coming out of the woodwork to have their say.
'Sources' close to the family told The New York Post's Page Six Khloe "went ballistic" when she learned of the footage.
"[Khloe] was devastated when she saw the pictures of Tristan with that girl, she went absolutely ballistic at him," the source told the publication.
"She is not only hurt, she is humiliated and worried for their child. How could he do this, and so publicly, when their baby daughter could arrive within a week?"
Another source also told PEOPLE Magazine that Khloe's family had warned her about the sportsman's history of infidelity when they first began dating.
"When Khloe first started dating Tristan, her family questioned if it was a good idea. There were several concerns, including that he is another basketball player and also that his ex was pregnant," the source told the magazine.
"It took a while for the family to accept Tristan. They were worried that Khloe would end up heartbroken.
"Being on the road as an athlete, you face many temptations. But Tristan always assured Khloe's family that he was totally committed to Khloe. Khloe thinks the world of Tristan."
Other famous faces have also had their say on the scandal: Amber Rose, who once dated Kim's husband Kanye West and who has been embroiled in a 'feud' with the family for years, posted a message of support that seemed to be aimed at Khloe on her Instagram stories.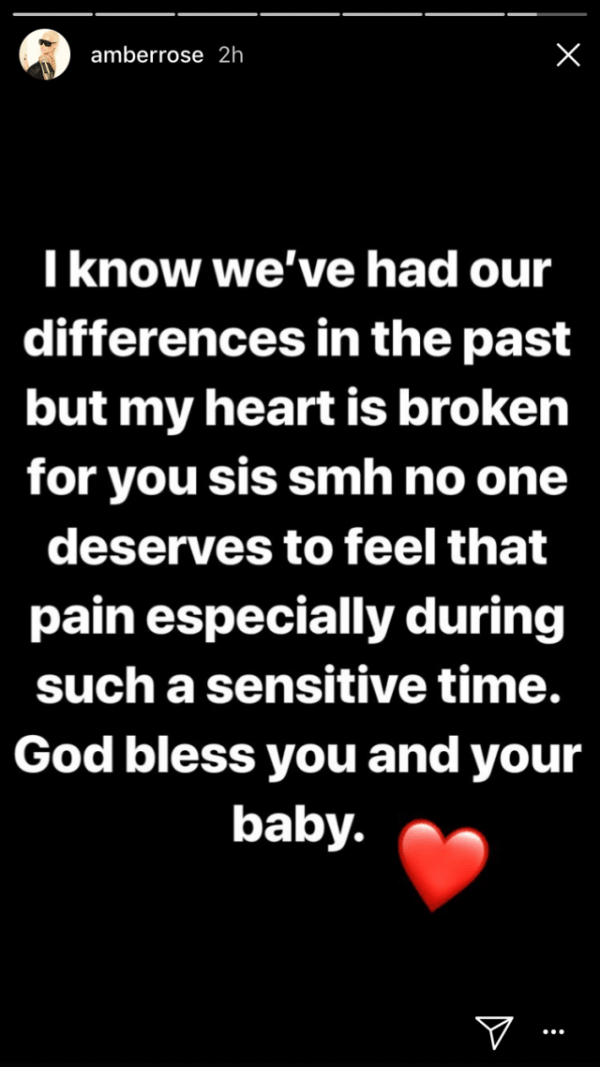 "I know we've had our differences in the past but my heart is broken for you sis smh no one deserves to feel that pain especially during such a sensitive time," she wrote.
"God bless you and your baby."
Tristan Thompson's ex, Jordan Craig, who is the mother of his two-year-old son also appeared to reference the drama in an Instagram post.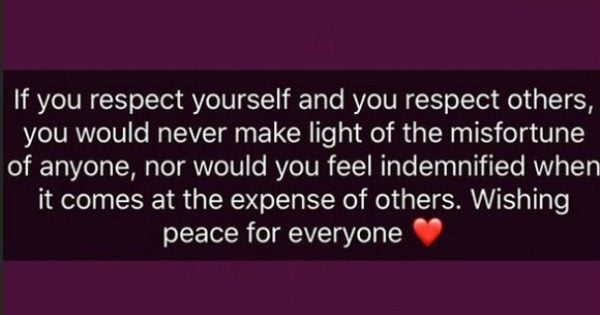 "If you respect yourself and you respect others, you would never make light of the misfortune of anyone," Jordan, who fans believed was dumped by Tristan for Khloe while she was still pregnant, shared.
"Nor would you feel indemnified when it comes to the expense of others."