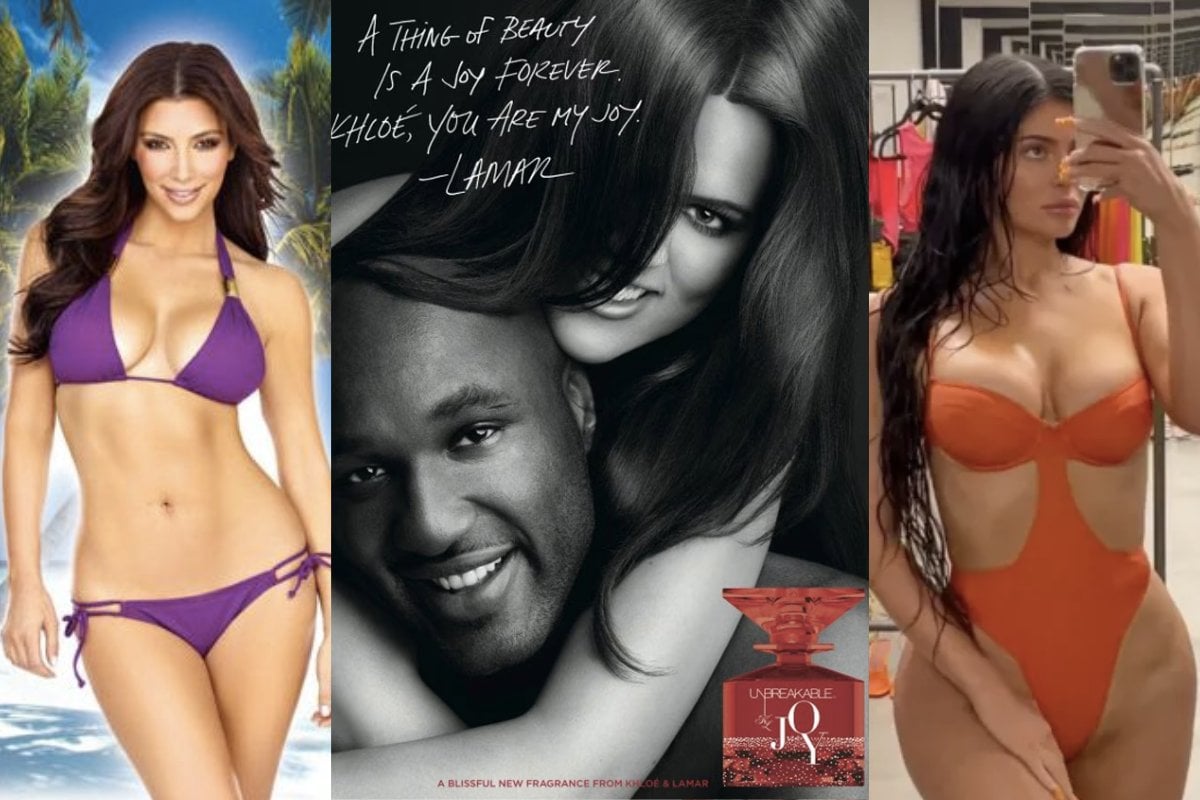 The Kardashian-Jenner sisters have become hugely successful businesswomen, but this hasn't always been the case.
Back in the early days of Keeping Up with the Kardashians during the 2010s, it was a very different story.
Over the years, Kris Jenner and daughters Kim, Kourtney, Khloe Kardashian, along with younger siblings Kendall and Kylie Jenner launched a bunch of different businesses and collaborations with varied levels of success.
To celebrate the launch of Kylie's new high-fashion brand Khy, we're looking back at some of the women's most spectacular failures. Because you live, you learn, etc.
And FYI: this list will not include Rob Kardashian's many (and we mean, many) business ventures because that could be a whole other article. (I still think about his sock range, daily.)
Without further ado, here are some of the Kardashian-Jenner businesses and partnerships the family would sooner forget.
2009: Quick Trim.
Kim, Khloe and Kourtney Kardashian became the spokeswomen for the controversial diet supplement Quick Trim.
By 2012, the three sisters were named in a $5 million class-action lawsuit against QuickTrim which accused the product of false and deceptive marketing.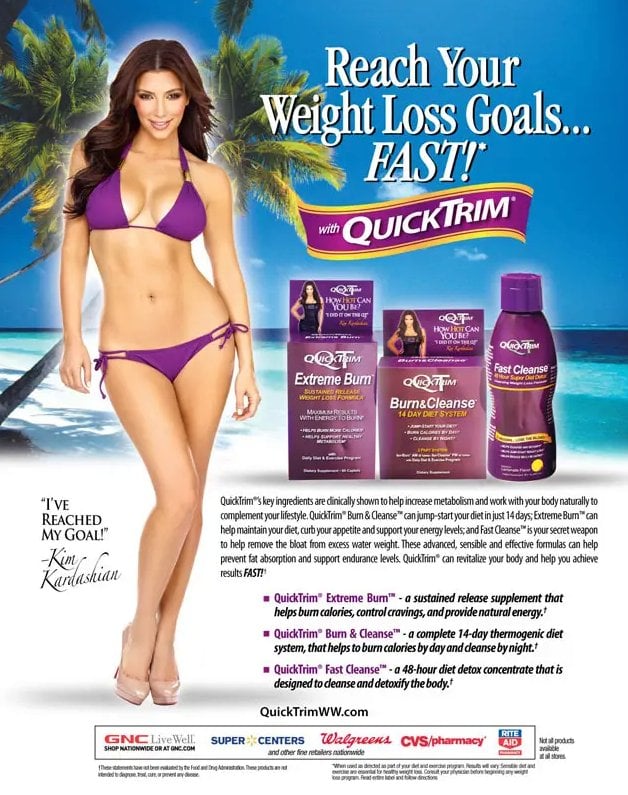 Image: QuickTrim.