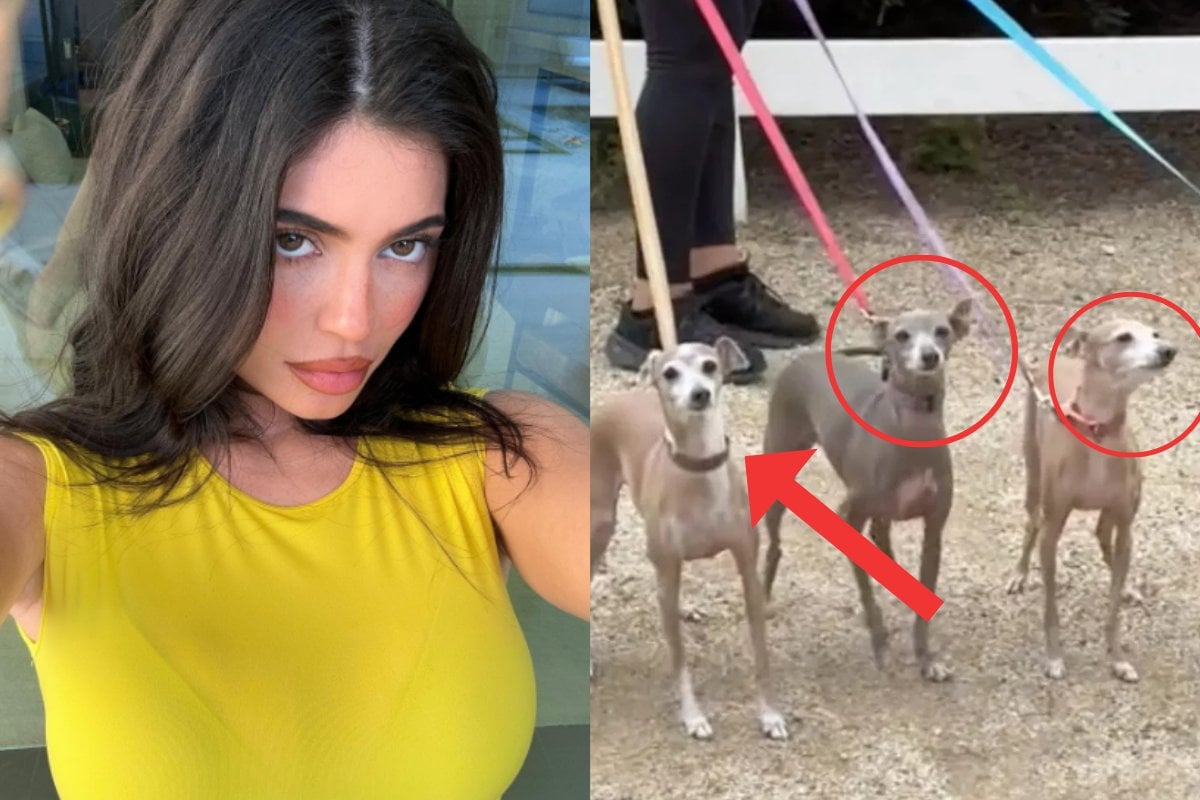 Kylie Jenner has seven dogs, but you wouldn't know it.
The influencer, reality star, special friend to Timothée Chalamet, and alleged self-made billionaire has a hoard of Italian greyhounds. Her journey as a dog mum began with Norman and Bambi in 2014, then came Rosey, Harley, Kevin, Jack and Jill.
At one stage, Kylie reportedly had 11 dogs.
As someone who once had three cats, I'd say that 11 dogs is simply too many dogs for one person.
Norman and Bambi originally had their own Instagram account but it's been inactive since 2017.
Does this mean that Kylie has stopped caring about her dogs since 2017?
Let's discuss.
Kylie's dogs were once all over her Instagram – they were popping up in almost every Instagram Story, they were covering her grid.
But in recent years, the dogs are seldom seen on the youngest Kardashian sister's social media.
Instead, she's been laughing about wearing white t-shirts.
'Hahaha, so true, t-shirt.' Image: Instagram/@kyliejenner.