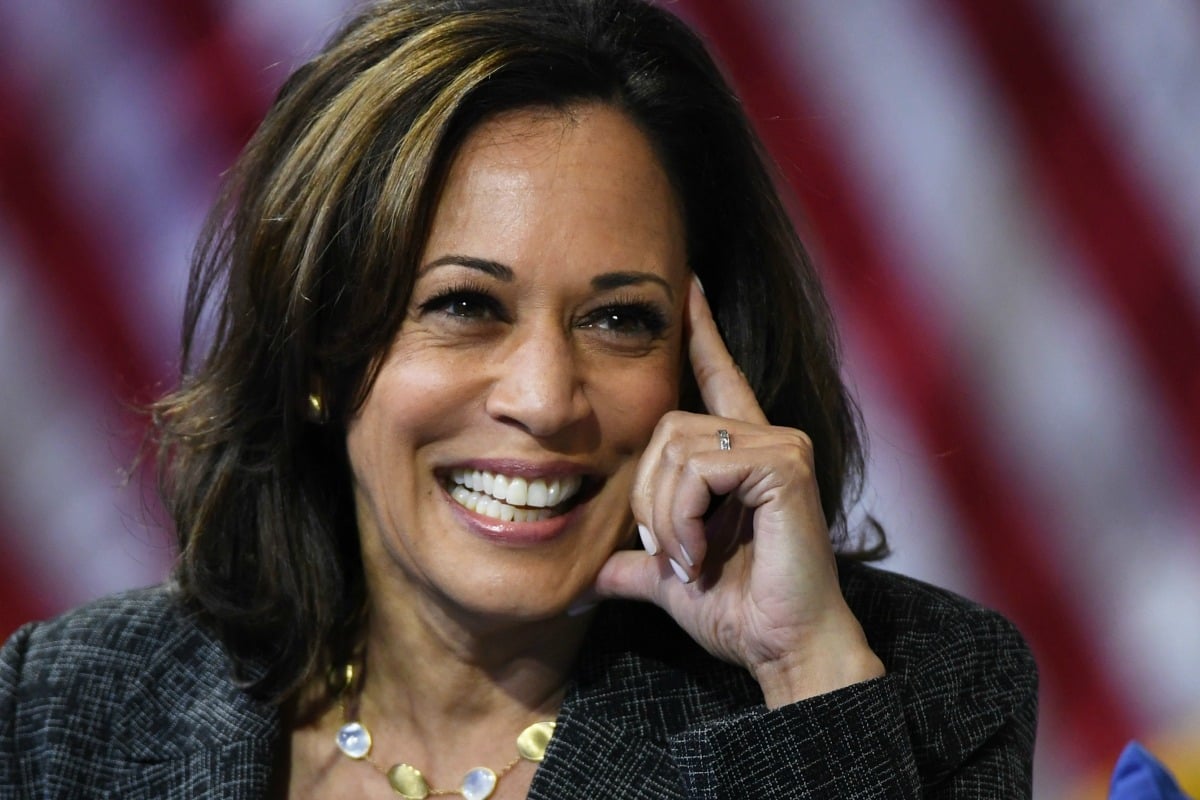 Kamala Harris just made history. 
The 56-year-old just became the first woman and woman of colour to be elected as Vice President of the United States.
"We did it, we did it Joe," Harris told Joe Biden (the President Elect) over the phone while calling to congratulate him. 
"You're going to be the next President of the United States."
Harris made history again earlier this year when she became the first Black woman and Asian American person to grace a major presidential party debate, appearing in October's vice presidential debate against current VP Mike Pence.
The debate was recognised for its much more civil tone than the first presidential debate between Joe Biden and Donald Trump, with Harris and Pence less inclined to interrupt or speak over each other.
And besides a rogue fly, which took up residence on Pence's head for more than two minutes, one of the most discussed moments came with Harris' calm yet firm response to Pence attempting to interrupt her.
"I'm speaking, I'm speaking," she told him.
Kamala Harris had no patience for Mike Pence's interruptions during the #VPdebate.

"Mr. Vice President, I am speaking," she reminded him on multiple occasions. pic.twitter.com/HOjbuUGmc7

— Vox (@voxdotcom) October 8, 2020