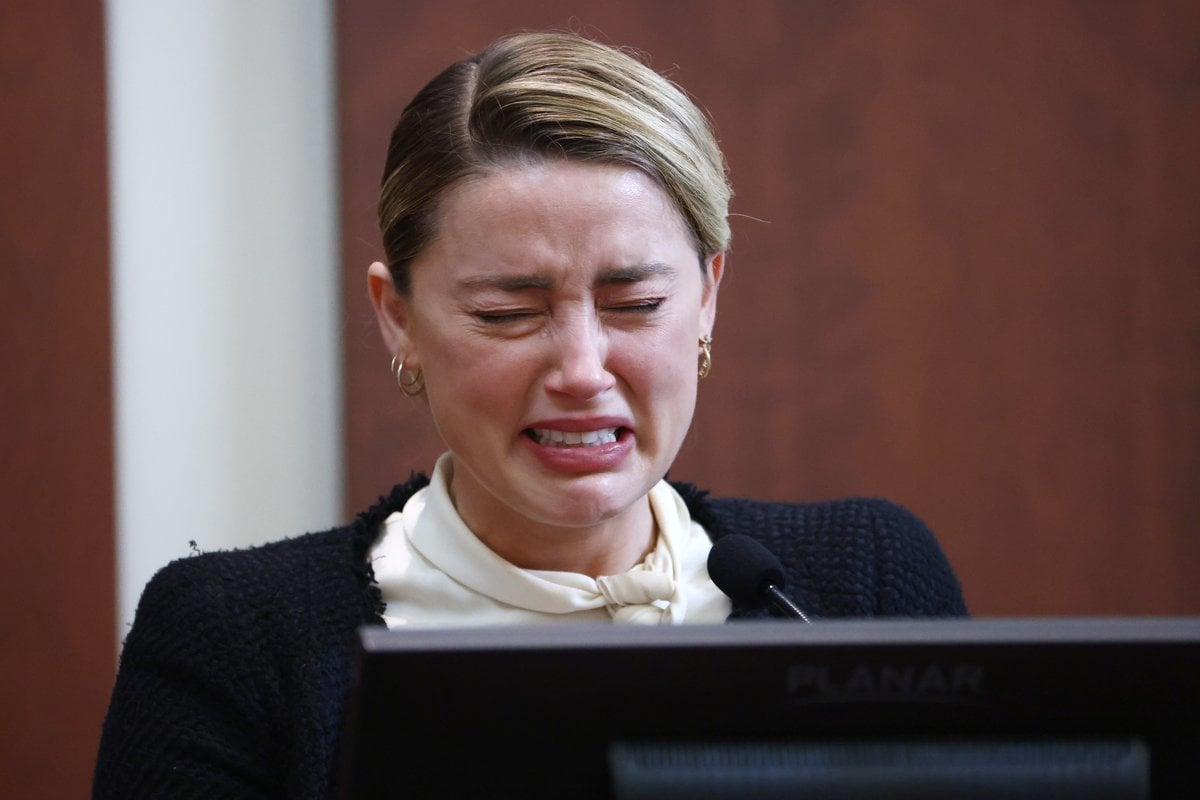 Content warning: This article deals with allegations of domestic violence and sexual assault, and could be triggering for some readers.
Unlike the federal election debate, we don't need a public poll to tell us who is coming out on top in the Johnny Depp/Amber Heard defamation case currently playing out in court.
Indeed, if you doubt the power of celebrity, then you can put those doubts to rest. Overwhelmingly, the stance held by many, many people is "Amber Heard is lying" followed immediately by "Johnny Depp is a victim". It's the main consensus over every social media platform - from Instagram, to Facebook, to TikTok, to Twitter - and tabloid news sites are happy to clickbait their headlines and bait misinformation.
Watching the discourse over Depp and Heard's trial - which is still ongoing, by the way - is frustrating. For those of us who are on the quest for truth, rather than a camp to belong to or a hill on which to die on, it doesn't matter how much we like Depp's work or, conversely, how much we dislike it.
This is about more than celebrity and reputation and "being cancelled".
This is about allegations of domestic violence and sexual assault. Those issues warrant a deeper focus than just, "I love Johnny, therefore I hate Amber, therefore she is lying." 
Let me be clear. Until this trial is actually over, and Heard is allowed to give her full testimony, the way Depp has been allowed his, there should be no clear "winner". That is what a court of law is all about, isn't it?
With so much fiction to separate from fact, it's easy to get caught up in moulding the truth to fit your purpose. So, here's a breakdown - and explanation - of the myths about both Depp and Heard that we're seeing everywhere.
1. Heard is sniffing cocaine while on the stand.
While testifying on the stand, Heard can be seen sniffing and wiping her nose in a tissue. Since she was high at Coachella in 2016 and has spoken about her parents' substance abuse, this means she is sniffing coke.
I have questions…

pic.twitter.com/h7fQ5ybcYO

— Cernovich (@Cernovich) May 6, 2022