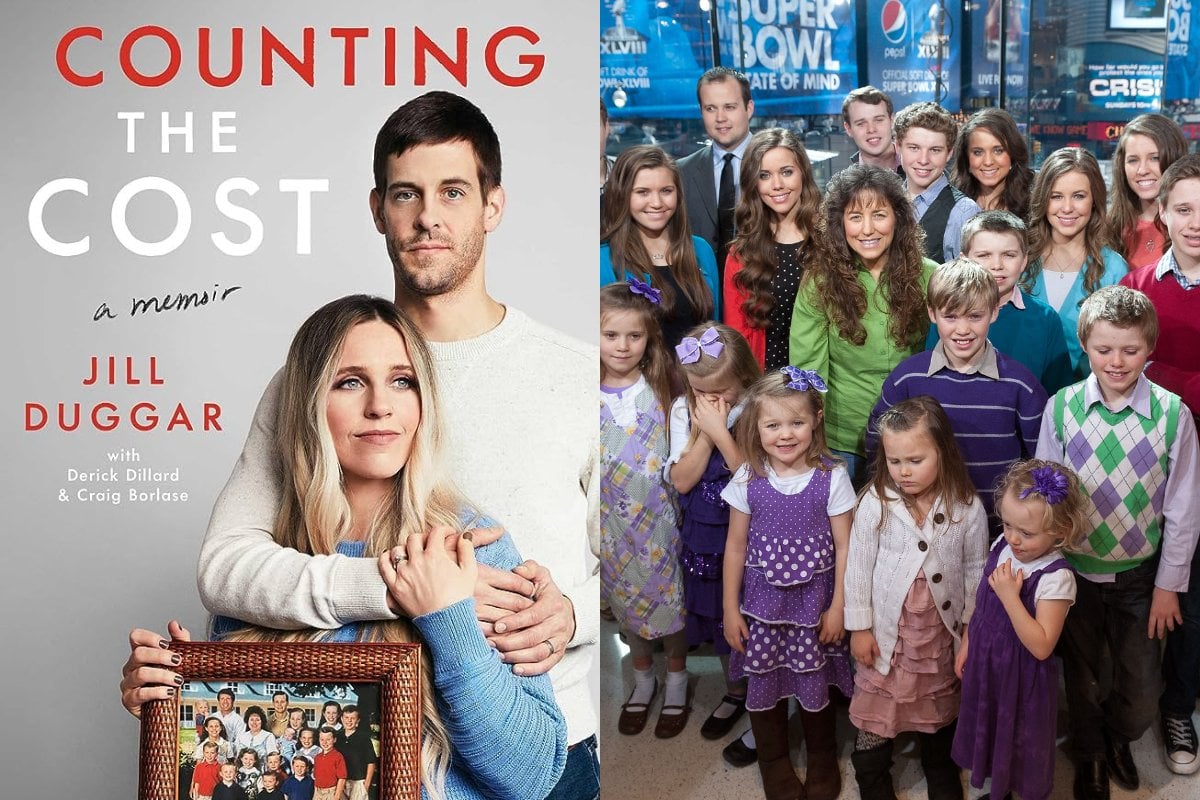 Jill Duggar Dillard has released her memoir - and it's not short on details about her decade on television and her infamous family.
The Duggars rose to fame on the TLC network series 19 Kids and Counting, which followed her parents Michelle and Jim Bob Duggar and their 19 children, whose names all begin with the letter 'J'.
For a long time, Jill was the wholesome, obedient star of the series. But more recently, she has been calling the show — and her own family — out for exploitation.
In Counting the Cost, Jill lays out the immense toll that 19 Kids and Counting and its spin-off Counting On had on her family, including her own relationship with her father Jim Bob Duggar, who she confirmed to People she did not "have one-on-one contact" with.
Her book is now available, and here are eight key takeaways.
Jill claims father Jim Bob tricked her into a reality contract.
Jill has previously stated in documentary Shiny Happy People that her father Jim Bob encouraged her to sign a contract without explaining what it was for on the morning of her wedding day, tricking her into five more years of filming.
In the book, Jill wrote that her father described it as something that was going to get her paid. She said she signed it as she had no reason not to "trust Pops", and only discovered more about it when she was forced to fly from El Salvador to Houston for a photo shoot due to a contractual obligation.
She added that within the contract was a requirement that she notify the network if she discovered she was pregnant.