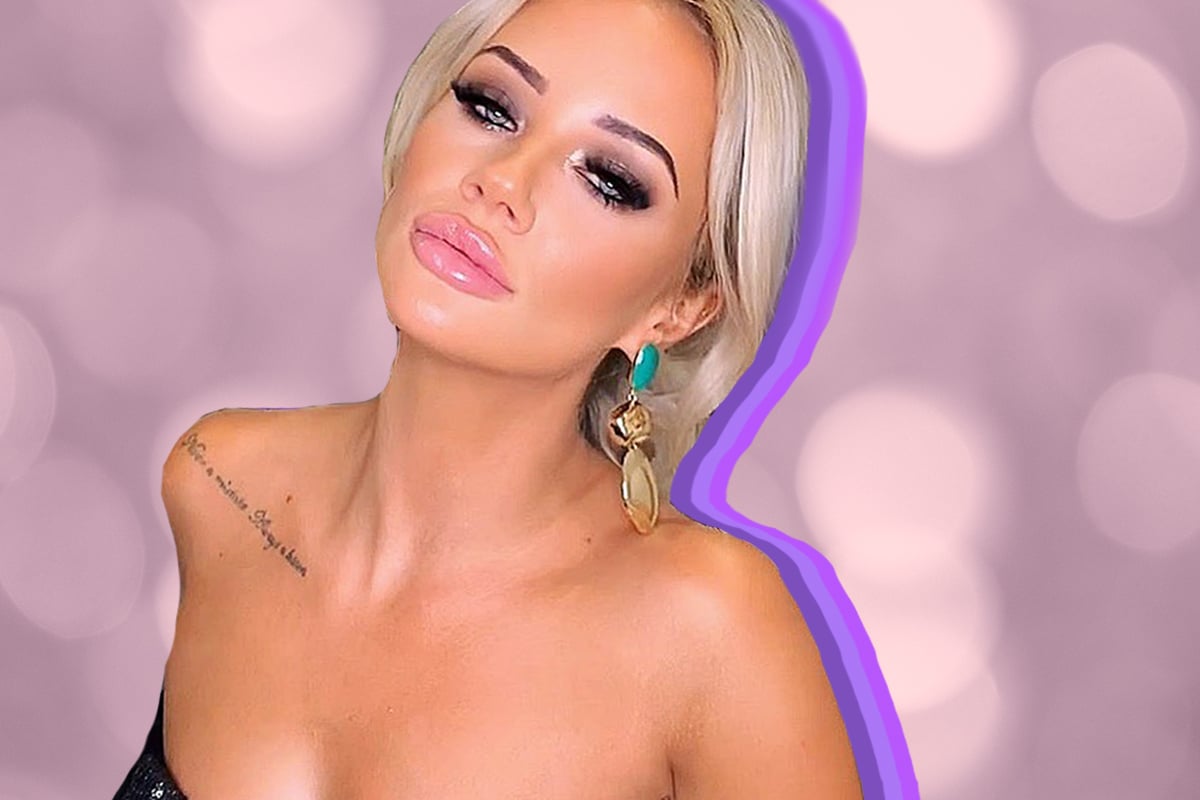 Married At First Sight's Jessika Power makes a lot of headlines.
About her relationships, about her social media antics, and about her face.
This month, Jessika confirmed she's spent about $50,000 altering her appearance since MAFS. She's had teeth veneers, lip filler, cheek filler and a brow lift, plus most recently had fat from her thighs injected into her breasts.
Side note: MAFS without music is the most awkward thing you will see… ever. Post continues below audio.
For some reason people care, a lot. They feel the need to have and share opinions about her face. Her Instagram is full of both praise and nasty comments: "Unnatural", "Disturbed", "You look like a thunderbirds character". Those same comments existed before her post-MAFS procedures, and they obviously still exist now.
Jessika is open and honest about the procedures she's had, she's happy to talk about them and answer queries.
But don't be mistaken: Jessika Power does not care what you think about her face. Or her body. Because after all, it's her face and her body.
When asked why she's had work done, Jessika explains it simply: She wants to, and she has the means to do so.
 

View this post on Instagram