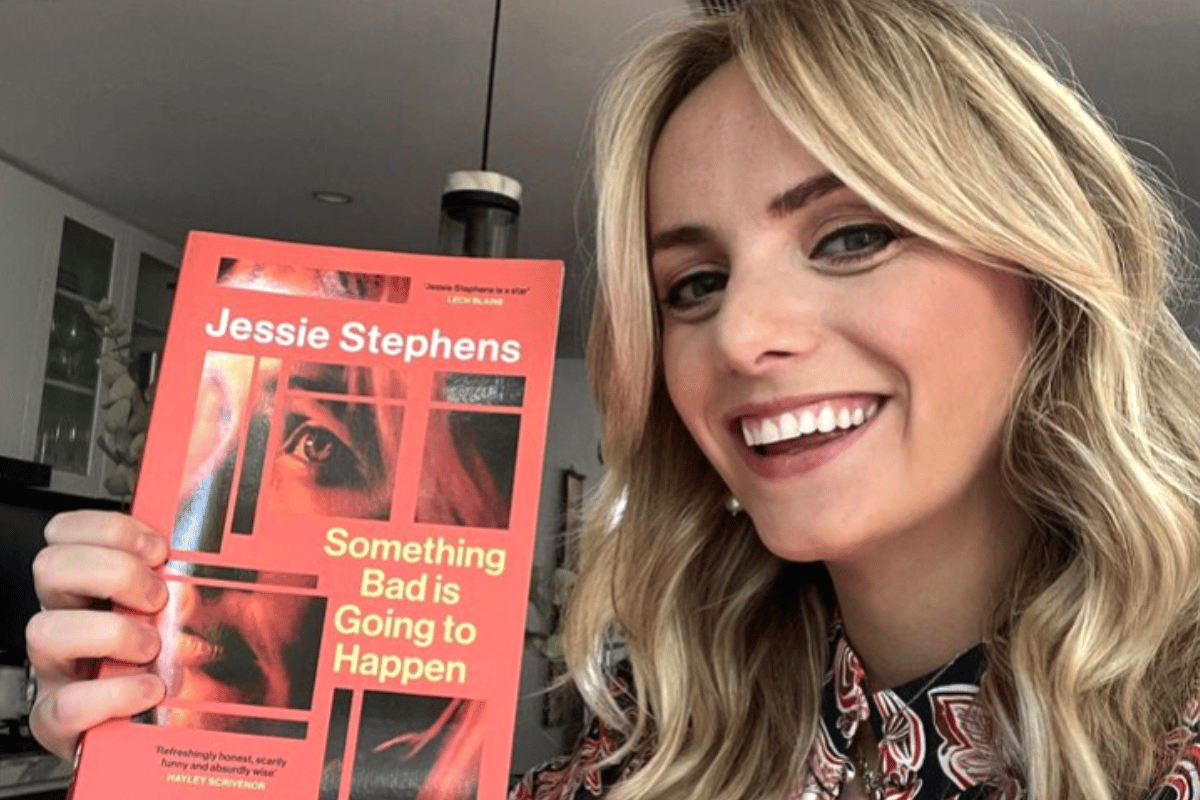 From the outside, Jessie Stephens' life appears quite idyllic.
She is a best-selling author, a regular on The Project, a co-host on Mamamia Out Loud and a new mother.
Despite being in a life stage right now that has been filled to the brim with success, Jessie wants you to know this - even in the moments she is 'supposed' to feel her absolute happiest, there are inner struggles.
Most recently, one of her biggest challenges has been grappling with a 'failure' in her eyes.
Despite the incredible success of her new novel Something Bad is Going to Happen, all Jessie could focus on for a time there was the fact it wasn't picked up in the US by publishers.
"I'm not going to post on Instagram 'Hey! Just got the fourth email saying the US has passed on my new book'. You don't see the fact it hasn't sold internationally. Even among what appears to be success is failure," she says this week on But Are You... Happy.
Watch: Jessie Stephens on No Filter. Post continues below.
Jessie's first book Heartsick did extraordinarily well. It was also published overseas in the US, which paid Jessie very well indeed.