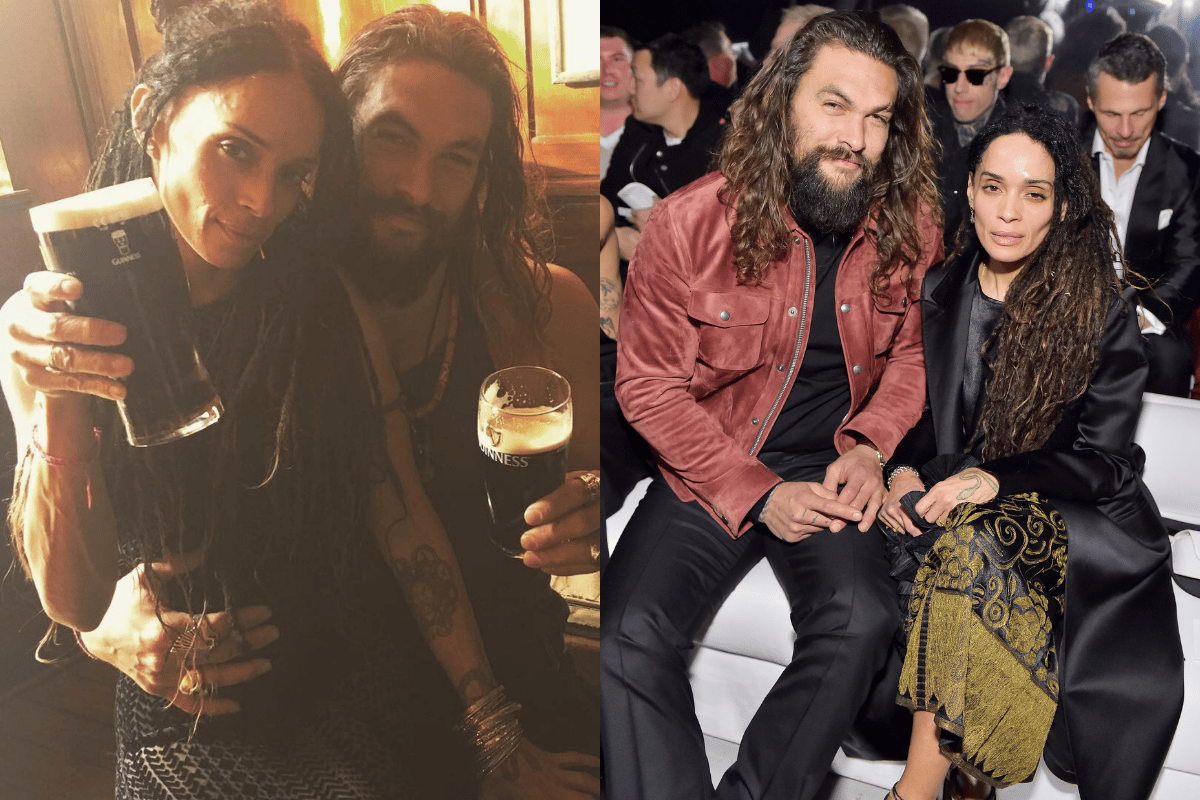 When Jason Momoa met Lisa Bonet, his future wife and mother-to-be of his two children, it was a moment he had dreamt of since he was eight years old. 
The couple were first introduced by mutual friends at a Los Angeles jazz club, and in the words of Bonet, they were "together" from that day on. 
Almost two decades later, two children, and almost five years of marriage between them, the pair unintentionally became a power couple in Hollywood. 
And then in January of 2022, the couple made a joint announcement on Instagram, sharing that they were "parting ways" - but the post wouldn't remain up for long.
Watch: Even celebrities need wingmen. Post continues after video. 
"We have all felt the squeeze and changes of these transformational times. A revolution is unfolding - and our family is of no exception... feeling and growing from the seismic shifts occurring," Bonet and Momoa wrote in the now deleted post. 
"And so, we share our family news, that we are parting ways in marriage. We share this not because we think it's newsworthy. But so that as we go about our lives, we may do so with dignity and honesty. The love between us carries on, evolving in ways it wishes to be known and lived," the post continued.
"We free each other - to be who we are learning to become. Our devotion unwavering to this sacred life and our children. Teaching our children what's possible - living the prayer. May love prevail."
Just a month on from the devastating announcement, the post has been removed and new reports claim the pair are "working" on their marriage. 
At the time of the initial announcement, a source reportedly close to Bonet shared the reasoning behind the split, saying the decision wasn't made "overnight".
"They have grown apart because of different focuses," the source reportedly told People.