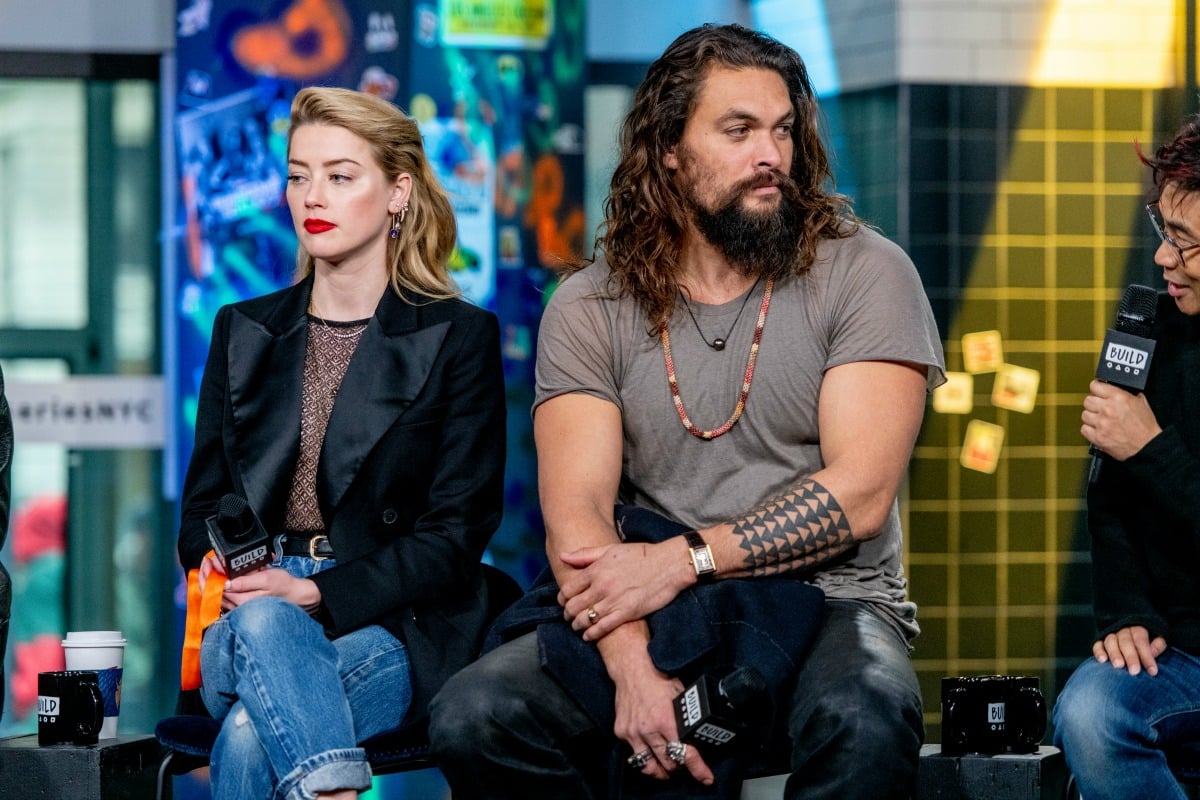 Well, it wouldn't be a press junket without some strange behind the scenes admissions…
Amber Heard's revelations from the set of Aquaman have fans seriously divided after the actress shared the pranks her co-star Jason Momoa pulled on her.
Speaking on Good Morning America, Amber shared the lengths Jason went to to keep her attention on-set.
"I love Jason. We had so much fun together. But he is allergic to being ignored, and I am a bookworm who loves to read," she said.
"He adopted this method of ripping out the pages of my books so I would pay attention to him," the actress admitted.
"It would drive me crazy because I'd have 30 pages left and it would be gone."
"That's actually cruel," one of the Good Morning America hosts responded.
Twitter users agreed, with some even going as far as to call Jason a "monster" for ripping up Amber's books.
Here's what they had to say:
I'm not saying Jason Momoa's a bad person or whatever. I'm just saying if you rip pages out of any of my books, I'm ripping the pockets out of every pair of pants you own. pic.twitter.com/8abf5NNA2p

— Abbie Karlish (@KabbieArlish) December 6, 2018
The book community after they found out Jason Momoa ripped pages out of books. pic.twitter.com/NDBvuz5DJX

— Read.Dream.Live ????♠️ (@ReadDreamLive13) December 6, 2018