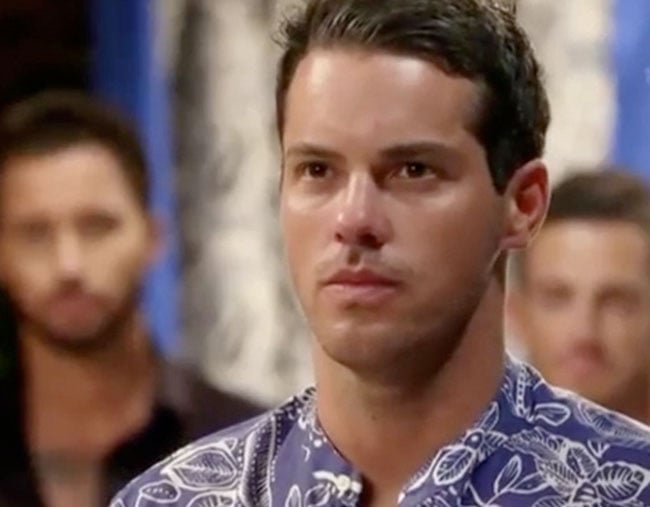 It was the Bachelor In Paradise rose ceremony moment that made the collective jaw of the Australian public drop to the ground.
No, we're not talking about the time Blake accidentally called Laurina 'Lenora', a slip of the tongue from which he will surely never recover…
But instead the time Jake Ellis chose newcomer Megan Marx over the girl he'd hooked up with that one time before the show even started, Florence Moerenhout.
After 'stringing along' Flo for four episodes (Gosh, has it only been four already?), Jake decided he wanted to keep Megan to see how things with the favourite from The Bachelor Season Four would pan out.
But he also attempted to persuade Michael to save Flo during the rose ceremony, whispering "you have to pick Flo" and "please, please pick Flo".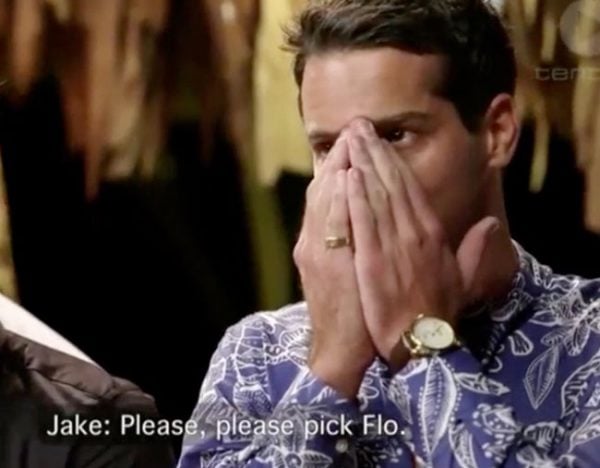 Naturally Flo - and viewers - weren't too happy with Jake's choice, which inevitably saw Flo leaving the island.
But now, the 31-year-old says he regrets the way he made his decision, and has shared his thoughts in an emotional Instagram post.
Watch: Jake chooses Megan over Flo during the latest drama-filled Bachelor In Paradise rose ceremony.