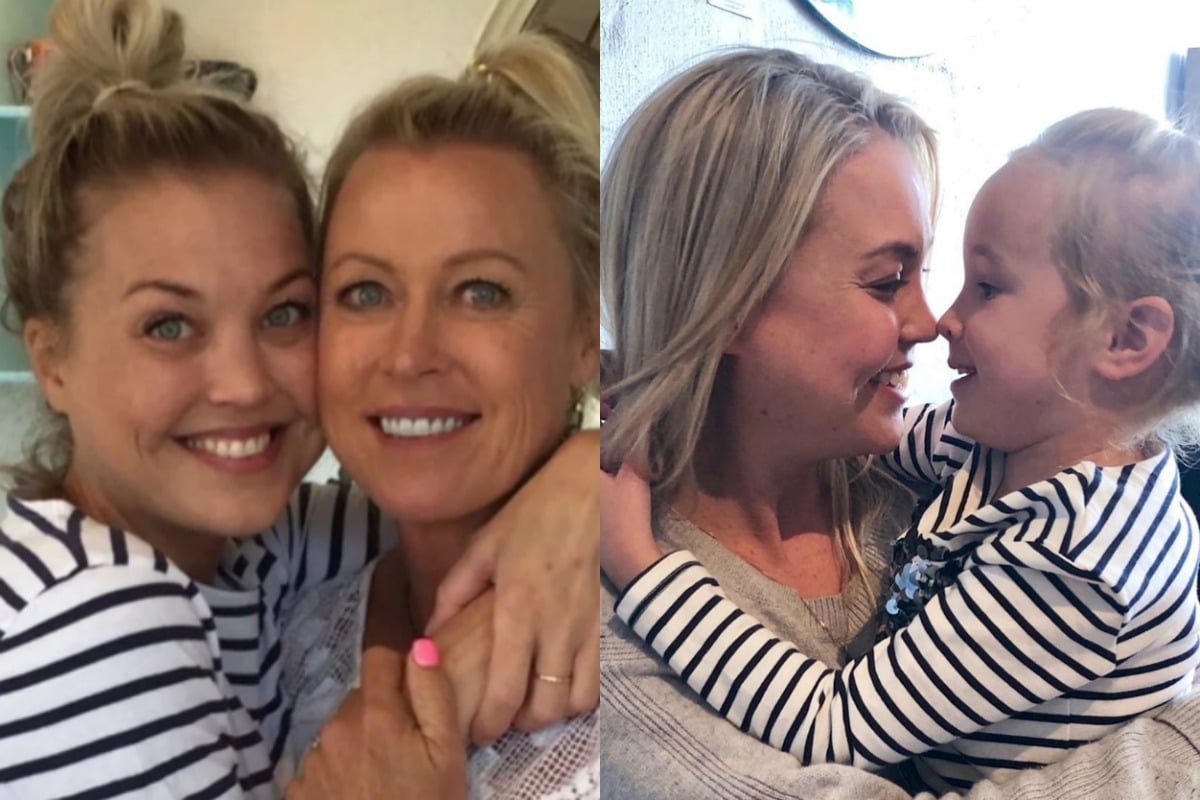 Lisa Curry and Grant Kenny's daughter, Jaimi Kenny, has died at 33 years old after a battle with a long-term illness. 
Last Tuesday, Lisa Curry shared an emotional tribute to her Instagram, speaking of the "unbearable pain" her daughter's death has caused. 
"Our hearts are completely broken. Our beautiful daughter Jaimi has lost her battle with a long-term illness and passed away peacefully in hospital yesterday morning with her loving family by her side," she said, with pink flower emojis interspersed throughout the caption. 
"Jaimi will forever be remembered as a caring, bright and loving soul who always put others before herself. Her love of flowers, cooking, art, decorating, photography, babies, the beach, and helping others will always be remembered."
She continued: "Rest in peace my beautiful baby. I will miss you every sunrise, I will miss you when the sun is shining and the birds are singing. I will miss you when the clouds are dark and stormy and when the rainbow appears. I will miss you when I close my eyes. I will miss you when I open my eyes. I will miss our long hugs and long chats. I will miss watching, feeling and knowing your love for your sister and brother, your little nephew, Cleo, your Ma and dad."
Curry concluded the post, saying: "I just can't believe you're not here anymore. I sit and just shake my head. It doesn't seem real or right. You will forever be with me in my heart Jaimi. I love you so much."