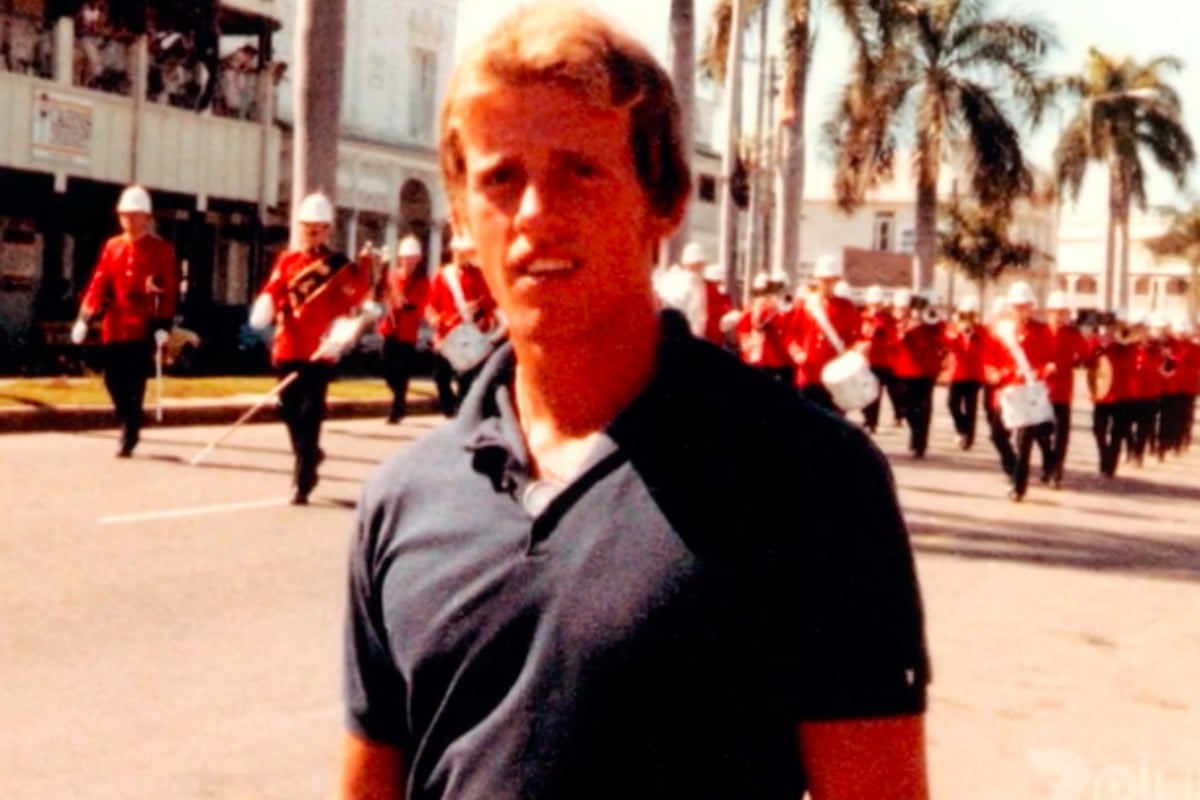 Update: Ivan Milat, widely known as one of Australia's worst serial killers, has died in prison, aged 74. Milat was diagnosed with terminal oesophageal cancer in May 2019, and was briefly treated at Prince of Wales Hospital, Randwick, before being returned to Long Bay Correctional Centre. He died in the medical wing of the prison on October 27.
Colin Powis came to Australia in 1982, as a wide-eyed 21-year-old Brit, eager to spend a year working and travelling around the country.
After arriving at Sydney airport, he'd headed up to the Blue Mountains for two nights before making his way towards the highway to hitch a ride inland towards Cobar. He'd heard there was work in the mines there.
Around 9:30am on a Tuesday morning in Blackheath, Colin hopped into a pickup truck which pulled over to give him a lift.
Colin appeared on Sunday Night. Post continues after video.
"He didn't say hello, he just said 'put your seatbelt on'. So I put my seatbelt on," Powis told Sunday Night who flew him over to Australia for his first ever interview about his brush with Ivan Milat 37 years ago.
Milat then asked a young Colin to "put that down mate". He was referring to the car lock. Colin looked at him quizzically thinking to himself, "You don't say that to anyone over about 10 years old".
"Don't want you to fall out mate," Ivan remarked.
As the pair settled in for the drive Milat asked, "How long have you been in Australia? Who knows you're here?"