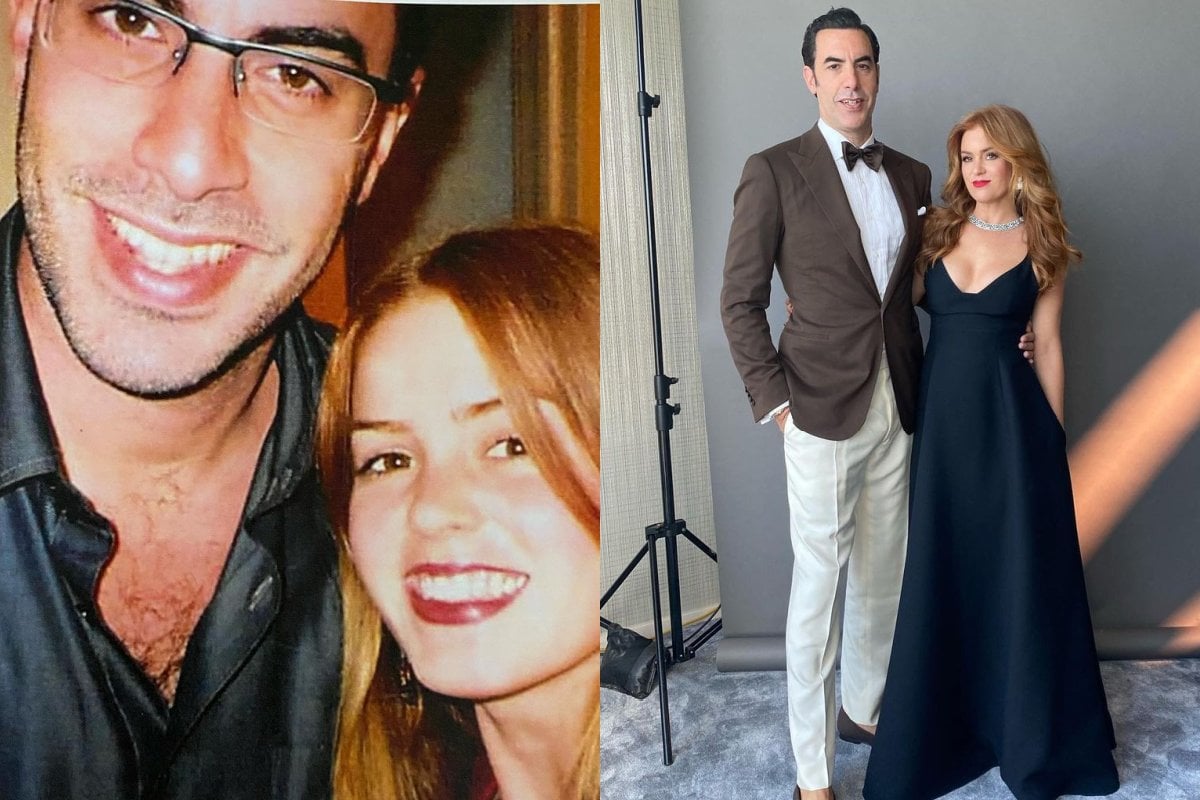 Isla Fisher and Sacha Baron Cohen have starred in some of the most iconic comedy films of our time (Borat and Wedding Crashers, anyone?). But outside of the spotlight, the married pair keep their relationship and family life very quiet.
In December last year, the couple made a permanent move to Sydney from LA, and according to the Daily Mail, the couple enrolled their children at a local school.
Since then, both Fisher and Baron Cohen have been seen in Sydney's eastern suburbs looking very low-key.
This week, the actress spoke about the couple's decision to move back to Australia from the United States.
"I feel like I can be myself in Australia," Fisher told Marie Claire.
"I love the people. I love the colours and the sights and the taste and the smells. And there's something about being home which is just... it feels very magical.
"I miss it so much when I'm away and I have a very Australian sensibility. Whenever I meet another Aussie, I always think, 'Oh my gosh, we're twins!'"
When speaking to Stellar magazine in March, Fisher said: "I just feel so safe, I suppose the word is cosy, when I'm in Australia. It's where I grew up.
"I'm the happiest when I'm home. I miss it when I'm not here. I don't feel any pressure when I'm in Australia. I don't have to say or do or be anything. I mean, I don't even have to wear shoes."