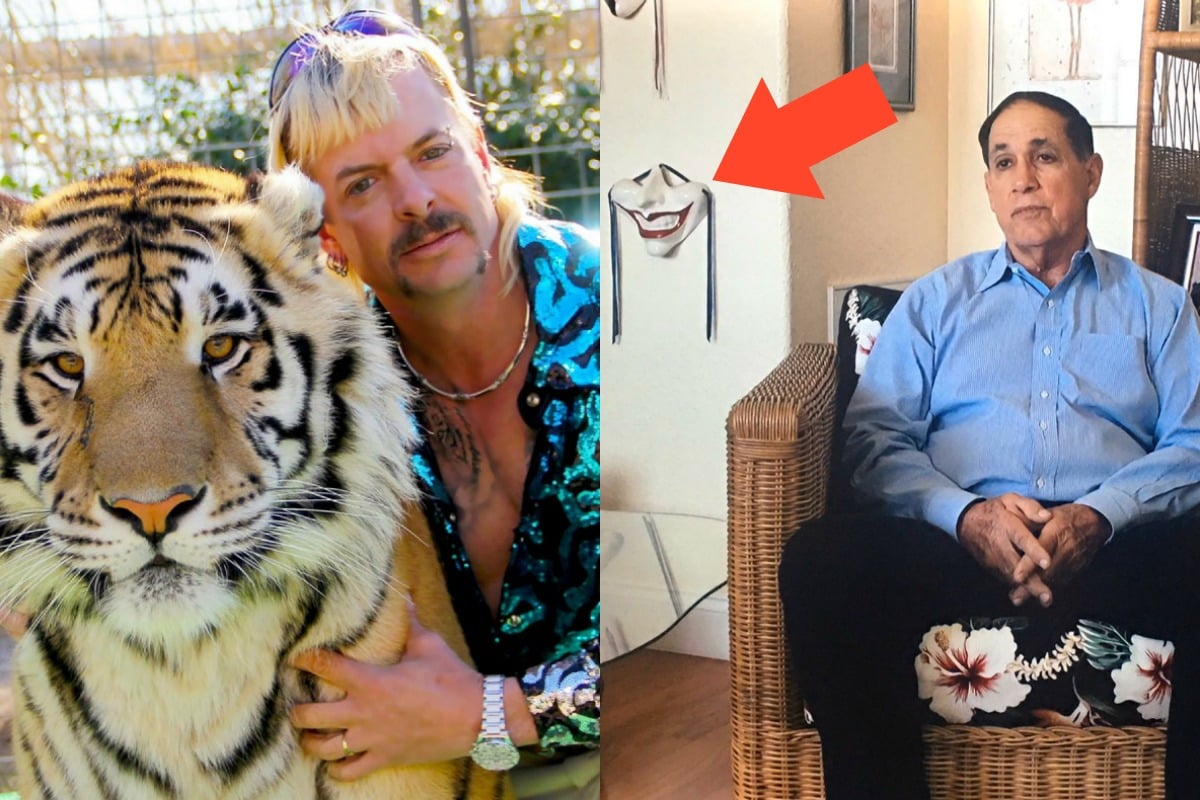 Warning: This post definitely contains spoilers for Netflix's documentary series, Tiger King.
In the past month, there have been just two subjects on the minds of everyone around the world – the global COVID-19 situation and a self-described "gay, gun-toting cowboy with a mullet" called Joe Exotic.
Although Tiger King: Murder, Mayhem and Madness was only released two weeks ago, the new Netflix documentary series has promptly taken over the world.
And honestly, it's not hard to see why.
Watch the trailer for Netflix's Tiger King: Murder, Mayhem, and Madness below. Post continues after video.
In case you haven't seen it yet, the new seven-part series dives into the (very) weird and wonderful world of big cat ownership in the United States.
Along the way, the series, which is based on a true story, involves murder-for-hire, polygamy, a cult-like leader, a mysterious disappearance, heavy drug use, an ex-drug lord, countless big cats and exploitation of both animals and humans.
Yep, it's a lot to take in.
With seven hours worth of content to devour, it's not a surprise that the series is jam-packed with small but batsh*t crazy details that you might have missed.
Here are just some of them:
The very dangerous cigarette.
Ah, yes.
A man smoking a cigarette while pouring petrol from one tank into another.
Totally normal. Totally safe.