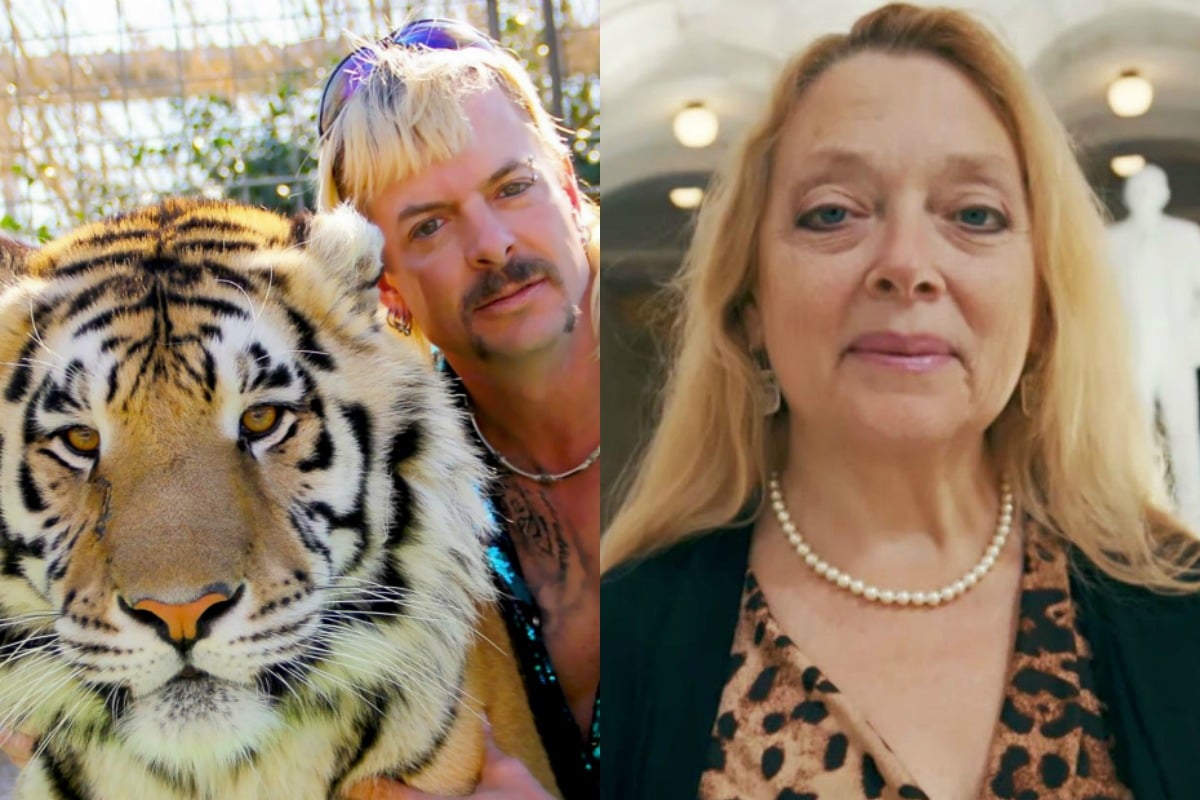 Warning: This post definitely contains spoilers for Netflix's documentary series, Tiger King.
If you've watched Netflix's latest documentary series, Tiger King: Murder, Mayhem, and Madness, you'll know that it's… absolutely wild.
The documentary, which was released a couple of weeks ago, dives into the world of big cat ownership in the United States.  It follows Joseph Maldonado-Passage, better known as 'Joe Exotic', who describes himself as a "gay, gun-toting cowboy with a mullet".
Watch the trailer for Netflix's Tiger King: Murder, Mayhem, and Madness below. Post continues after video.
Along the way, the series involves murder-for-hire, polygamy, a cult-like leader, a mysterious disappearance, an ex-drug lord, countless big cats and exploitation of both animals and humans. And although it's a little hard to believe, it's entirely based on a true story.
And now, Netflix has announced that there will be a reunion special dropping this Easter weekend.
The episode will be an 'after-show' hosted by comedian Joel McHale, who will interview key characters from the show including John Finlay, John Reinke and Jeff Lowe.
If you've had enough self control to avoid watching Tiger King, I highly recommend you park yourself on the couch right now and watch it all before the special airs.
No doubt you'll still have countless burning questions about the weird world of Joe Exotic. And hopefully this ep will answer… at least some of them.
Mamamia's daily entertainment podcast, The Spill, discuss Netflix's Tiger King. Post continues below.
Here's just a few of mine: