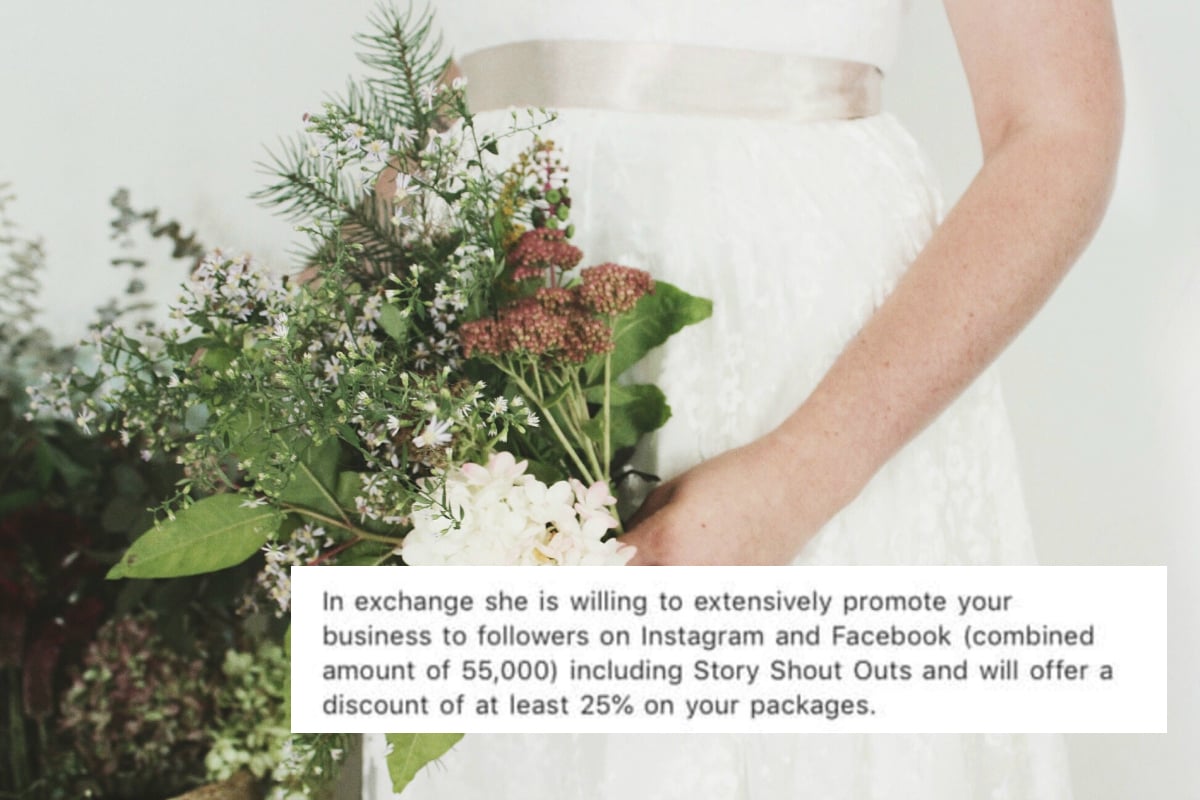 Look. If you're going to ask a professional to work for free, perhaps don't be surprised if you receive some backlash.
Because although weddings are expensive, people still deserve to be… paid.
Earlier this week, an 'influencer' bride experienced an unexpected reaction when she requested a photographer to work for her for free in exchange for exposure to her social media followers.
Photographers Frankie and Laura from company 'Betrothed and Co' posted the exchange online after they received an email from a publicist named Melissa, who has an influencer client.
Melissa's email detailed the influencer bride's request, stating: "She would like a documentary style video (an hour long) and photos taken at bridal fittings which can be shared with her followers."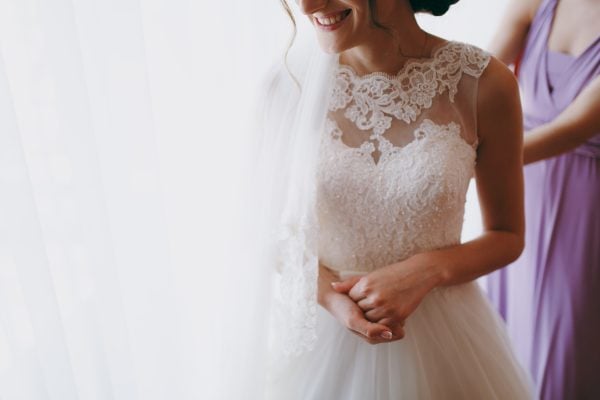 "On the day of the wedding, she would like a video documenting the whole day (must be 1 hour+ in length) and a package that includes approximately 1,000 photos."