Although we thought he'd never settle down, Hugh Grant has gone and done the unthinkable – he's gotten married.
The 57-year-old actor married his longtime girlfriend Anna Eberstein in a low-key ceremony at a Chelsea register office in London on Thursday.
This was definitely not a royal wedding style event.
There was not a bridal gown in sight, with the 39-year-old Swedish television producer dressed casually in a white miniskirt and fitted pale blue shirt.
A smiling Hugh was seen dressed in a navy blue suit as the newlyweds posed for photos on the steps of the register office, as shown by The Sun.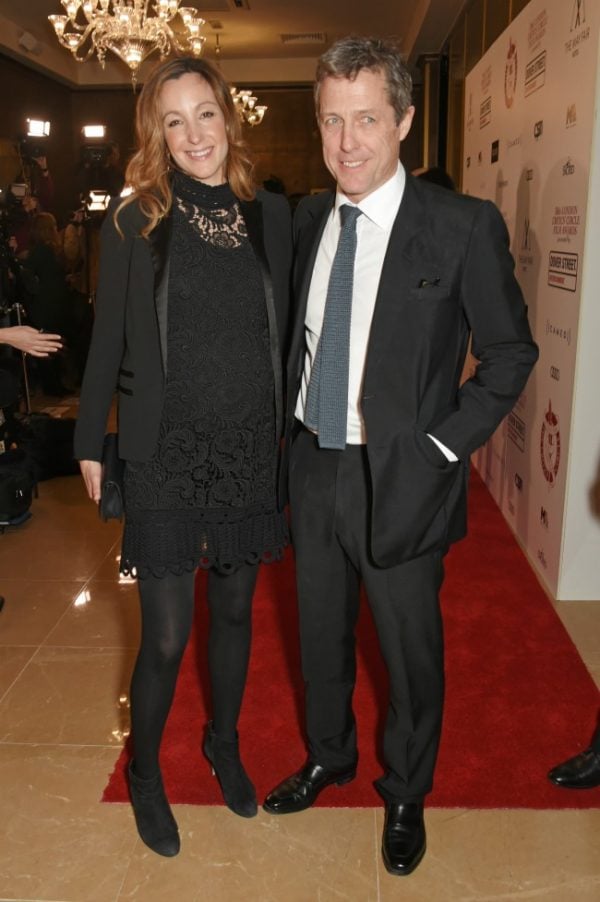 The whole affair was incredibly casual, with the Love Actually actor even spotted on a London bus earlier in the day, already dressed in his suit.
Even his choice of wedding ring was a little... offbeat.
While Anna opted for a traditional gold band, Hugh chose an ornamental silver ring with three red stones, which looked like something he'd picked up at a market stall, possibly from a woman called Sunshine.
In fact, media outlets covering the wedding noted that his wedding ring bore a striking resemblance to a comedy ring used in his 1994 hit movie Four Weddings and a Funeral. 
"It looked like a small affair, just a few friends and family," an onlooker told The Sun.
The perpetual bachelor announced his engagement only days earlier.
It came as something of a surprise, given his previous comments about marriage during an interview on Howard Stern's SiriusXM radio show just two years earlier.
"If you ask me the question, 'Do I think human beings are meant to be in 40-year-long monogamous, faithful relationships?' No, no," he said in 2016, as reported by People.
The actor - who has three children with Anna, and another two with his ex, Tinglan Hong - then went on to say the key to a successful marriage is having affairs.
"I think there's something unromantic about marriage," he finished.
"You're closing yourself off."