In the days before he married Meghan Markle, Prince Harry reportedly shared a "tearful" parting phone call with ex-girlfriend Chelsy Davy.
"It was their final call, a parting call in which they both acknowledged Harry was moving on," a source told Vanity Fair. "Chelsy was quite emotional about it all, she was in tears and almost didn't go to the wedding. In the end, she went and promised Harry she wouldn't try and gatecrash the party."
Prince Harry and Zimbabwe-born Chelsy Davy met while he was on a gap year in South Africa in 2004 and dated, on-and-off, for the next seven years.
Davy reportedly met the Queen, was invited to Charles' 60th birthday and still received an invite to Kate Middleton and Prince William's 2011 wedding despite not dating Harry at the time. She was also at her ex-boyfriend's wedding, though it's believed she was not invited to the reception.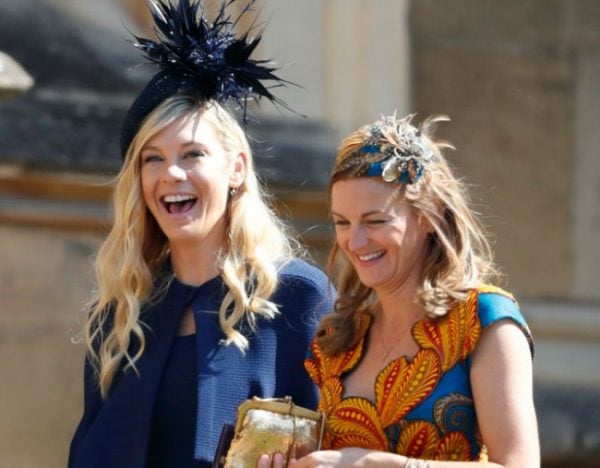 Talking to InStyle in the lead up to the wedding, royal reporter and Prince Harry biographer Katie Nicholl said though young, the two shared a strong bond.
"You sort of get the feeling that neither of them were quite ever willing to completely let go of that love affair. They'd carved their names into one of the tree trunks on the family estate. It was such a love affair, it really was. Right up until 2015 they were trying to give it another chance. I was quite struck by that and I think everyone that's been in love, you know, you never forget your first love, and in that respect I think Prince Harry was no different. And I think what's so lovely is he still manages to have a friendship with Chelsy, and there's that amazing respect between the two of them. Neither of them have spoken about their relationship and I think you have to respect and admire them for that."
In the one interview she has done in the 14 years she has been in the public eye, Davy told The Sunday Times in 2016 she struggled with the intensity of the limelight her boyfriend was shrouded by.
"It was so full-on: Crazy and scary and uncomfortable... I found it very difficult when it was bad. I couldn't cope. I was young, I was trying to be a normal kid and it was horrible," she said, adding she thinks the two will "always be good friends".