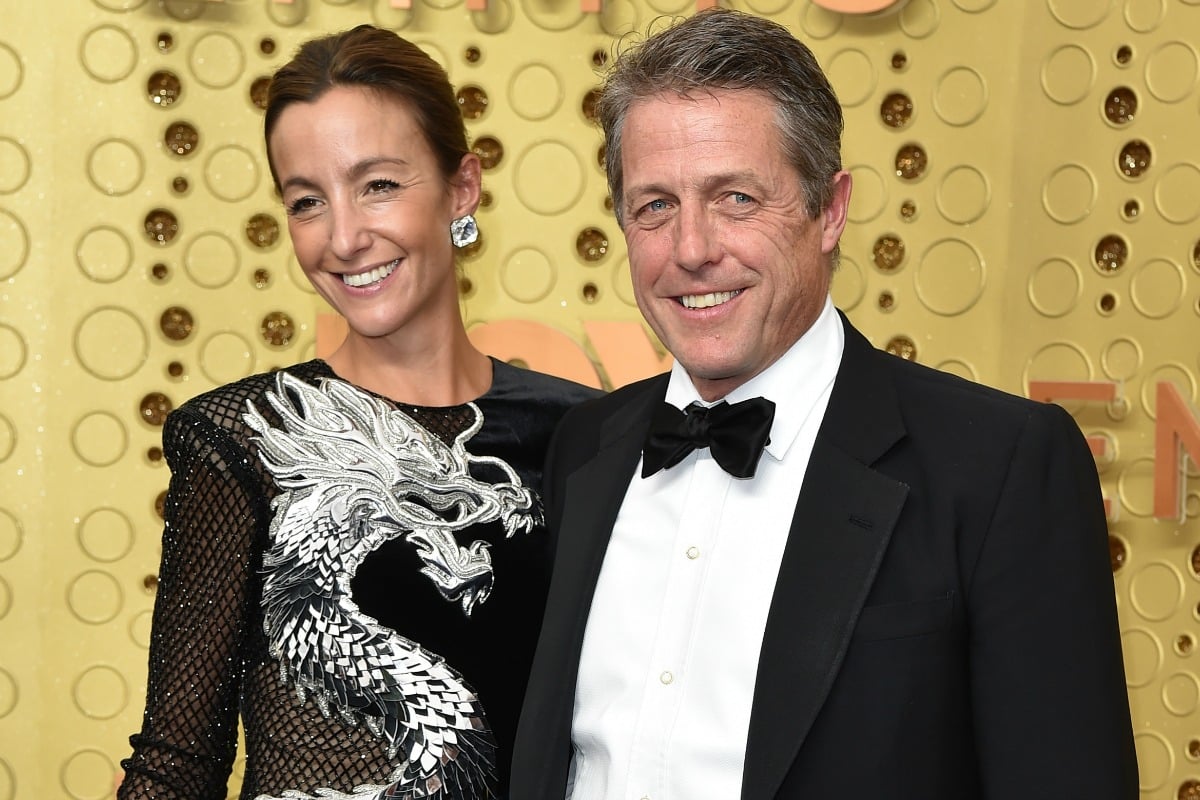 This post was originally published on May 27, 2018, and updated on January 15, 2020.
It was 2003 when Hugh Grant was dubbed the "eternal bachelor" by British tabloid the Daily Mail.
A year had passed since the actor's charming portrayal of serial playboy Will in box office hit, About A Boy, his star still shrouded in a veil of controversy after being caught with sex worker Estella Marie Thompson in 1995.
When he was caught receiving oral sex in his car, of course, Grant was embedded in the longest relationship of his life with actress Elizabeth Hurley. He would shoulder a misdemeanour charge and $1000 fine, she the burden of unrelenting media scrutiny, and they would officially part ways years later, racking up 13 years together.
What would follow is a series of trysts with mysterious – predictable – characters; a "blonde PR girl", "models on the make", and, finally, "young women who work in art galleries or fancy shops". Yep.
Unbeknown to the Mail's interviewer, Love Actually was about to become one of the most iconic movies of the decade, providing a much-needed oxygen mask of 'dorky and lovestruck Prime Minister' to the 'womaniser' tag that ghosted Grant's celebrity like a black fog.
The fact that his seedy reputation was seeping into his brand was not lost on the actor.
"I need to get married and have children," Grant told the publication. "I definitely keep my thoughts open to the idea of settling down and breeding."
And boy, did he keep his mind open to it, even if that prospect wouldn't come to fruition for another eight years. In September 2011, he welcomed his daughter Tabitha, the product of what his publicist called a "fleeting affair" with Chinese restaurant receptionist Tinglan Hong.
When the actor met his first baby, he was 51.