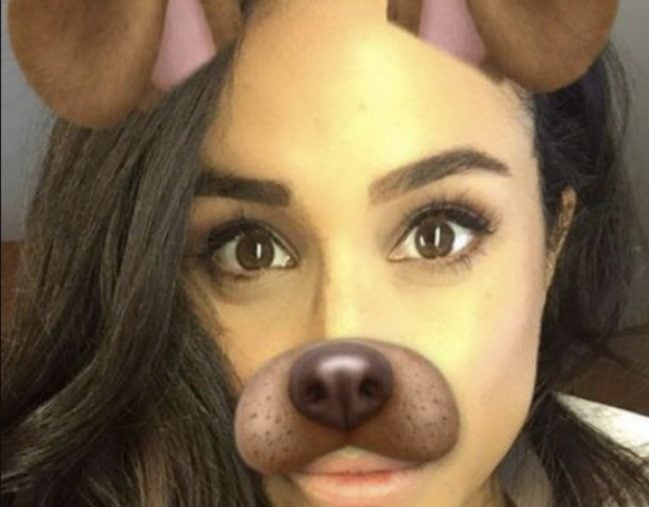 If you're anything like me, you know about Snapchat, and there's literally nothing else in the entire universe that you could care less about. You could even say that you care more about the ridiculous show Married at First Sight than you do about Snapchat – and that's not saying much.
But, this is your dilemma: Snapchat is everywhere. All the celebs are doing it – and all of the kids you know are doing it. Including your own.
And yet, it makes absolutely no sense to you whatsoever. Why can't people be normal and just post a nice photo or video of themselves to Facebook, or Instagram? Why do we have 'stories' everywhere that just disappear and aren't part of your permanent 'album'?
So I'm 'mumming-up' and doing a deep dive to give you this Snapchat basics explainer. Don't worry, I've kept it really simple, because I know that every parent would much rather be reading an article called "101 things you can reclaim when your kids leave home."
What (TF) is Snapchat?
An app that kids these days are using to communicate with each other. The basic premise being that they share photos and 'stories' (aka, videos) that eventually disappear – they don't remain a permanent part of an online profile. It's apparently supposed to mimic real life conversation.
"When you go to lunch with a friend, the conversation doesn't last beyond the meal — and Snapchat has managed to recreate that light, low-pressure feeling," reads a parents guide published by Snapchat. Um, ok.
The other feature of Snapchat is filters. You've probably seen the adorable puppy one, or the crown of flowers. For some reason, it's not enough to show yourself doing something – you also have to look like you've got a snout or have birds flying around your head.
I'm still not entirely sure of what the point of all of this is. Hence the next question:
What exactly is the (bizarre) appeal of Snapchat?
Let's defer this question to the man we can blame the entire situation on: Snapchat founder, Evan Spiegel.
Snapchat's made him the youngest billionaire in the world. So this is a smart guy, who fundamentally understands the appeal. And, according to him, it's all about timing.
Speigel explains that the smart phone has revolutionised the way our kids use photographs. Photos aren't just about saving memories, as us older generation are  accustomed to thinking; they're now an instant – but crucially, fleeting – expression of identity.
"Snapchat always starts with a snap," he says simply, explaining that a conversation always starts with a photo because that's how kids these days relate: it's the 2018 version of "a picture says a thousand words."
Snapchat is different from other social media, which is based on a 'feed' that's based on popularity, so that often you see an end before you see a beginning. Whereas Snapchat is in chronological order – it's all about the here and now (and puppy ears).