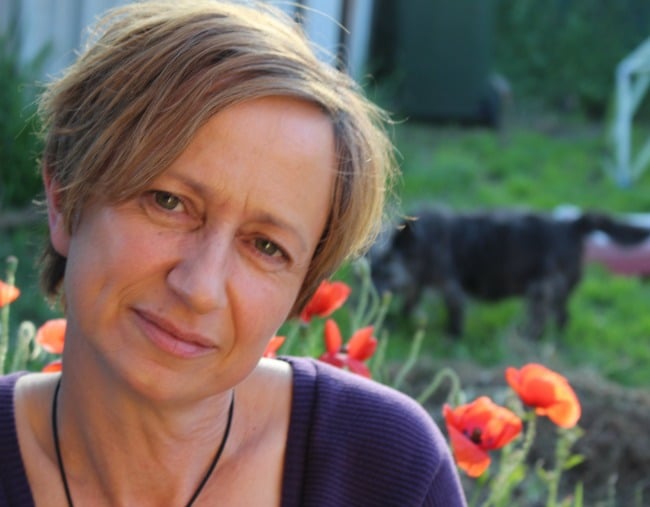 Before I had kids, I used to run.
Not very long, not very fast, but on my lunch break, I would go to the gym and run on a treadmill while watching Dr Phil. I got to the point where I could run 5km, while making judgements about poorly educated Americans. On a good day, I would find my rhythm and get into a zone where running just felt completely natural and right.
I've never been an athlete, but during those lunch breaks, I felt like one. I liked that feeling.
Almost 12 years ago, I had my first baby. From then on, exercising alone felt like a self-indulgence. I spent all my time either working or doing things with the kids. I felt, if I was going to exercise, I should do it with them. I felt I should be playing tag in the park, not going to a gym and making it all about me.
Then my kids got older and I realised we weren't playing much tag anymore. I was just sitting and watching them trying to kick a football.
I didn't think I'd be capable of running anymore. I knew I felt puffed out when I rushed to the school gates to pick up the kids when I was running late (most days). But when a friend said she ran 5km with a free group called Parkrun every Saturday morning, I found myself saying I'd be there the following weekend.
To me, 5km was a magic distance. It was my old self, my pre-baby self, my fit self. I wanted to be able to run 5km again, but I didn't really think I could.
Being massively disorganised, I only realised late on Friday that at some point I'd thrown out all my exercise gear. I turned up for the run on Saturday morning in my work pants, a woolly jacket and a pair of sparkly sneakers I'd bought from Kmart at 10.30pm the previous night.
But I was going to run. I'd be back home in time to take the kids to Saturday sport, but this was for me. My time.