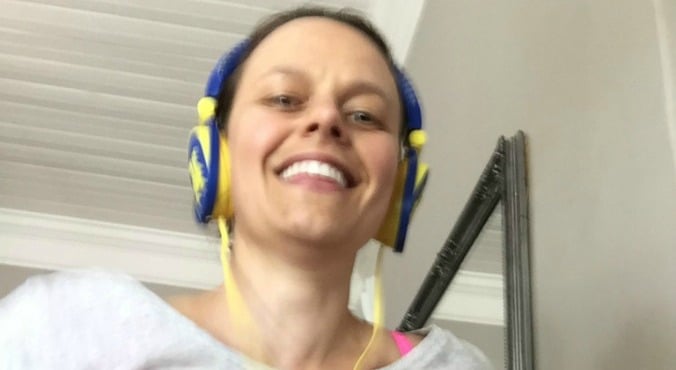 Image: Mia (Instagram).
This is the kind of post that would make me want to punch someone in the boobs if I had a newborn. Or if I had several small children. Or if I was a single Mum. Or if I was really sleep deprived. I apologise in advance if you are one of those people. I don't want to make you feel bad. Or angry.
But when the subject of exercise comes up, one of the things I hear most from new mothers is that they just can't find the time. And very often this is true. I'm not writing this in the spirit of shaming. I'm trying to help.
Wow. That's a lot of disclaimers. Are you even still reading or have you forgotten why you clicked here in the first place?
EXERCISE. And how I've managed to keep doing it over the sixteen years since I first became a mother. I'm a firm believer in the oxygen mask theory. You know when the flight attendant is doing the safety demo and say that if oxygen is required and you are travelling with children that you need to put your own mask first before you help your child put on theirs?
That.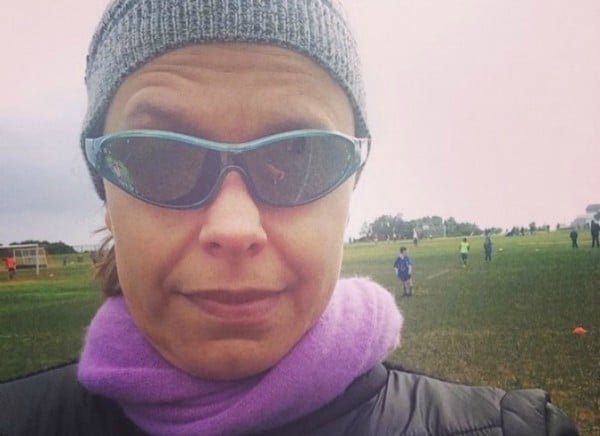 I apply this to parenting. I think that mothers are often inclined to leave their oxygen mask until last and that's a very bad idea. Because if you pass out, everyone is screwed. For me, exercise is my oxygen mask. That sounds ridiculously melodramatic, I know but I think when you become a mother, you are thrown from your axis as the centre of the universe.
AS YOU SHOULD BE. But I think it's really important to work out what it takes to help you be a good mother. Maybe it's a cup of coffee in the morning. Maybe it's watching The Bachelor uninterrupted. Maybe it's having a chocolate biscuit, a cup of tea and 15 minutes to mess around on Facebook once a day.
For me, exercise is incredibly important. As someone who suffers from anxiety, I use it partly to help manage that and partly perhaps for the endorphins (I don't drink coffee so endorphins are helpful, especially when I'm sleep deprived). (Watch Mia on how exercise helps her manage anxiety. Post continues after video.)