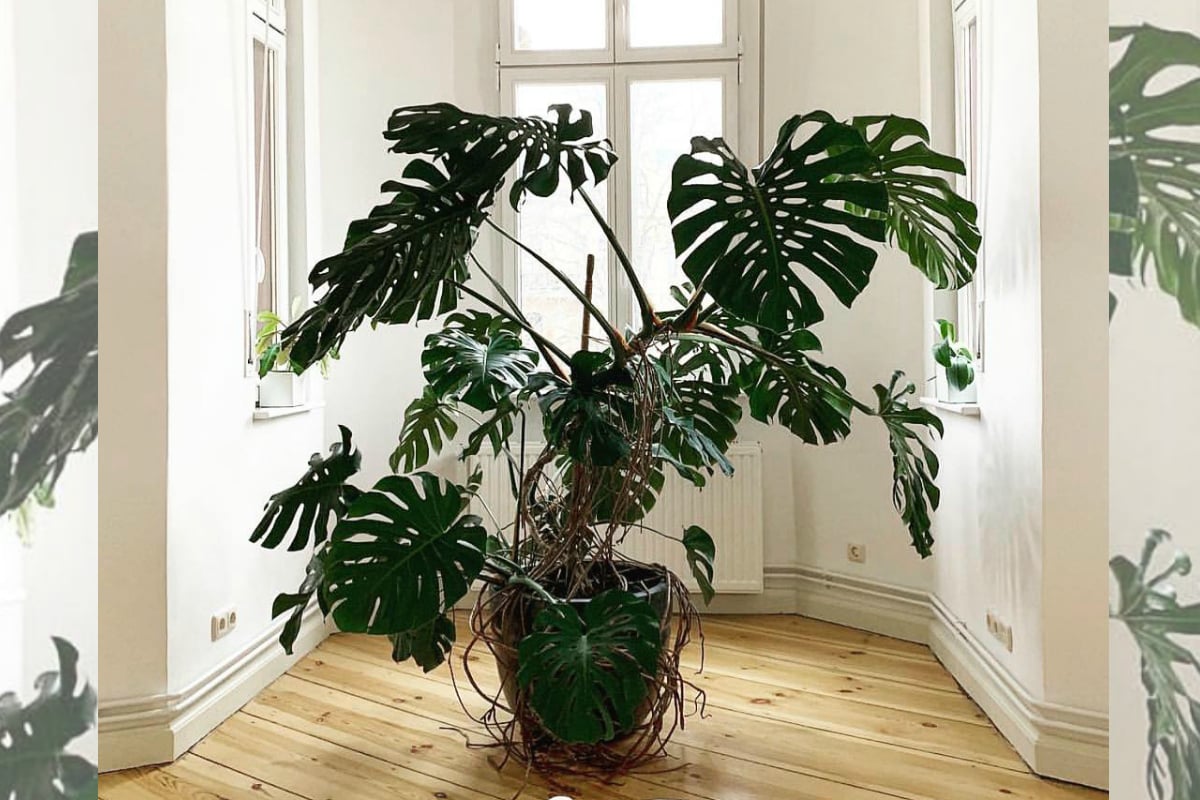 Every week we're answering all your pervy questions about plants with the help of the plant geniuses over at Leaf Supply. Have a question you want answered? Send an email to [email protected] We've got you covered. 
Question: How exactly do I re-pot a plant? What size pot do I need?
Repotting plants is an important part of your plant care regime. Although most plants will survive in the same pot for a long time, repotting every couple of years is good practice as it provides your plant pals with the valuable nutrients found in fresh potting mix and more room for roots to spread and support healthy plant growth.
There are a few different reasons why you might repot your plant. The most common is that it has become root bound (you'll start to see little roots peeping out the drainage hole), and needs more space to continue to grow big and strong. Limp and lacklustre plants can also often benefit from repotting as this will give them the boost they need to stop flagging growth. Other plants may have become too top heavy and need a larger pot to support the new leaf growth. While others still might be infected with pests or diseases and need a soil cleanse to help rid them of the dreaded lurgy.
The most important rule when it comes to repotting is to ensure that you don't leap up from small to giant pot size. Rather, take the transition gradually and only go for a pot a few inches bigger in diameter each time you repot.
A few other things to keep in mind:
Be sure all your pots have drainage holes.
Buy the best quality organic indoor potting mix you can get your hands on. Keep in mind that succulents and cacti need a different mix to leafy tropical plants (potting mixes are clearly labelled as such).
It's best to repot at the beginning of spring just before your plants have their annual growth spurt.
Repotting can be a messy business so either find a spot outdoors, use a potting tray or shallow cardboard box or spread some newspaper down to avoid too much of a dirt disaster.
Water the plant a couple of hours to day before you plan on repotting so the soil is moist and less likely to make a massive mess.
It's always best to wear gloves when dealing with potting mix.