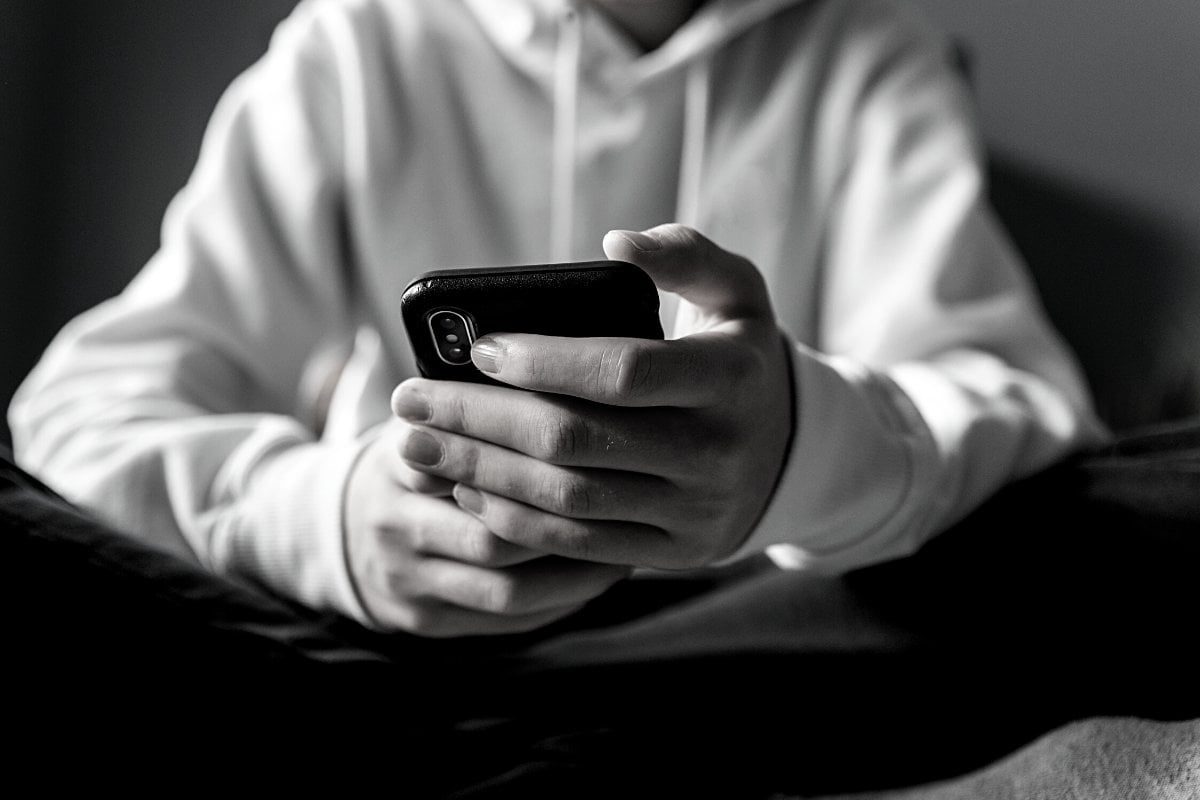 This post mentions child sexual abuse and suicide.
A teenage boy scrolls through his phone.
He gets a friend request, it's a girl. A pretty girl.
She knows some of his friends, so he quickly clicks yes to the request. They chat for a while, and before long, the boy receives a nude photo. She wants one in return, and he's only too eager to oblige. It's then he realises "she" is not who she says she is. In fact, she is a he. Not another boy, though. A man. The man demands money, or the boy's nude image will be distributed to his family, his teachers, his peers.
A young girl sits at her laptop, she went through puberty recently, and has questions. But it's not easy to talk about. She, too, receives a friend request. It's from a girl. They have some mutual friends, so she accepts. Over the next few weeks, the two girls become online "friends", sharing their thoughts, their feelings. Her new friend sends a photo of her breasts – "Do my boobs look normal?", she asks. Keen to help, and often wondering the same thing, the girl sends one back. Here, the tide quickly turns. The "friend" is not who she says she is. This predator is a pedophile, demanding more photos or live videos, rather than money... or else.
Watch: One woman shares why she told no one about the sexual abuse she experienced when she was a child. Post continues after video.