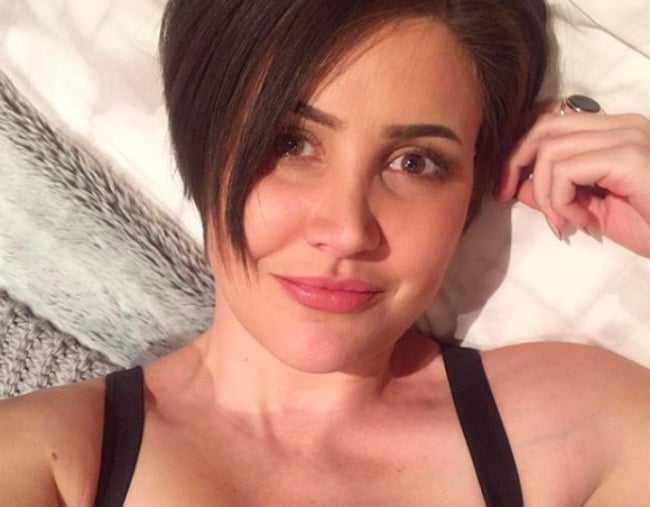 I like men. A lot. Maybe more than most. And, as it turns out, it's kind of a problem for me.
I came to this realisation, after meeting a 27-year-old civil engineer by the name of Kyle. We met on a dating app one night when I was boredom-swiping. It had been 10 months since my marriage breakdown and, by this point, I'd slept with a work colleague, flown 900 kilometres to meet a stranger off the internet, and dated a stalker. And that was just the beginning of it.
Kyle was attractive, with a rugged beard, piercing blue eyes and a muscular frame, but there was something missing I couldn't quite put my finger on. He was too… quiet, too… meek. He didn't seem like the type of guy who'd be particularly memorable in bed. TBH, he seemed like a bit of a pushover.
"Well, goodnight," he said, leaning in awkwardly to give me a hug as we arrived at my front door from our date.
"You're not coming in?" I asked.
"I want to. But I like you. And I want to see you again. So I don't think I should come in," he answered, his eyes bashfully darting away from me as he spoke.
"Okay, well how about a kiss then?" I asked, suddenly annoyed I wasn't going to get any physical attention out of the evening.
"I'll leave that for next time," Kyle replied, with a sly smile.
"There won't be a next time if we don't kiss!" I countered back. "I need to know if we have chemistry. How am I supposed to tell that without a kiss?"
Kyle stood there silently for what felt like an eternity – his eyes fixed on his feet as he formulated a response, still taken aback by my directness. I finally gave in and cut the tension abruptly.
"Fine. I'm going to go inside. Goodnight," I said, grabbing the door handle and turning away from him – half in frustration, half to conceal the tears I could feel prickling at my eyes as the feeling of rejection started to sink in.