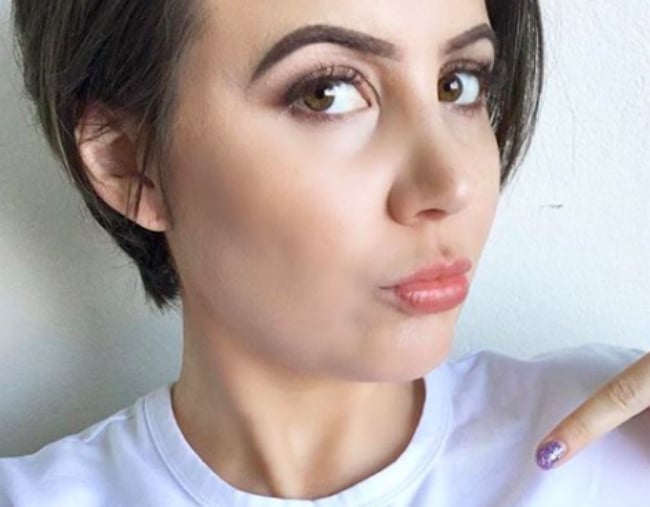 So when we last left off, I'd broken my vajayjay with my new vibrator (good news: it's back in action. THANK YOU JESUS) curated a solid rotation of f*ckboys to distract myself from dealing with my marriage breakdown, and learned the teeny, tiny brain of the FB [Fuck Boy]– much like his underwhelming peen – is shockingly easy to manipulate.
You can read the last instalment of Nadia Uncensored, right here. 
In short, life was good.
Well, except for the part where I nearly lost my job chasing D and would later end up in a support group for sex and love addicts. But we'll get to the boring parts later on, yeah?
For now, I was happy revelling in the high I was getting off having a handful of men at my beck and call. While my friends were taking smoko breaks and stocking up at Dan Murphy's to take the edge off their day, I was racking up a black book of contacts that made Samantha Jones look like a saint.
There was something indescribably seductive about knowing that, at any time of day or night, I could order up a guy like pizza in a single text (usually just a single emoji, because FBs don't compute big words).
Whether it was scratching a sexual itch, entertaining me when I ran out of laundry to fold, or filling an emotional void (read: black hole so deep it actually led to China), there was a guy in my phone for every need. I thought of myself as a kind of slutty vigilante; turning the tables on FBs by giving them back some of the medicine they'd been dishing out to my girlfriends – and just about every single woman I knew – for years.
Sure, these men were still using me for sex, but I too, was using them back, and it felt righteously good. So much so, that when a part-time bodybuilder/full-time gym selfie-taker matched with me on Bumble, I couldn't resist what seemed like a criminally easy opportunity to add another FB to my list.
However, there were certain barriers in place – for starters, he was a decade younger than me and in the midst of back-packing around Australia with scant funds, while I was busting balls running a successful website raking in the coin. Oh, and we were separated by about 900 kilometres. Fortunately, his trip was due to end in Sydney in six weeks, and by that time, I was determined to have him in my rotation. Game. On.