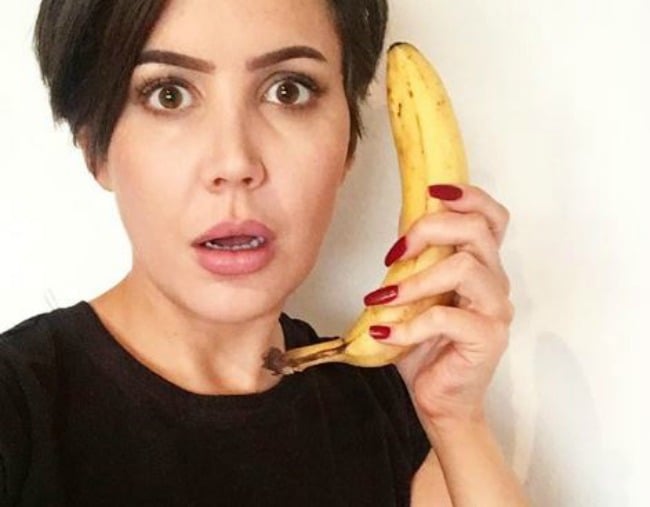 If you've been following this column, there's a few things you know about me by now.
I'm great at blowing up marriages (or, my own, at least), not so good at singledom, and f*cking awful at choosing men to invest my emotional energy in. My selection criteria – has good smile and propensity to waste large amounts of my time before never speaking to me again – potentially needs some tweaking.
But what you don't yet know about me yet, is the fact I had a stalker. And, yep, you guessed it – Stalker Guy was that very person who messaged me on Snapchat when we last left off. (I told you it was about to get juicy. And FYI if you missed the last instalment of this column, go back to catch up here.)
As pitifully bad luck would have it, my first foray into Tinder dating was with Stalker Guy. We met over drinks in a small local bar, where he told me he was an accountant with a secret dream of one day becoming a teacher, though he didn't have the finances to head back to uni for now. He was cute in an offbeat way – with a full beard, broad shoulders and a dad bod, though he was unexpectedly softly spoken for someone with such a large physical presence.
The date was… nice. I didn't feel sparks, but I also hadn't been on a date in nearly eight years, so I couldn't remember if that was the way it was supposed to feel. We took a walk around the shoreline by Luna Park afterwards and stopped at a park bench to chat. That's when I realised two things: Stalker Guy was INSANELY boring (to this day I can't remember what our conversation was about; I drifted off after he started detailing his office filing system) and a really, really bad kisser.
The end-of-night pash felt more like I was being mauled by a Labrador than it did any semblance of a human exchange. Rather than putting his tongue in my mouth, he sort of floundered it all over my face, so that, when he finally came up for air, I could feel a thick slick of saliva still glistening on my cheeks.
*Pause for mini internal spew*
Now, I'm all about transparency and no-holds-barred honesty, so I'm just going to come right out and admit what happened next.
I went on two more dates with him.
I'd like to be able to say his general weirdness, awful kissing style and painfully dry personality were turnoffs enough, but my judgement and self-esteem were basically non-existent at this point, so, thrilled at the possibility anyone would want to date me, I agreed to see him again the following weekend, and then the one after that.