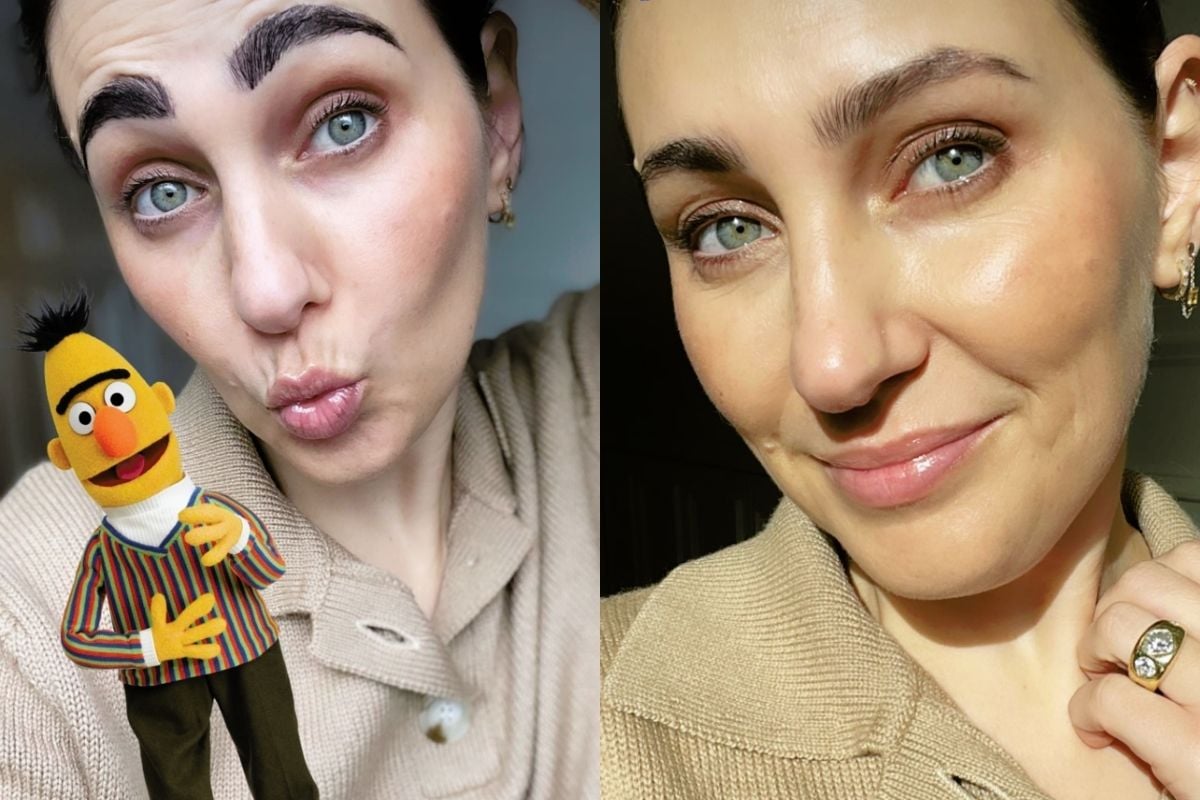 It's that time again, folks. That time when we roll up our cute (jumper) sleeves, whisper a quiet prayer and try our hand at a DIY beauty treatment.
Cause look, sometimes investing time and energy into yourself just makes you feel good/ helps you pretend the world isn't ending.
And beauty guru Zoë Foster Blake knows where it's at. 
She's just given us a sweet demo on how to not f**k up your brows and hair, sharing her at-home tinting and colouring routine on Instagram Stories.
Hooray!
Watch: How to remove shellac at home. Post continues below.
Let's talk brows first.
Her go-to product for making brows looks like they... exist, is 1000 Hour Eyelash and Brow Dye Kit, $17.99, which she says she she buys in "'Brown black' shade despite light brown hair cos no danger of red". 
V IMPORTANT TIP.
Image: Instagram/@zotheysay