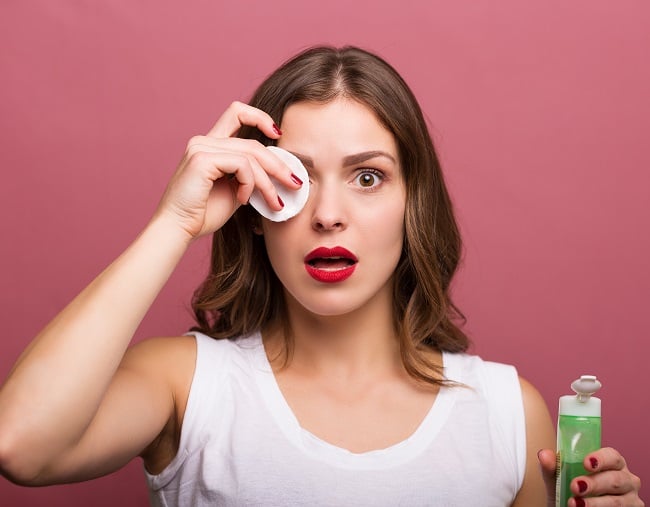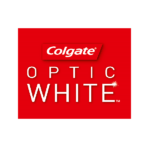 I love indulging in a beauty treatment as much as the next woman with a pulse and credit card. But we all know that when it comes to going to the hairdresser, a beautician, a nail technician, or any other professionals vested with their unicorn magic, they don't come cheap. That's why at times when my bank account has seen far better days, I enjoy going a little DIY at home with my beauty treatments.
And when you think about it, the benefits don't stop at the cash that you get to keep in your wallet. To start with, think about all the time you save. Forget making yourself presentable because you have to leave the house. Hello, pyjama town, how I've missed you. You also don't have to worry about running late to an appointment because your time is booked in with, well, yourself. Handy that. The rushing is all but gone too so you can take. All. The. Time. You. Need.
But if you're not well versed in the art of DIY, we're here to hold your hand through it. Here are some professional-style beauty treatments you can do at home:
1. Teeth whitening to bring out those pearly whites.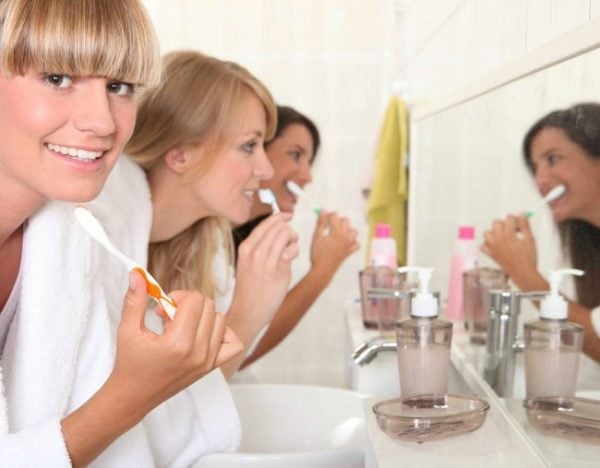 Gone are the days when you had to visit a dentist, get a mould fitted, go home, come back and sit in front of a blue light for hours on end. It's never been easier to do you own teeth whitening from the comfort of your own bathroom.
Personally, my favourite whitening product is Colgate's Optic White High Impact White toothpaste because it contains the same whitening ingredient (hydrogen peroxide) that dentists use in their professional whitening treatments.
I use this every morning and night along with the Colgate Optic White toothbrush, which has its very own built-in whitening pen. I'm constantly asked where I go to look after my teeth, and people are always gobsmacked when I share my secret with them.
After I brush my teeth before I leave the house, I smother the contents of the whitening pen over my front top and bottom teeth and off I go. No fuss. No mess. Hardly any time wasted and a mouth full of pearly white teeth. It's as easy at that.
*This part of the content was created with thanks to our brand partner Colgate Optic White®.
2. A facial for fresh, clean and soft skin.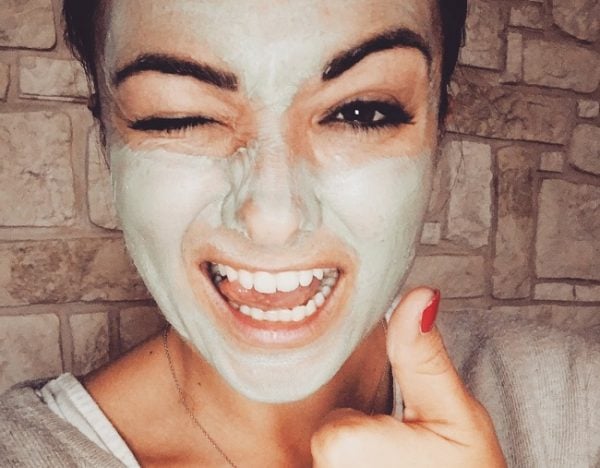 Sometimes my skill feels a little lacklustre but I just don't have the time or the will to go and visit a beautician. That's when I love to do a bit of a mini facial at home right before I go to bed. And it's much easier than you might think.
To start with, cleanse your face as you normally would, my go-to at the moment is Dermalogica's Special Cleansing Gel. I have combination skin so this is my favourite in winter because it's a little creamier than what I'd use in the warmer months but still gives a deep clean.
Then boil some hot water, pour it in a basin and then pop a towel over your head and let the steam work its magic on your face. Take breaks if you need. Immediately after this you can do some basic extraction on your face as your pores are now open. I usually get a bit of build up around my nose so I find this the perfect time to extract them with my clean fingers and some tissues.
When I'm done I'll exfoliate my face with Dermalogica's Skin Resurfacing Cleanser,which contains lactic acid instead of exfoliating beads, before popping on their Skin Hydrating Masque which helps combat my dry patches. When it's dry I wash it off and apply my Dermalogica Active Moist and voila! I'm done.
3. A manicure and pedicure you'll want to show off.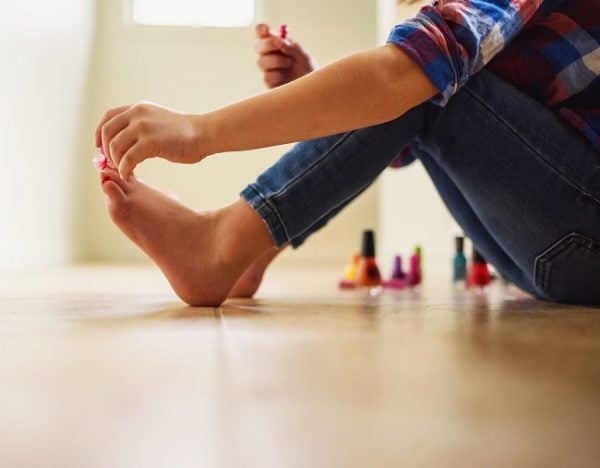 Yes, professional nails can look great, but you'll be surprised at how easy it is to get them to the same quality at home by yourself. Start by clipping your nails back to your desired length and then file around the edges. My go-to nail shape is square with rounded edges because it's not as noticeable when they inevitably chip.
Pop your fingers in a bowl of warm water to soften your cuticle and then gently remove the excess skin with your cuticle cutters. You can also apply some cream on your nail bed too, I usually use whatever body cream I have lying around the house. When you're done, dry them and buff over the top.
Now you're ready to apply your base coat which is particularly useful if you're going for a dark colour polish and want to avoid staining your nails. Then go over the top with your favourite colour twice (sometimes three coats are necessary if the colour is light) and then finish with a nice and shiny top coat.
If you want to save even more time, use a quick dry top coat like Sally Hansen's Insta-Dri Top Coat which has saved me from many knocks and bumps. If you don't have one, I have a tip that's just as good. Run your fingers under really cold water, as cold as you can handle, your polish will be dry to touch.
4. Tanning to give you that summer glow in winter.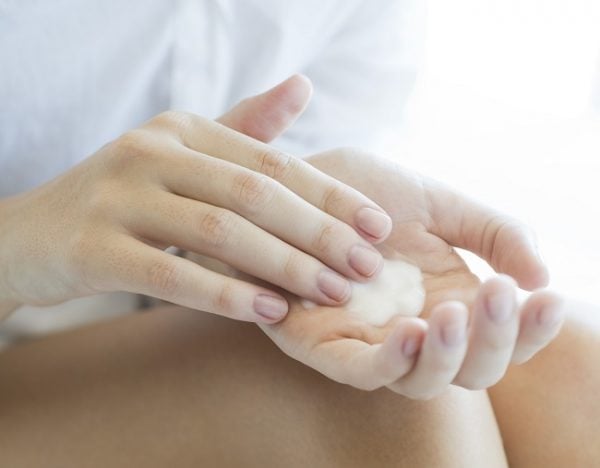 Forget about standing butt naked in front of a stranger during winter to have your spray tan done. I've found the next best thing minus the awkwardness: Gradual tanning body lotion. I love using it because I've combined two of my beauty routines in one. When I hop out of the shower I usually moisturise my entire body. I still do that except with Bondi Sands Everyday Gradual Tanning Milk. It gives me a nice subtle glow that's obvious enough without looking orange. Winning.
So there you have it. Soon your beauty skills will be so next level, you'll have friends lining up around the corner to come and see you...
What other professional-style beauty treatments do you do at home? 

Colgate Optic White® is Australia's #1 whitening brand.
The latest product to join the range, Colgate Optic White® High Impact White™ contains 2% hydrogen peroxide, the whitening ingredient that dentists use*. It delivers 4 shades visibly whiter teeth with twice daily brushing for 6 weeks. For all the benefits of a regular toothpaste plus a visibly whiter smile, try High Impact White™ toothpaste today.
*Lower strength formula for regular use.