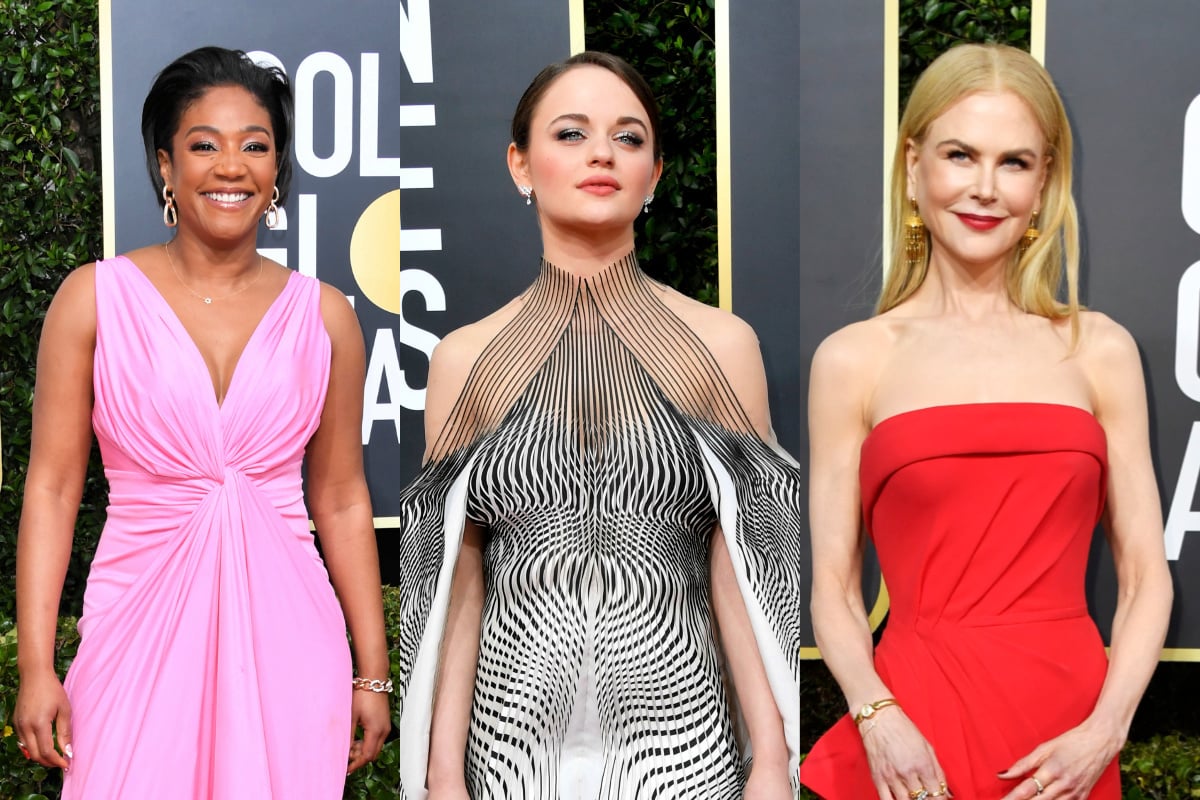 For many of us, today, Monday, is the first official day back at work.
We don't know about you, but for us, that looks like sitting hunched over our desks sipping our fourth coffee of the day. But for your favourite Hollywood celebrities, going back to work looks like walking the 77th annual Golden Globes red carpet.
Side note – check out these best (or worst) award show fails in the video below. Post continues after video.
The Golden Globes is the first big awards night of the season, and many believe receiving a gold statue there is a sure sign you'll be taking home an Oscar, too. Among those tipped to win are brilliant TV shows like Chernobyl and Unbelievable, as well as the Netflix movie Marriage Story and Quentin Tarantino's Once Upon a Time in Hollywood.
But if 2019 was the year of Lady Gaga and A Star Is Born, 2020 will be remembered as the year the Hollywood Foreign Press Association snubbed women in several big categories including best director, best motion picture and best screenplay (ahem, Greta Gerwig and Little Women).
More on that in a bit, because this post is all about the fashion.
So far, the 2020 Golden Globes red carpet is giving us all the usual suspects: glitter, feathers, metallics, random pops of colour and not one, but FOUR Angelina-esque leg pops. But what we're really loving are the statement sleeves (the late 2019 trend that doesn't appear to be quitting anytime soon), statement jewel-toned jewellery and the classic black, white and pastel colour scheme.
Oh, there's also a monochrome vagina dress. Sorry. A vulva dress (worn by Joey King below).
Enough chat, here are all the looks from the Golden Globes 2020 red carpet.